Put Your Eye Candy To Work
Human civilisation has been harnessing the natural healing power of precious gemstones and crystals for thousands of years. This guide explores the magical properties of some of our favourite gemstones.
Bella Hadid and Kylie Jenner are fans, Adele can't perform without them, Naomi Campbell won't travel without hers, Kate Hudson sleeps beside hers and Miranda Kerr even has a 'magic wand' in her handbag… Healing crystals are big news amongst the glittering stars of today.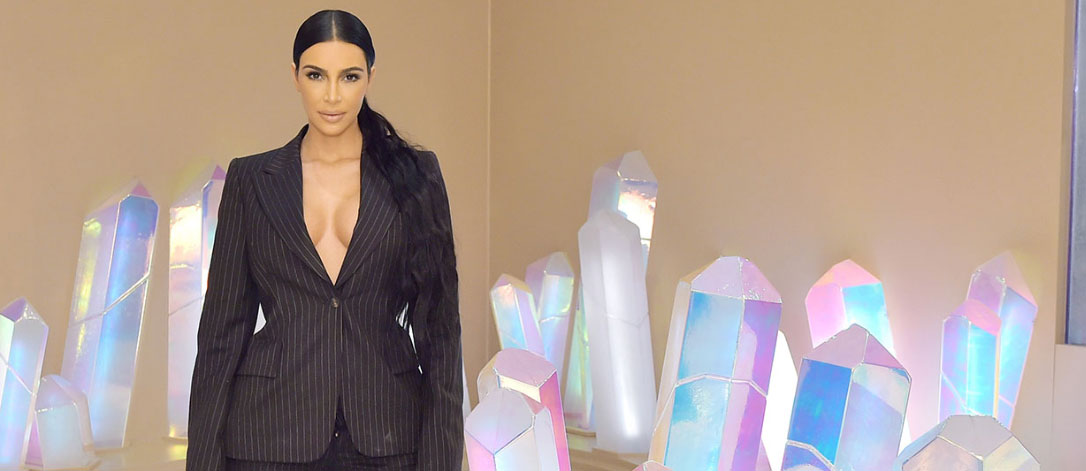 The good news is that you need not settle for rocks in a bowl if you are drawn to the healing powers of the natural world. Fine jewellery uses some of the most powerful healing stones – polished, buffed and glittering against your skin, to boot. What's more, you can up the ante on the feel-good factor of healing crystals by hunting down vintage and antique gemstones without the murky, unethical associations of newly mined rocks.
Discover more about the physical healing properties of some of the most attractive precious gemstones below.
Moonstone
Moonstone is known to ease aggressive tendencies and promote inner peace and balance.
Physically, it is said to:
Aid pituitary gland
Aid digestive system
Combat obesity
Help eliminate water retention
Aid with hormonal problems
Aid with menstrual problems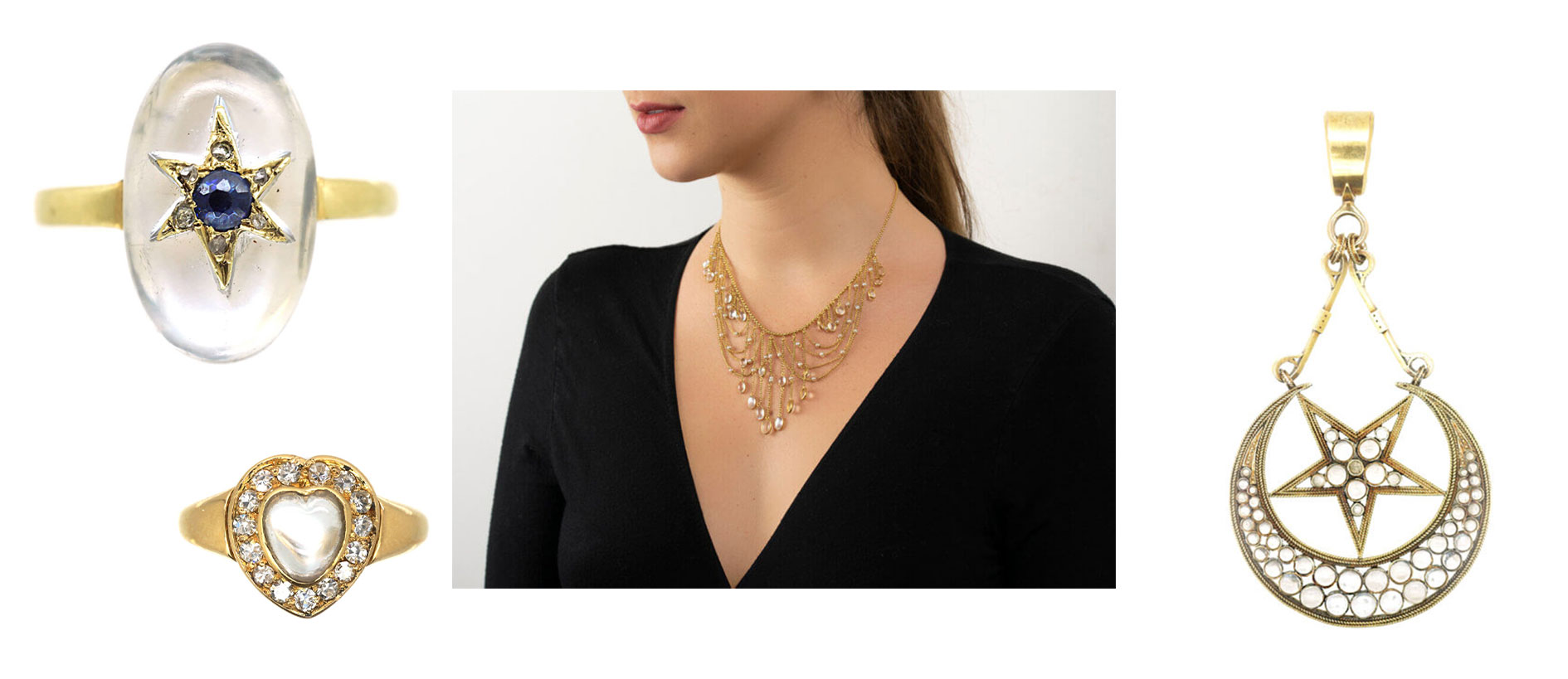 Citrine
Considered one of the most powerful stones for making intentions and dreams a reality, light-infused citrine promotes optimism, positive energy and stimulates the mind.
Physically, it is said to:
Stimulate the metabolism
Aid in digestion
Help prevent nausea.
Strengthen nerve impulses, helping the brain fire more rapidly and sharply.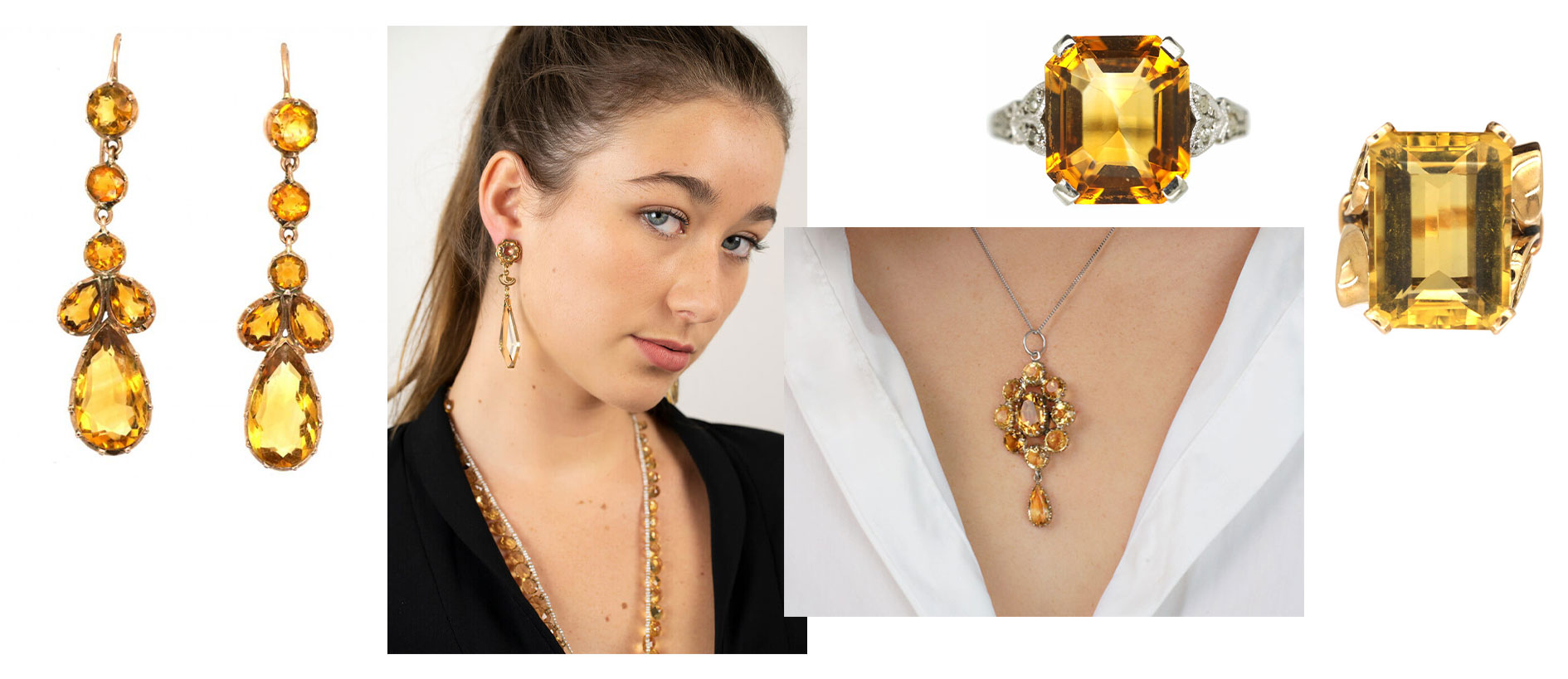 Agate
Believed to eliminate tension and stress and promote inner stability, agate offers powerful psychological protection.
Physically, agate is said to:
Improve mental function by improving clarity of thought
Support the eyes
Support the stomach
Support the uterus
Cleanse the lymphatic system
Cleanse the pancreas
Strengthen blood vessels
Heal skin disorders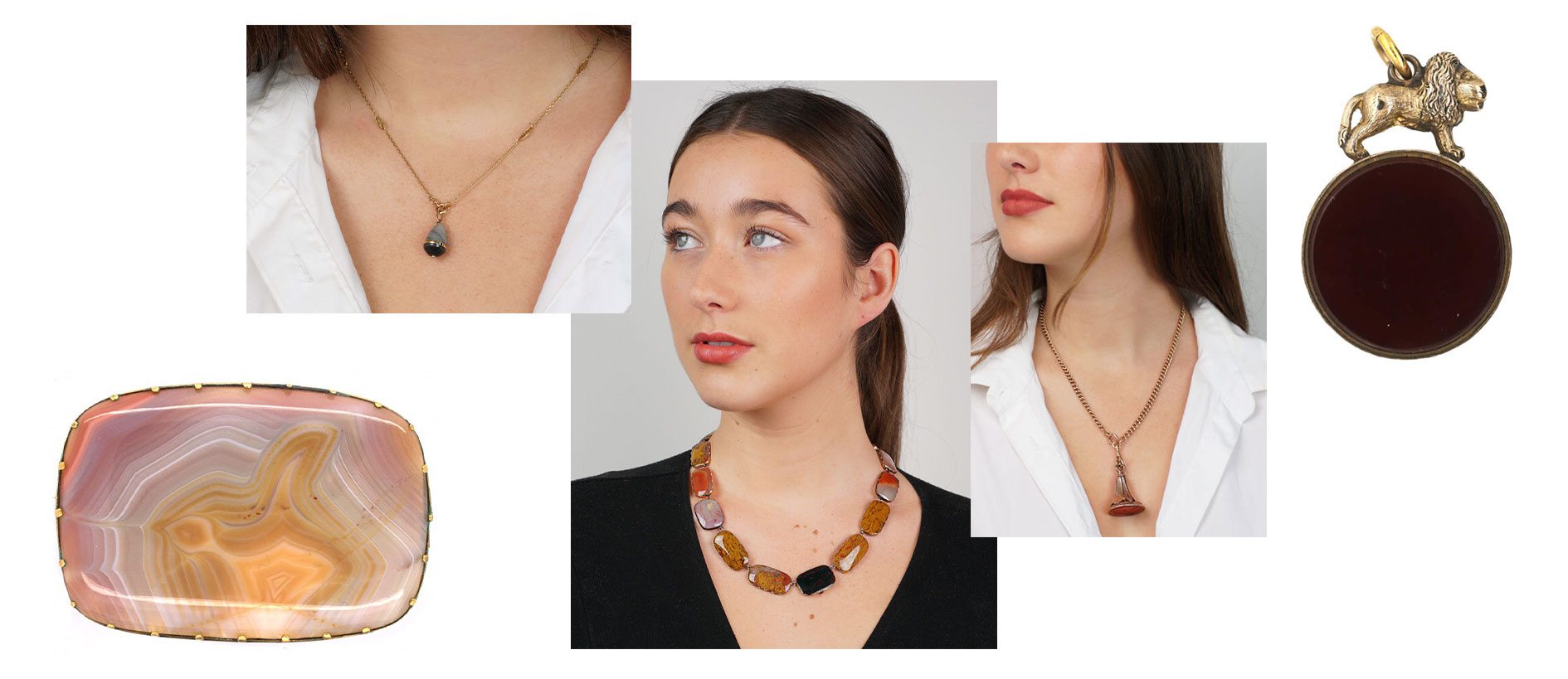 Tourmaline
Tourmaline is believed to turn negative energy into positive energy, which strengthens the mind and body.
Physically, it is said to:
Ease pain in the joints
Assist in realigning the spine
Strengthen the immune system
Strengthen the heart
Strengthen the adrenal glands
Ease stress
Release tension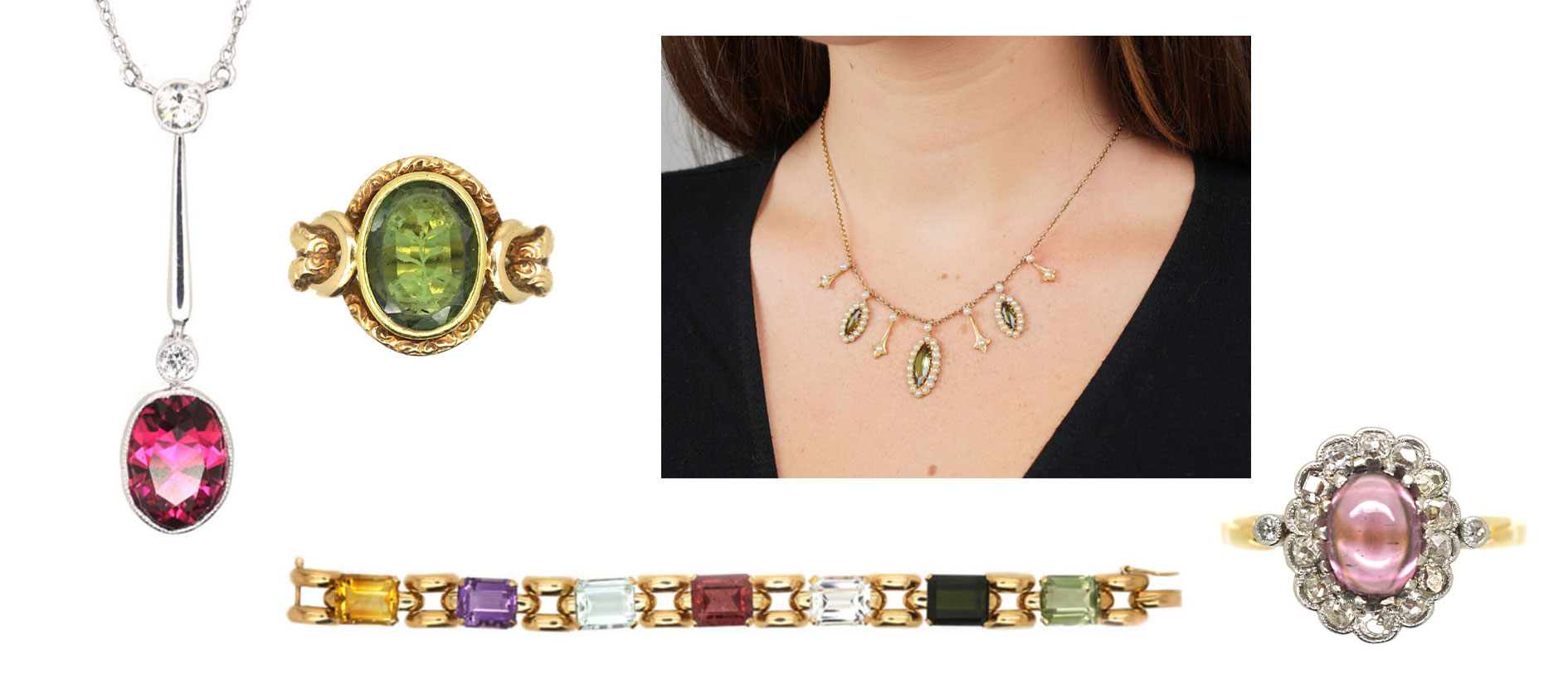 Turquoise
This ancient stone is believed to have broad spiritual and psychological powers, promoting serenity, creativity, empathy, positive thinking, sensitivity, intuition, happiness and wisdom.
Physically, turquoise is said to:
Assist in problems of the brain, neck, ears, and throat
Aid exhaustion, depression or panic attacks
Aid immune system
Benefit gout, rheumatism and the stomach via its anti-inflammatory and detoxifying properties
Support the respiratory system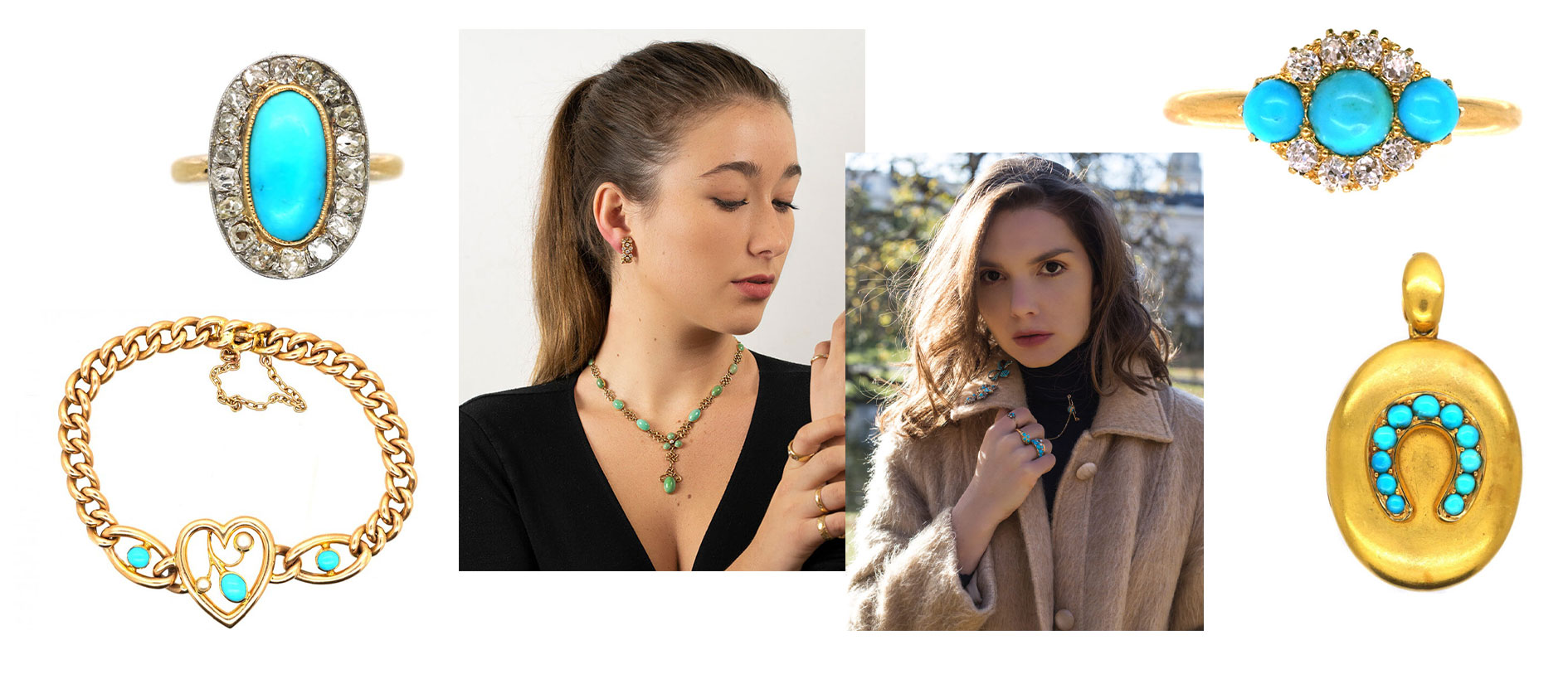 Lapis Lazuli
This ancient, royal blue stone offers a myriad of emotional and psychological benefits, from promoting inner truth and self-awareness to honesty, social sensitivity and compassion.
Physically, lapis lazuli is said to:
Support the throat, larynx and vocal cords
Use this powerful stone to support and help heal the throat, larynx, and vocal cords
Support the brain's ability to focus (in particular, helps to ease Attention Deficit Disorder (ADD))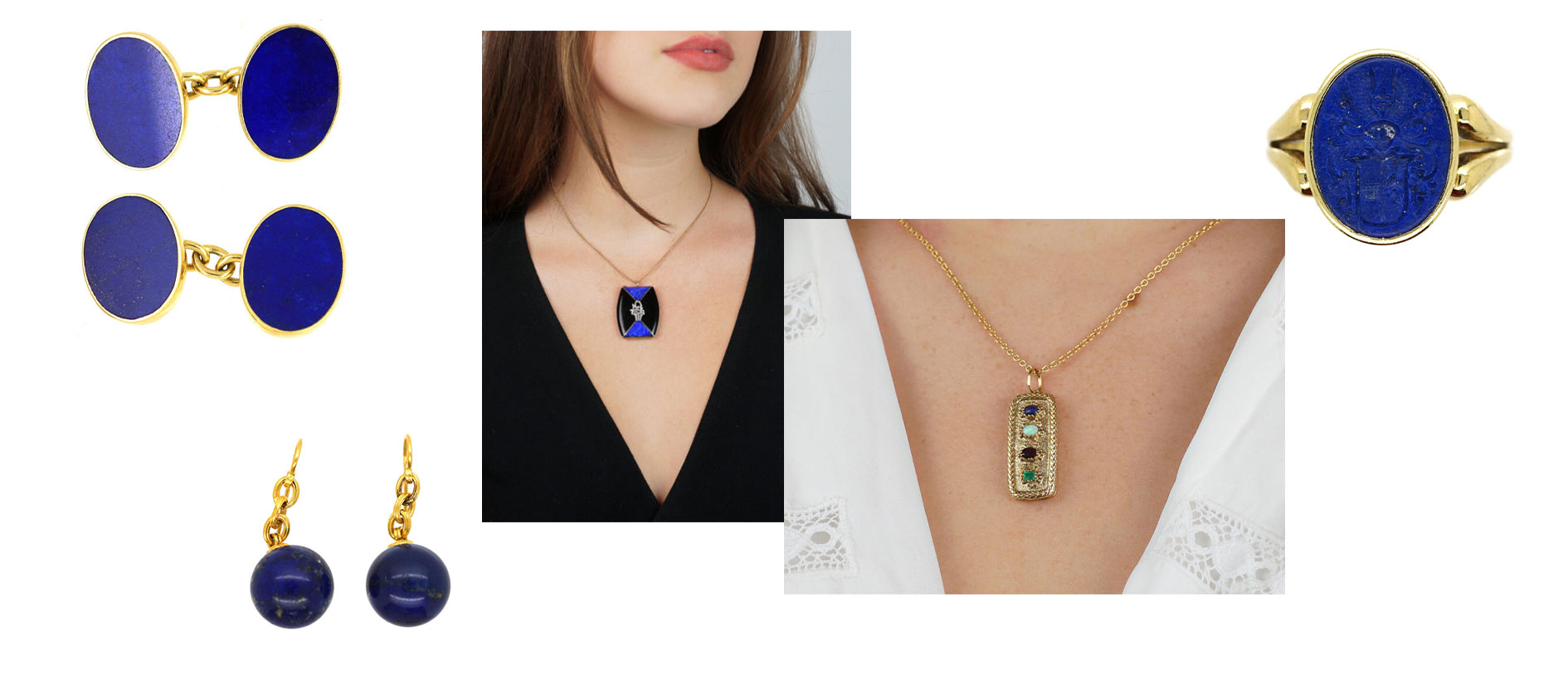 Emerald
Emerald is believed to promote reasoning, calm and peace of mind, banishing evil and fearful thoughts and dreams. It supports the wellbeing of romantic relationships and boost positive emotions.
Physically, emerald is said to:
Aid with disorders of the heart
Support the lungs
Support the spine
Support the muscular system.
Aid in recovery after infectious illness
Help sinuses
Soothes the eyes, improving vision
Detoxify the liver
Alleviate diabetes
Alleviate rheumatism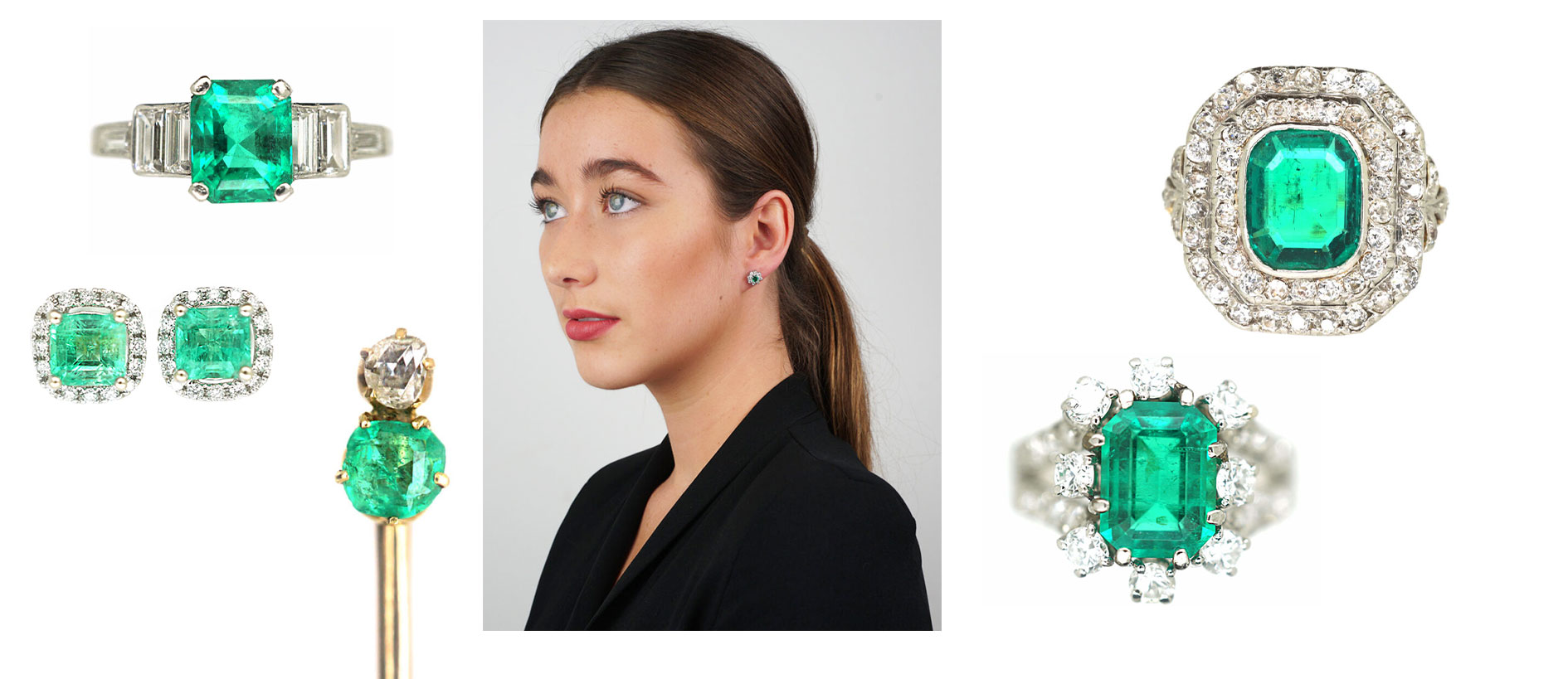 Ruby
Ruby is believed to increase creativity, self-confidence and passion in the wearer's life.
Physically, it is said to:
Strengthen the heart
Stimulate good circulation and blood flow
Aid problems with menstruation
Benefit reproductive organs and support fertility
Detoxify the body and blood
Help treat fever and infections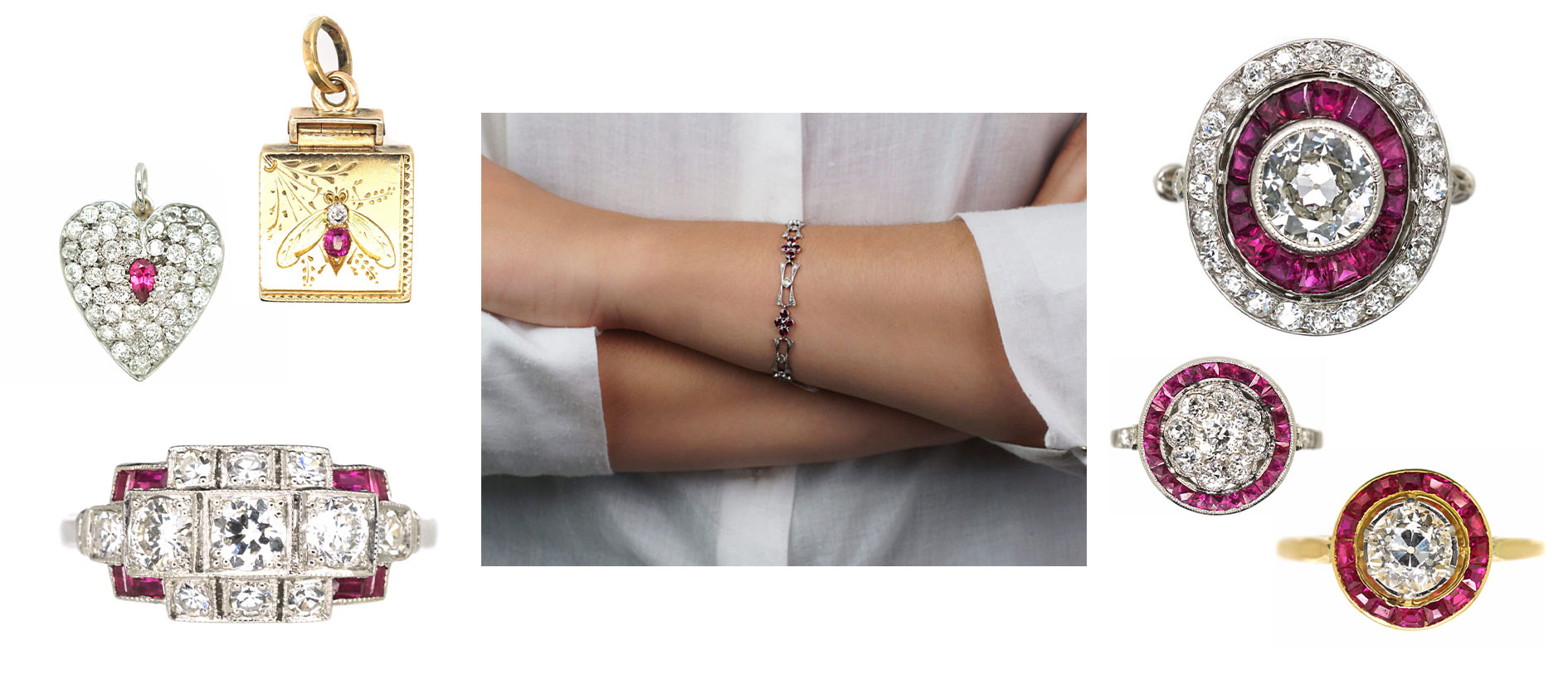 Jade
Revered by the Chinese in particular, jade is believed to bring prosperity and abundance to the owner's life and promote emotional balance.
Physically, it is said to:
Filter toxins and cleanse the body as a whole through the blood
Ease joint pain
Speed up the healing process after surgery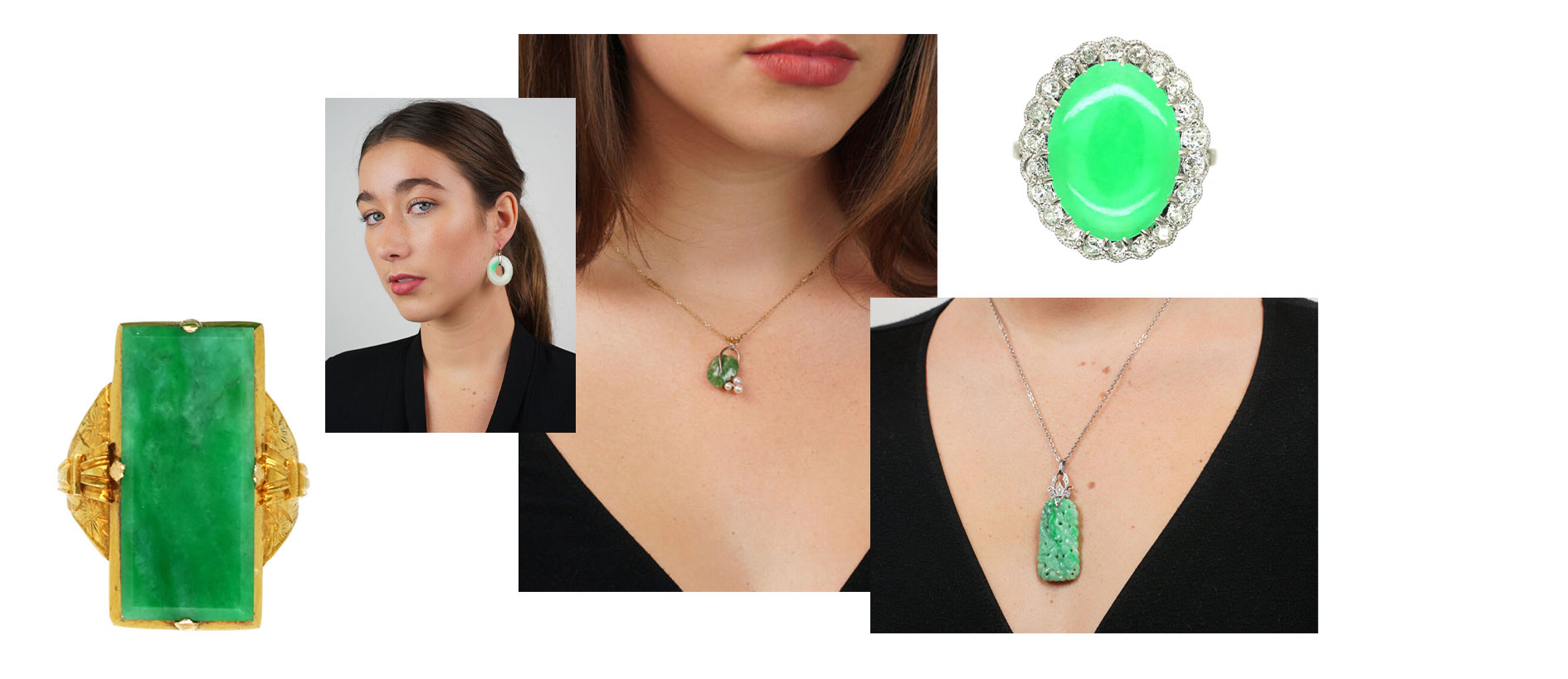 Amethyst
One of the most powerful of the healing crystals, amethyst promotes calm, healing energy and inner emotional strength.
Amethyst is also said to have the following physical benefits:
Boost the sympathetic nervous system
Boost production of and balance hormones
Relieve headaches and ease neck tension
Treat insomnia
Strengthen the immune system
Help treat arthritis
Aid hearing disorders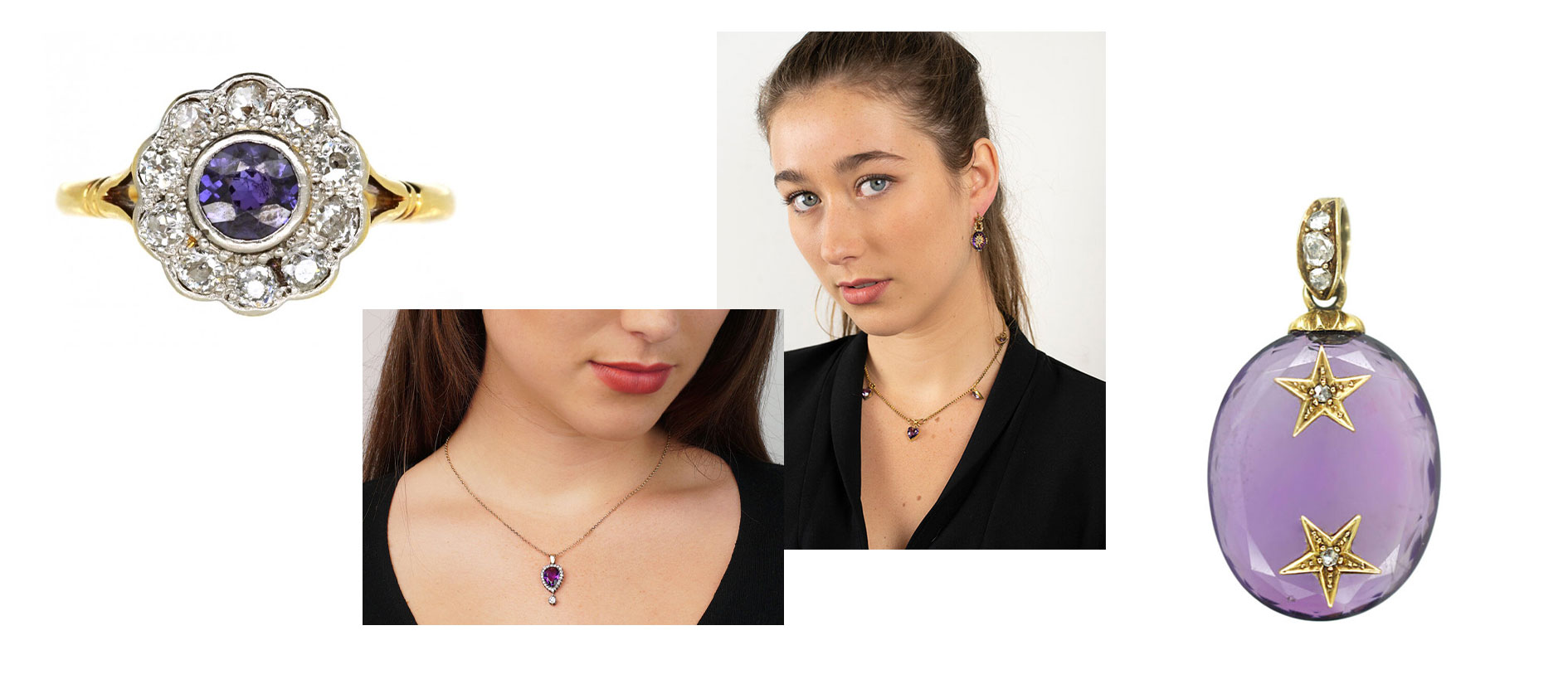 Blue Sapphire
Blue sapphire has long been associated with purity and love. It's also alleged to promote self-expression and providing emotional strength.
Physically, it is said to:
Help cure eye infections and improve eyesight
Help relieve headaches
Support the ears, including hearing, infection, inner-ear imbalances and vertigo
Benefit the thyroid
Aid swollen glands
Help treat problems with speech and communication
Support the nervous system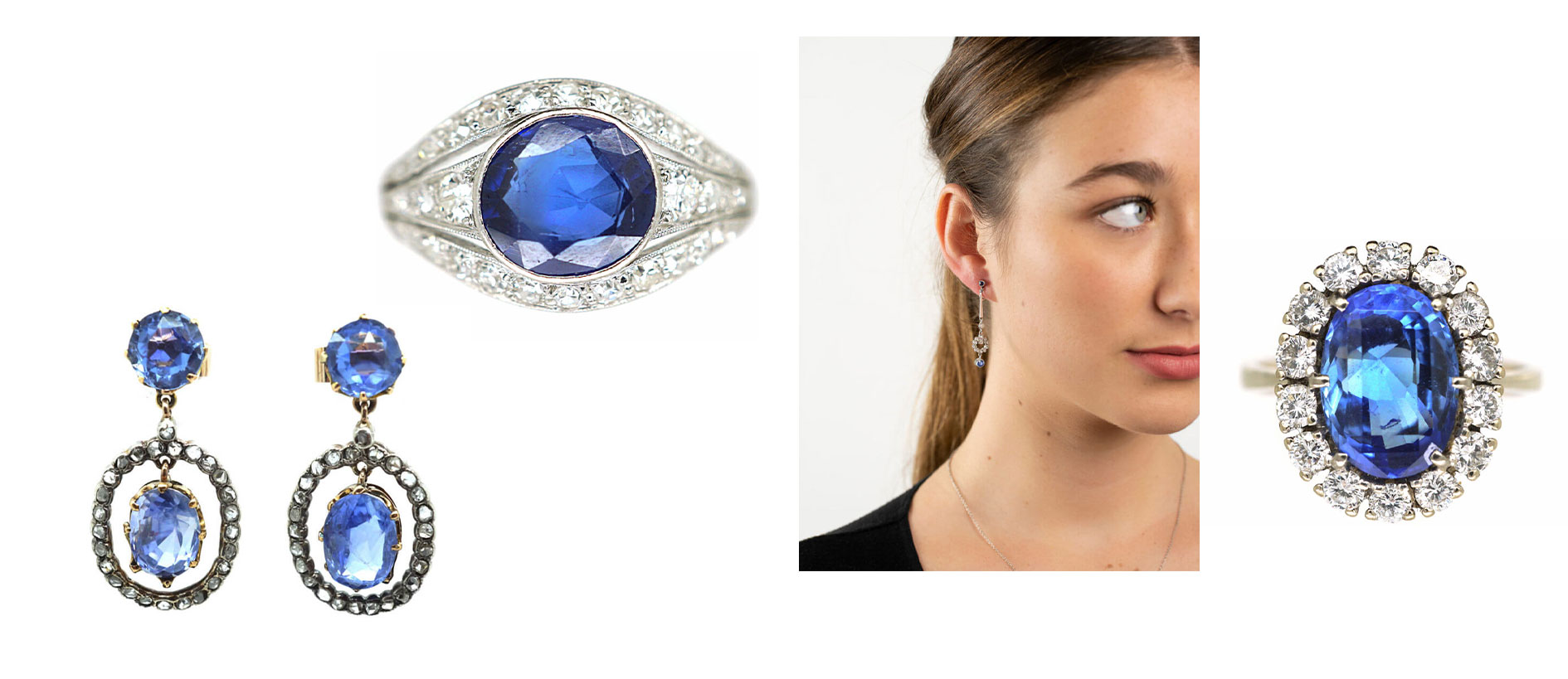 Opal
Opal's spiritual benefits vary with the colour, but it's long been associated with love and passion, believed to release inhibitions.
Physically, opal is said to:
Help support the health of eyes and improve vision
Stimulate memory
Stabilize neurotransmitter disturbances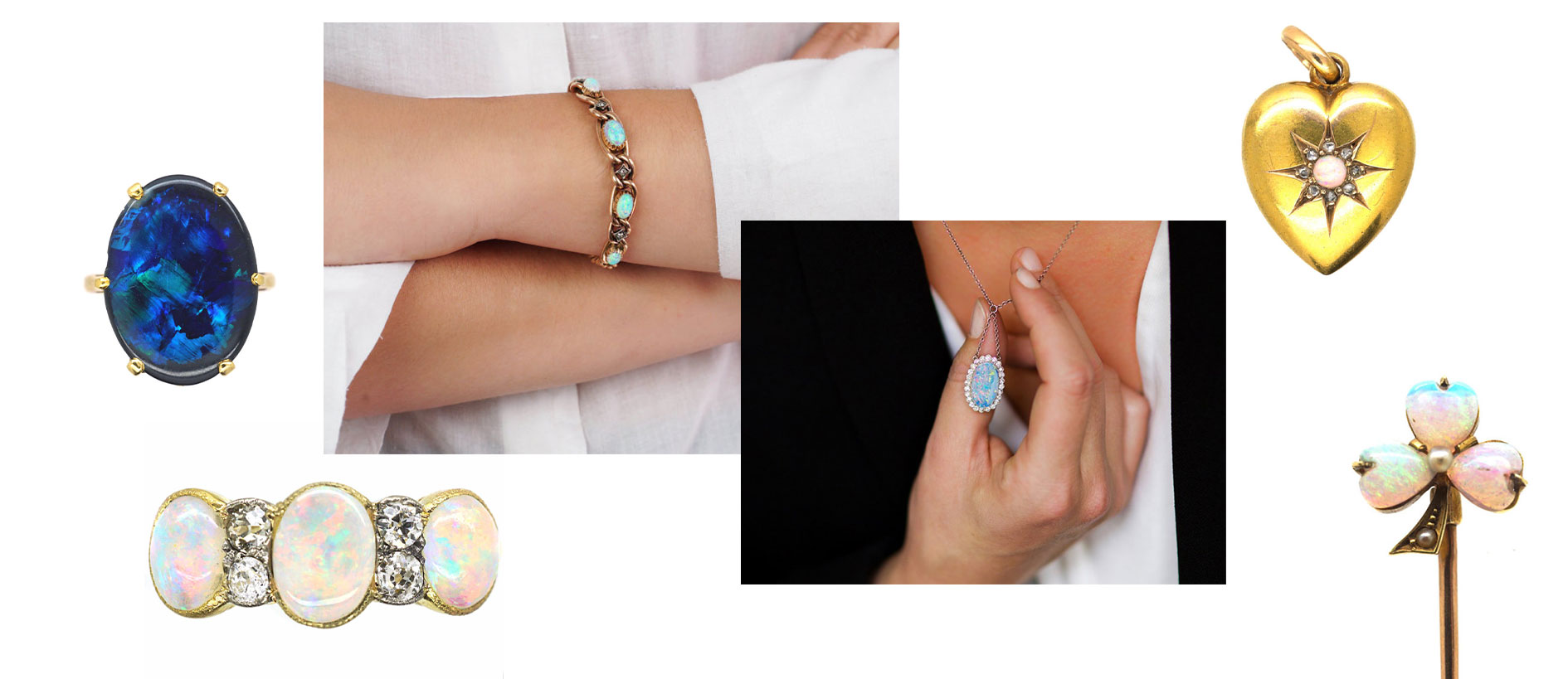 Garnet
Garnet is believed to revitalise, purify and balance energy, bringing serenity or passion, as appropriate.
Physically, it is said to:
Stimulate the metabolism
Help clot blood and stop bleeding
Improve libido and sexual desire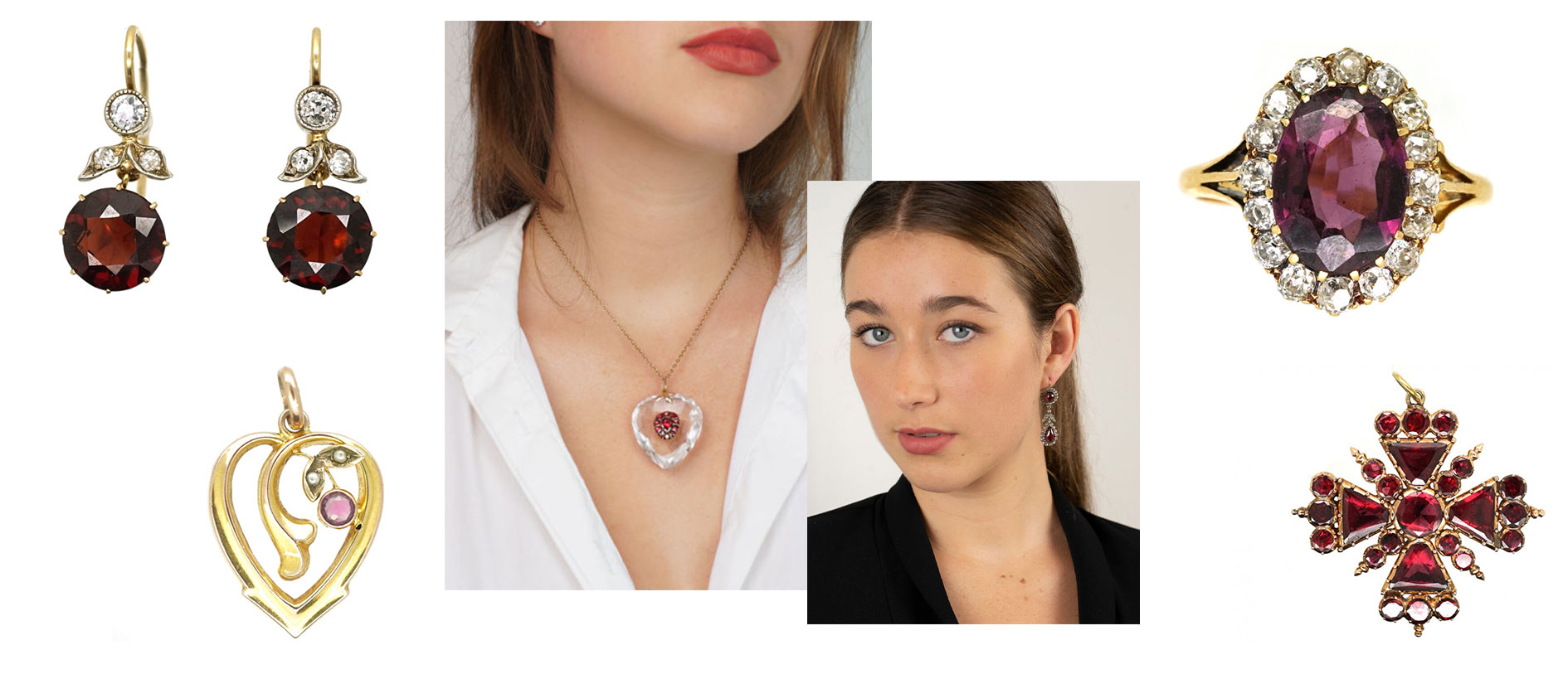 Diamond
Diamonds have strong associations with purity, clarity and love. They are also said to promote abundance and prosperity.
Physically, diamonds are said to:
Strengthen brain function, nerves, and senses
Help prevent cardiovascular diseases
Stimulate the glands of the endocrine system
Help in cases such as leukemia and skeletal problems
Enhance sight
Help balance the metabolism
Heal capillary bleeding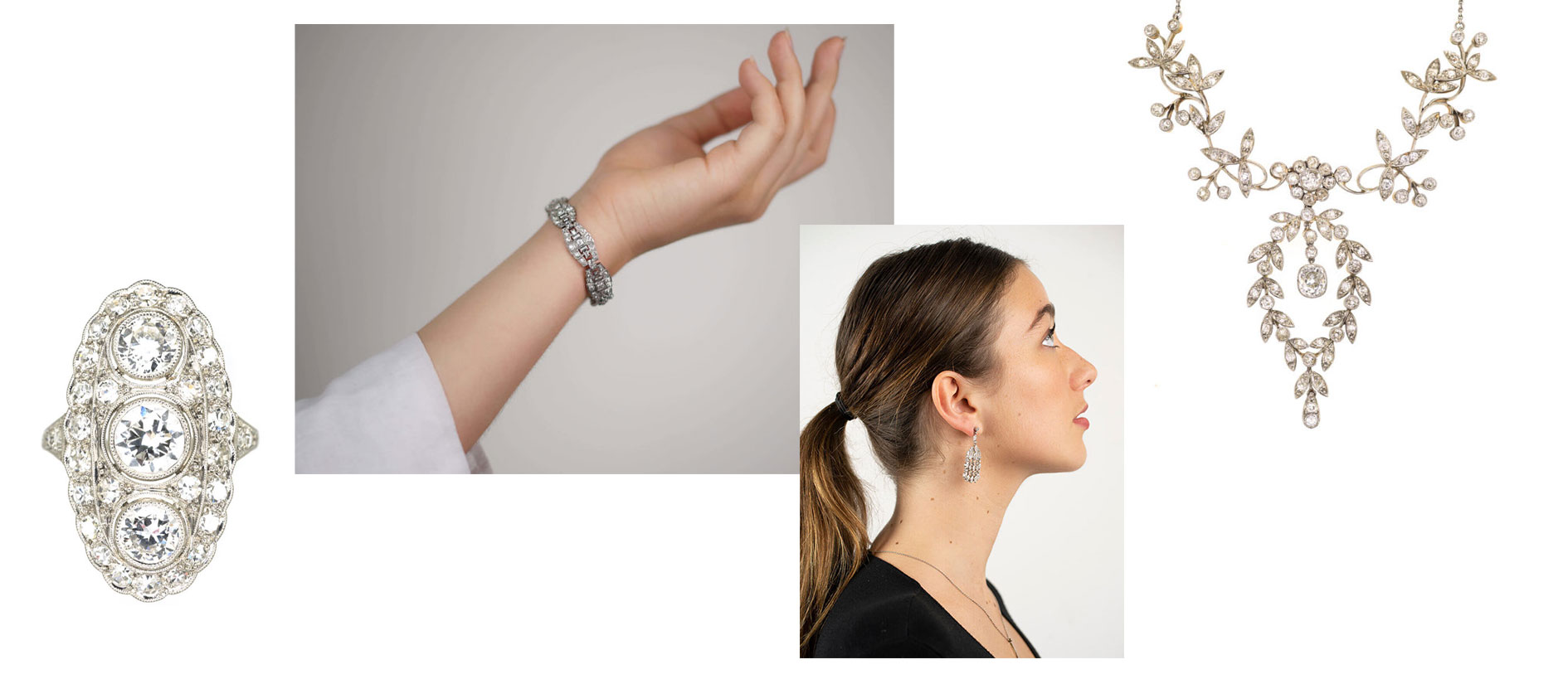 Shop Healing Jewellery