Russian Wedding Rings
We celebrate the history, symbolism, style, versatility and enduring appeal of the Russian wedding ring.
Russian wedding rings (also known as triple rolling rings, interlocking rings and trinity rings) are three individual rings that inseparably interlock one another and are worn as a single piece of jewellery.
Typically a combination of yellow, rose and white gold, these delightful rings have a history that dates back to 19th century Russia.
They entered the international mainstream in the 1920s, when Cartier adapted their unique style to create their celebrated 'Trinity Ring'.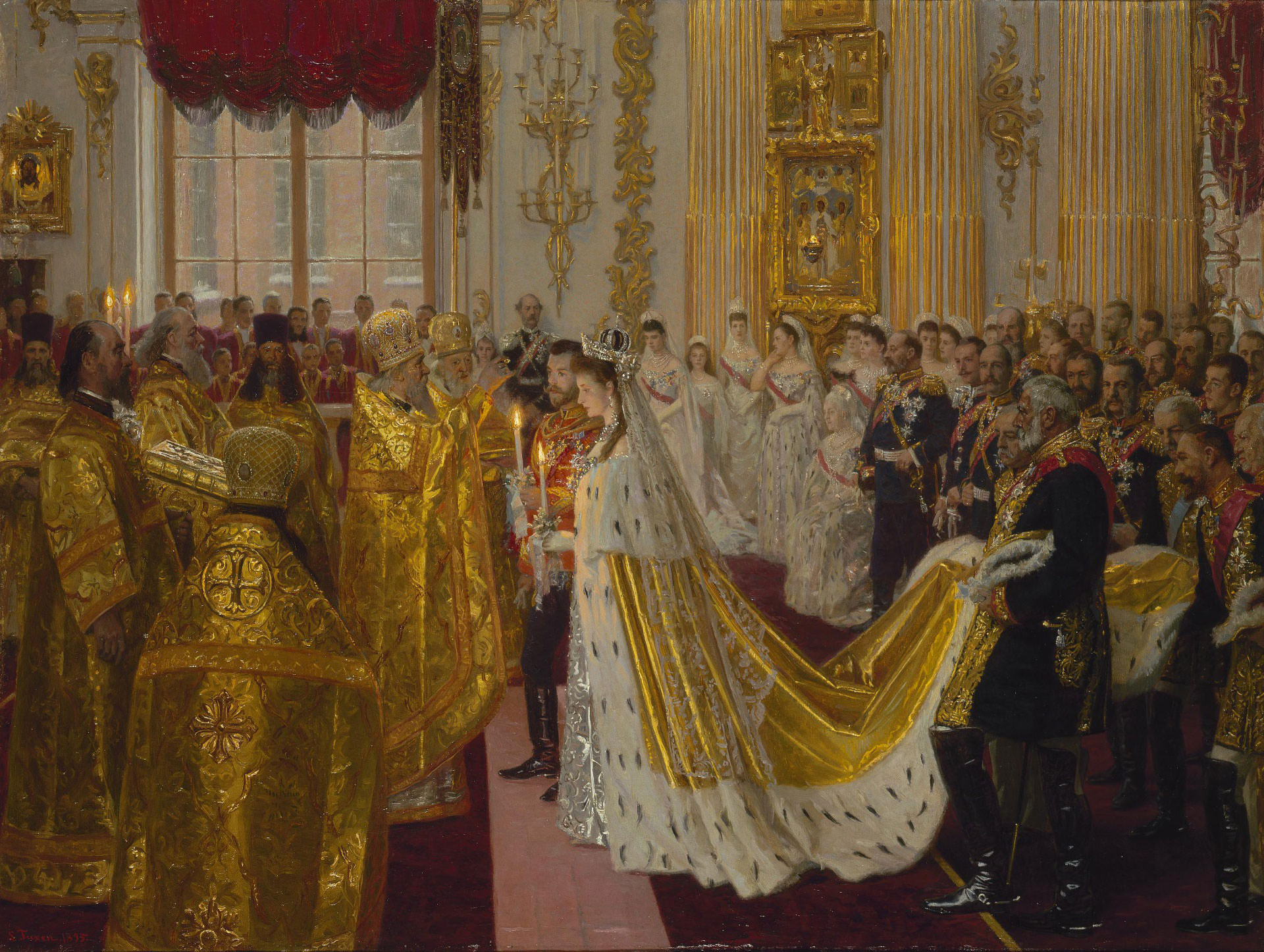 Russian Roots
The combination of the three precious metals – yellow, rose and white gold – was first seen in 19th century Russian wedding culture. Couples would bless their marriage with these rings at wedding ceremonies across the country. The three interlocking bands symbolised the Father, Son and the Holy Spirit of the Catholic Church, coming together to form the Holy Trinity.
Time travel back to January 15th, 1890, and the premiere of Tchaikovsky's ballet, The Sleeping Beauty, at the Mariinsky Theatre in St. Petersburg. Chances are the lady next to you with the dapper looking husband is wearing a Russian wedding ring beneath her white gloves.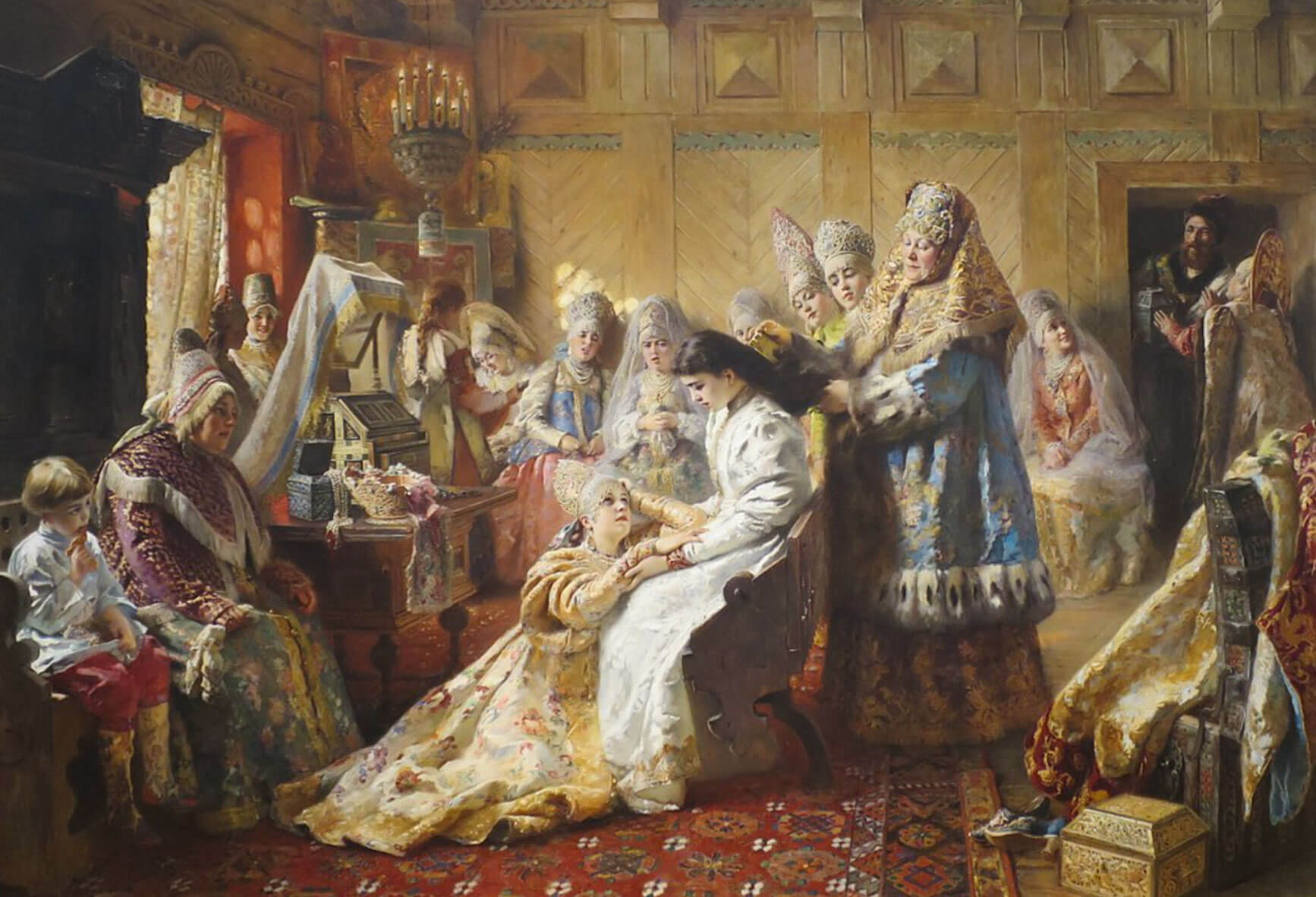 Cartier and the mainstream
The rest of the world soon caught on to the unusual and versatile design of Russian wedding rings.
In 1924 Cartier unveiled their take on the Russian wedding ring – the now iconic Trinity Ring. Designed by creative luminary and friend of Louis Cartier, Jean Cocteau, the Trinity Ring is still in production today, almost 100 years after.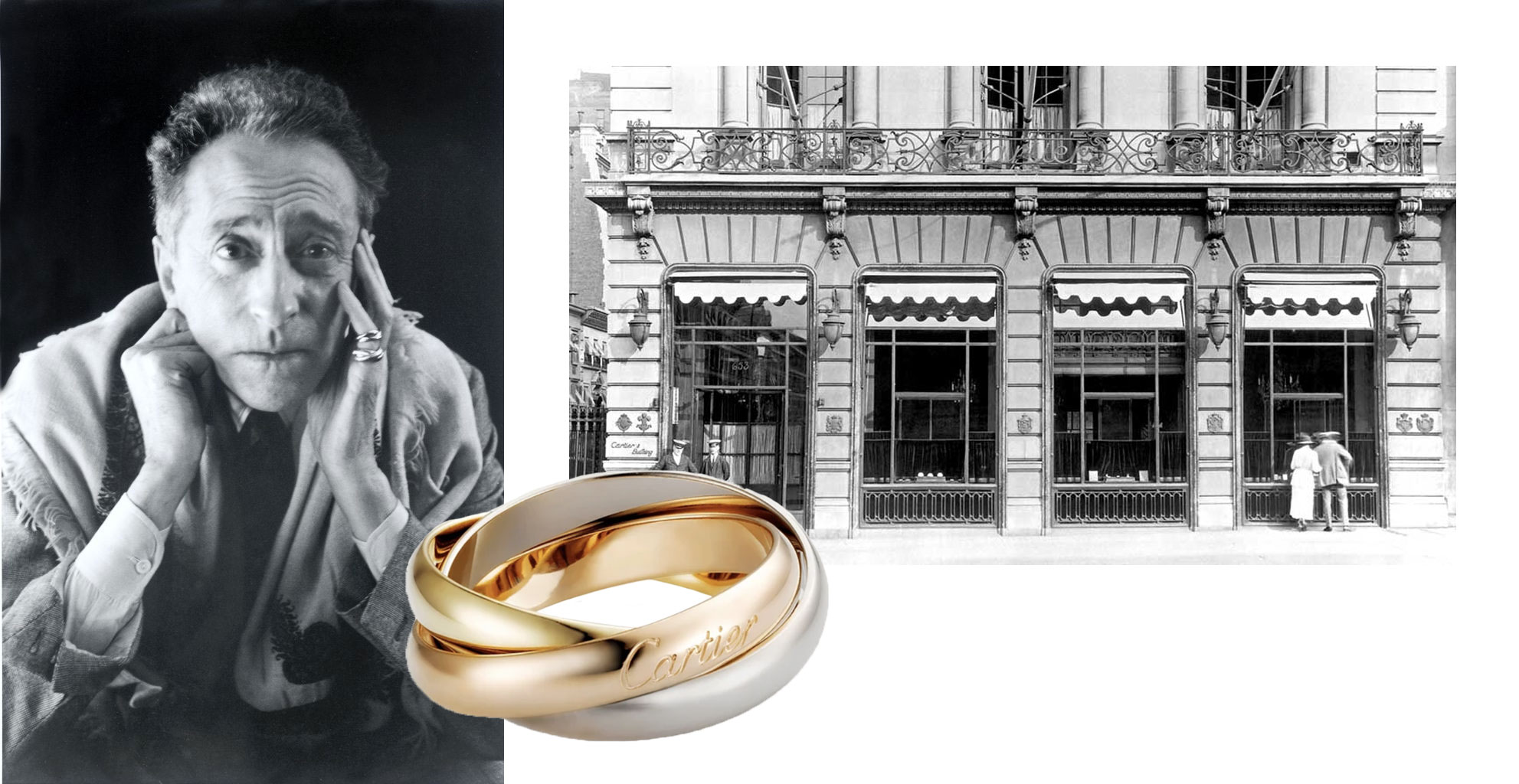 Although the design of the Trinity Ring seems simple, the technicality is an incredible feat, as the jeweller has to allow the bands to slide smoothly over the skin.
Enduring Appeal
Since the launch of the Trinity Ring, the symbolism of these rings extends far beyond the Russian roots of marriage and religion. Some see the metals as having specific meanings such as silver for friendship, yellow for fidelity and rose for love. Others believe the three bands represent the past, present and future; for then, for now and forever. These rings are hugely popular as general tokens of love.
As a fashion accessory, the versatility of these rings allow the wearer to mix metals and stack with other rings. Their durability means that they are perfect for everyday wear.
At the AJC, we normally find these types of rings signed Cartier as the jeweller has been making them for almost a century. We only look for the earlier, rarer Trinity Rings – as close to 1924 as possible!
Over the years, numerous other jewellery houses have adapted and interpreted the original design of Russian wedding rings, often in unique and wonderful ways. We now see them with engravings, set with diamonds or with even more than three rings! They've come a long way from 19th century Russian weddings!