Chain Reaction
Chains - worn round your neck, wrist or otherwise - are big news for Spring 2019. Here is a selection of the best antique and vintage chains in our current collection...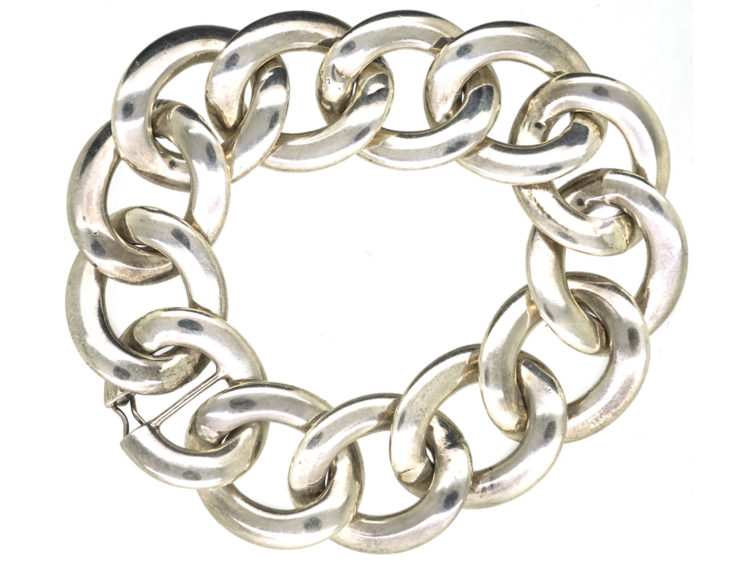 This silver bracelet was made in Germany in the 1970s. Its good, heavy gage feels fantastic – it has a solid, quality drape and lies flat against the wrist.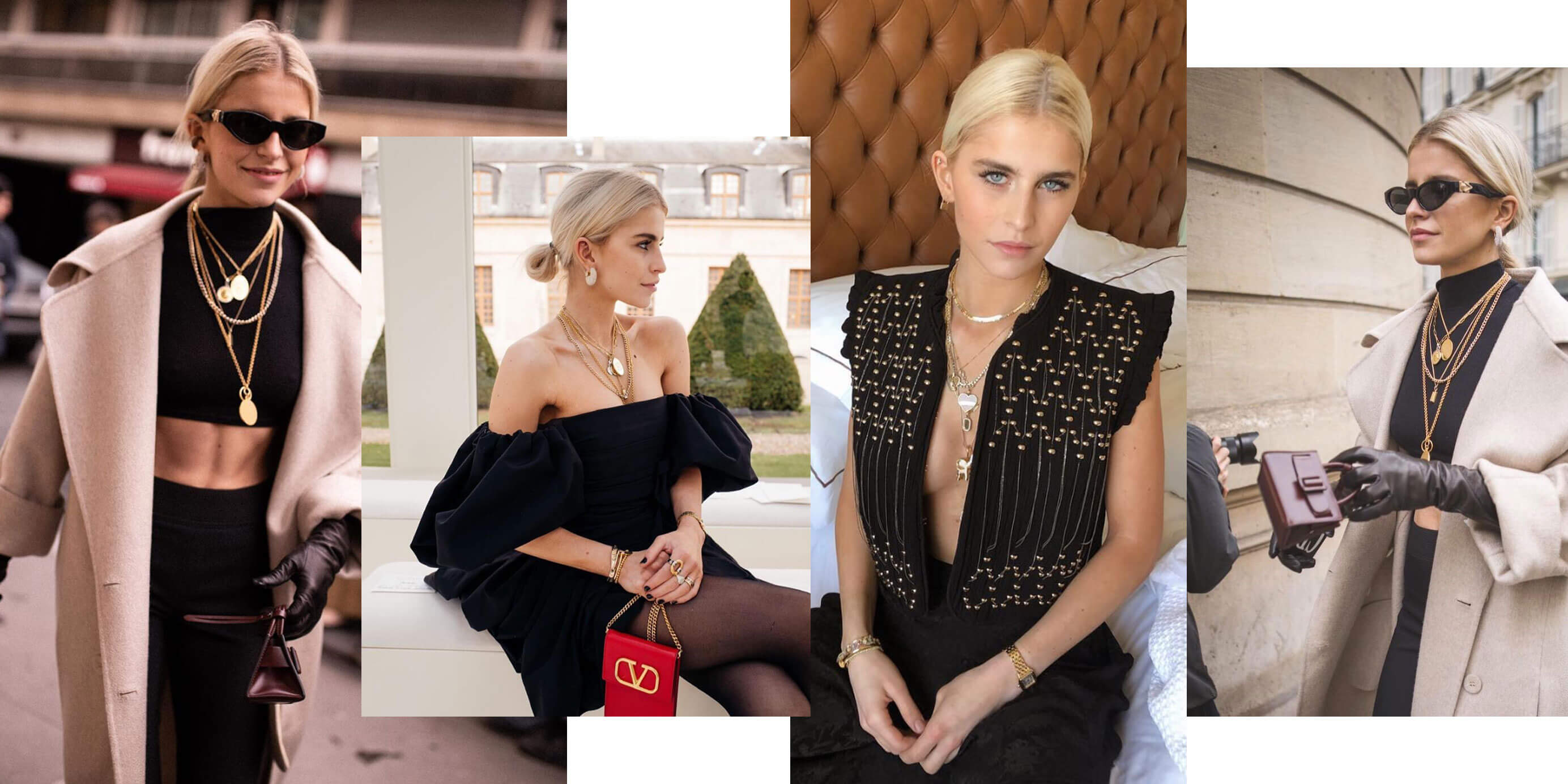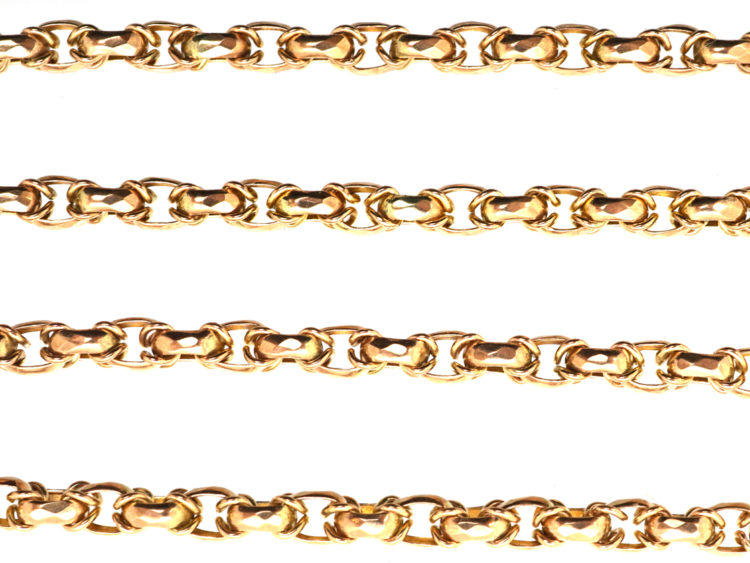 This late Victorian, 9ct Byzantine gold chain is supple and flexible, draping elegantly around the neck. The link design is intricate and pretty and this chain is as lovely worn by itself as it is carrying a pendant. Perfect for layering.
This long, 18ct curb link gold chain and large, pear-shaped Madeira citrine pendant set was designed for Tiffany & Co by Paloma Picasso. It is extremely elegant and wearable. Picasso is the youngest daughter of Pablo Picasso and is best known for her jewellery designs for Tiffany.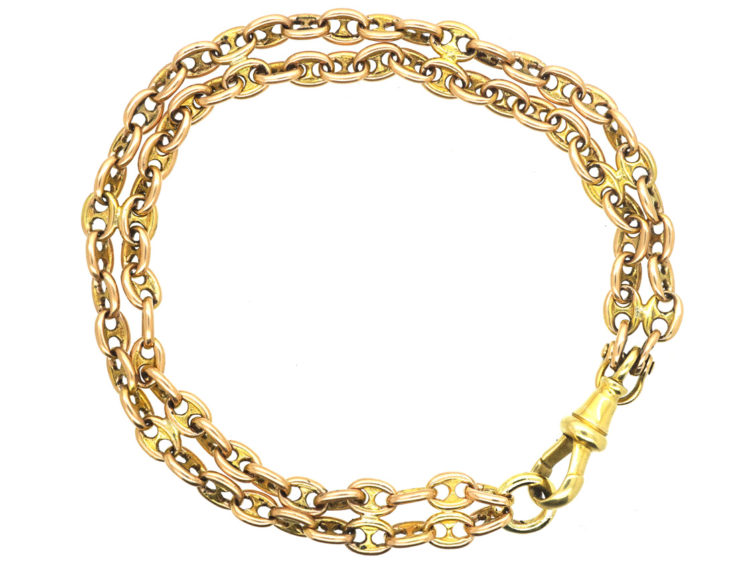 This stylish late 19th century gold bracelet is fashioned from an anchor chain link design which paved the way for fashion powerhouse, Gucci, who later reinvented it. it is understated and elegant, perfect for everyday wear.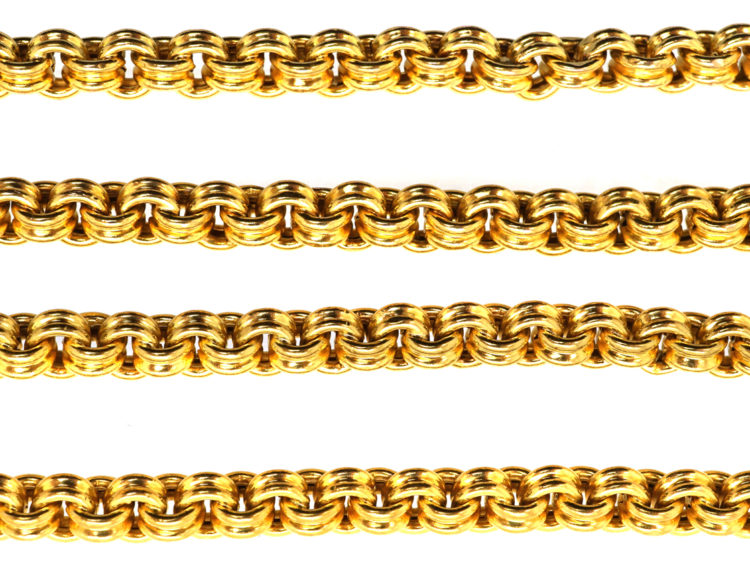 The double-loop style in this mid-length Victorian belcher chain necklace is strong and elegant. It has a dog clip clasp which is a bonus as you can easily clip a charm, watch key, seal or pendant onto it when you fancy adding an extra detail.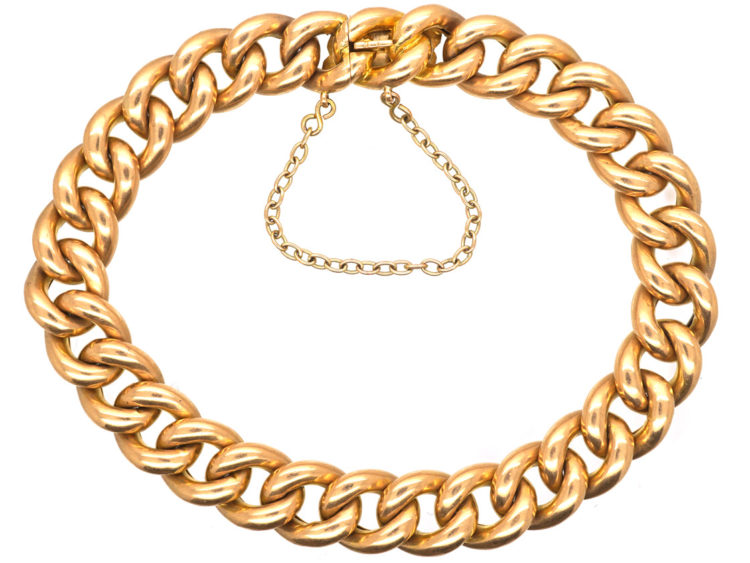 This smart, gold curb bracelet is a slightly more understated, everyday version of the chunky silver one above. It would look great teamed with other bracelets but is strong and elegant enough to stand alone.
This elegant little 18ct gold chain was made around the turn of the century and plays to several of Spring's big trends with its colourful precious stones and pearls. Perfect for layering to create an eye-catching, everyday look.
Shop Chains