A Guide to Edwardian Jewellery
A brief guide to the ethereal, exquisite jewellery of the Edwardian era, from waist-length pearl necklaces to delicate diamond brooches.
A King's Influence
Known in the rest of Europe as 'La Belle Epoque', the Edwardian era was a time of frivolity and wealth for the upper classes, led by the luxury-loving King Edward VII. During his short reign, the king earned a reputation as a light-hearted, gambling playboy.
Edward's love for all things expensive extended to jewellery and this had a great influence on jewellery fashions of the time. Alongside his magnificent coronation, which was attended by royalty and aristocracy from around the world – all competing to look more splendid than anybody else – Edward held spectacular society balls and soirées, resulting in an overwhelming demand for elaborate jewellery from those who moved in these circles. Flagrant displays of material wealth were the norm in Edwardian high society.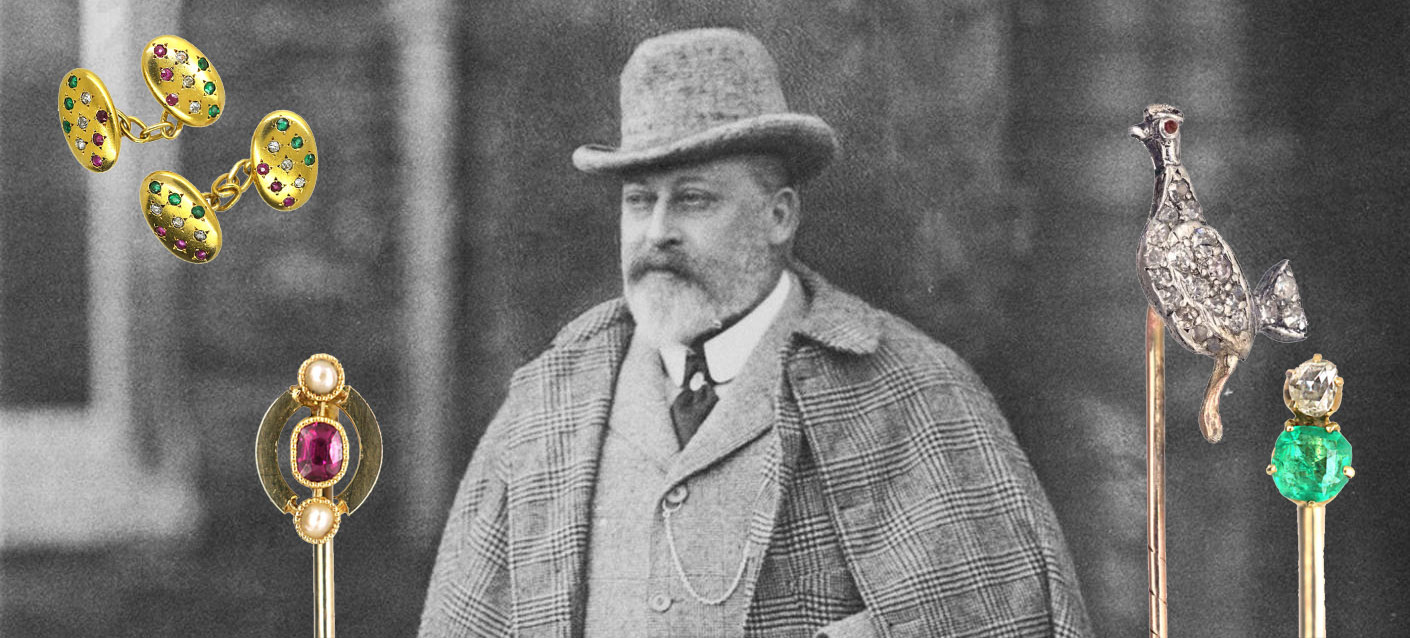 Cartier: A Royal Jeweller
Founded in the mid-1800s and well established by the start of the 20th century, Cartier was a household name. The brand became even more desirable when the house became the official jewellery supplier to King Edward. Cartier's approach to jewellery was innovative and fashion-led.
Cartier pioneered the use of platinum in Edwardian jewellery, sparking the 'white on white' trend that would last until the beginning of World War I in 1914.

Materials & Techniques
Jewellery from the Edwardian era is delicate, pretty and well made by expert craftsmen using valuable, long-lasting materials such as platinum and diamonds.
In a move against machine-made jewellery, hand-crafted jewellery was back in fashion and the style became ethereal and detailed, drawing inspiration from the 18th century. Traditional motifs such as bows, garlands, ribbons and lace took over. Edwardian fashionistas particularly loved the intricate style of these delicate-looking pieces.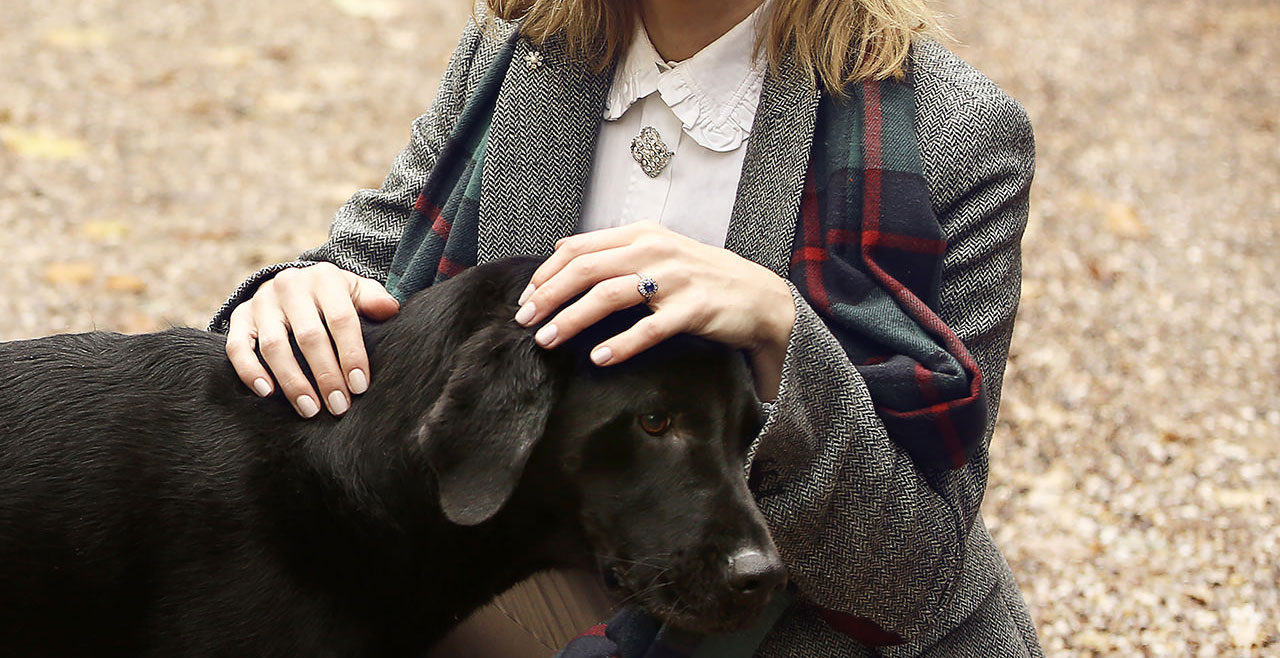 Platinum, which became popular at the turn of the century, was used a great deal in Edwardian jewellery because it was strong enough to create the lighter, millegrained and diamond-encrusted 'lace' jewellery which so complimented the fashionable, feminine pastels of the time.
Thanks to the founding of the De Beers Consolidated Mines Ltd in 1888, diamonds were also widely available and relatively affordable in the Edwardian era. Jewellery of the time often incorporated several diamond cuts in one design, as new gemstone cuts were introduced.
However, in the Edwardian era pearls were the real status symbol as they were more valuable than diamonds at the time. The size and quality of the pearls were important. These luminous stones were in keeping with the delicate 'white' theme of Edwardian jewellery, and many pieces incorporated both diamonds and pearls.
'Invisible settings' (where diamonds appeared to float on the skin) and lace-like filigree settings (where fine metal thread and tiny metal beads were used to create an ornate design) were popular, in line with the light, ethereal styles preferred by society women.

Another popular new decorative technique called millegrain was made possible by the use of platinum. It applied a border of delicate balls and ridges round a gemstone or on the edges of a design in order to give jewellery a softer, lighter look.
Popular Edwardian Styles
Inspired by the abundance of glamorous events at Buckingham Palace, sparkling diamond and pearl filigree tiaras were fashionable in the Edwardian era. Another popular, more low key style was to wear a bandeau with a feather aigrette.
Evolving necklines became more revealing following the conservative Victorian era and this gave necklaces a new importance. Styles of the era included the popular colliers de chien (or 'dog collars') which could be made from a ribbon adorned with a brooch or gemstones, or could be a series of pearl strings attached together to form a 'choker'.
Long necklaces were equally popular. Pearl 'chains' were worn full length, below the waistline. Sautoirs, composed of long ropes of pearls or beads with a fringed tassel at either end were wrapped in excessive proportions around the neck.
Ever mindful of fashion trends, Cartier created an elongated, double-pendant lavalier necklace, named after the French actress, Ève Lavallière. (This delicate, double-pendant style was also known as a négligée.) Boucheron – another well loved brand of the era – had a signature necklace of strung pearls separated by diamond rondelles, designed by Paul LeGrand.
Bracelet styles were ethereal and light, with swirling motifs and flowery designs, usually worn alone. One fashion was for bracelets with ornate front sections, tapering away to refined chain links across the underside of the wrist.
Rings from the Edwardian era were sparkly, pretty, ornate affairs and original rings from that time make extremely fine engagement rings today. They tended to be made from platinum and diamonds – the more, the merrier – and used fashionable, intricate techniques such as filigree and millegrain. Edwardian rings are works of art and best worn alone or alongside a simple wedding band.
The simple diamond studs at the start of the century were soon eclipsed by delicate openwork designs. Long glittering earrings with miniature garland-style wreaths and pronounced central stones came into play. In addition, fabric-like gossamer earrings appeared in many shapes and styles. All the Edwardian elements were present including platinum openwork, diamonds, pearls and millegrain.
The Party's Over
When WWI broke out in 1914, the war effort eclipsed the frivolous party scene of the Edwardian era and all the valuable, strong platinum was diverted to the war effort. The hedonistic Edwardian era was over.
Related Posts