Interest Free Finance
In partnership with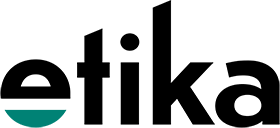 We're pleased to offer our customers in the UK the chance to spread the cost of their purchase with up to 11 months Interest Free Finance.
On orders of £262.50 and above, you can apply for Interest Free Finance at Checkout and choose between 3, 6, 9 or 11 month periods to pay off the cost, with a minimum deposit of 5%.
Please note that we do not accept Interest Free Finance on sale or discounted items.
For example:

You'd like to buy an Art Deco Ring for £2,000.00
You pay a 5% deposit of £100.00
You receive the ring the next working day before 1pm
Followed by 11 monthly Interest Free (0% APR) payments of £172.73
Starting on the 1st day of the month after next
Spread over 12 months
For your finance application to be considered you must meet the following criteria:
Be over 18 years old
Be employed for at least 16 hours a week or retired and in receipt of a private or company pension. Certain state benefit schemes may also be considered.
Be a permanent UK resident with a 3 year address history
Have a good credit history with no late payments, debt relief orders or bankruptcies
Have a valid email address and can access it
All you need to do is:
Select the item/s you want, add them to your basket and proceed to checkout
Choose 'Pay by Interest Free Credit' at the checkout
Select the instalment plan that works for you (3,6,9 or 11 months)
Complete the secure online application and e-sign the form
Receive an instant decision and complete your purchase
Your monthly repayments will begin one month after your purchase has been delivered.
Yes. You must have a UK bank account capable of accepting Direct Debits.
No. There are no arrangement fees or hidden extras.
Within minutes of your application being approved, you will be presented with the option to sign your credit agreement. You should read the credit agreement carefully before clicking all the relevant sections agreeing to its terms.
Once you have agreed to the terms of the credit agreement The Antique Jewellery Company will be notified and you need do nothing more.
Please note that products will not be allocated to your order until your completed and signed agreement is returned and received by etika Finance UK Ltd. Shipment of your goods will follow soon after your agreement has been returned and received.
All orders paid by finance must be delivered to your registered application address as proof of your identity.
Yes. A credit check forms part of the automated decision making process and is part of a responsible lending policy.
A soft credit check, with no mark left on your credit report or a short term note on your credit report that only you can see.
If you then choose to apply, additional checks (including a full credit check) may be carried out and this may affect our decision.
When it comes to considering your application, we'll perform a full credit check, which may highlight anything in your credit history that would affect a finance application. A full credit check is a complete check against your credit history which is recorded on your credit file and is visible in searches by other companies.
In addition to credit scoring, we also take into account confirmation of your identity, validation of certain application details, existing commitments and information held at the credit reference agencies. Though we are unable to provide you with a main reason for decline of your application, it is usually based on one, or a combination of the following:
Your credit score (please note that every finance company will score you differently)
Adverse credit reference agency information
You are considered to be overcommitted
You are aged under 18
Your existing account performance with other lenders
Yes. We acknowledge that your circumstances change and just because we have refused a previous application, it does not mean that we'll automatically turn down a further request. We do suggest however, that you leave at least 6 months between applications.
Some of the information is public information, for example electoral roll, County Court Judgements and bankruptcies. Other lenders may also file information about accounts you hold with them for instance this could include your payment history and outstanding balance on these accounts. Any requests for credit, where a credit reference search has been undertaken, will also be filed, although the result of the request is not recorded.
etika (a trading name of etika Finance UK Ltd) is a company registered in England and Wales (07440512) and authorised and regulated by the Financial Conduct Authority (registration number: 697658, company address: Suite 2.01 c/o Colony One Silk St, Ancoats, Manchester M4 6AG.
For more information please visit www.etika.com.
Any more questions? Contact Us