Snake Rings
A symbol of power, seduction and everlasting love.
The story of snake jewels began in the classical era. Gold snake rings and bracelets were worn by the ancient Greeks. At this time, snakes were associated with the goddess of love, Aphrodite.
Snakes regained their popularity in the Victorian times following the archeological digs in Pompeii and Rome where the beautiful ancient jewellery surfaced. Following this, snake rings would continue to be a love symbol.
Prince Albert proposed to Queen Victoria with a snake ring set with an emerald, which was her birthstone. After this, snake rings were all the rage. The variety of snake rings that we see from this era is extraordinary!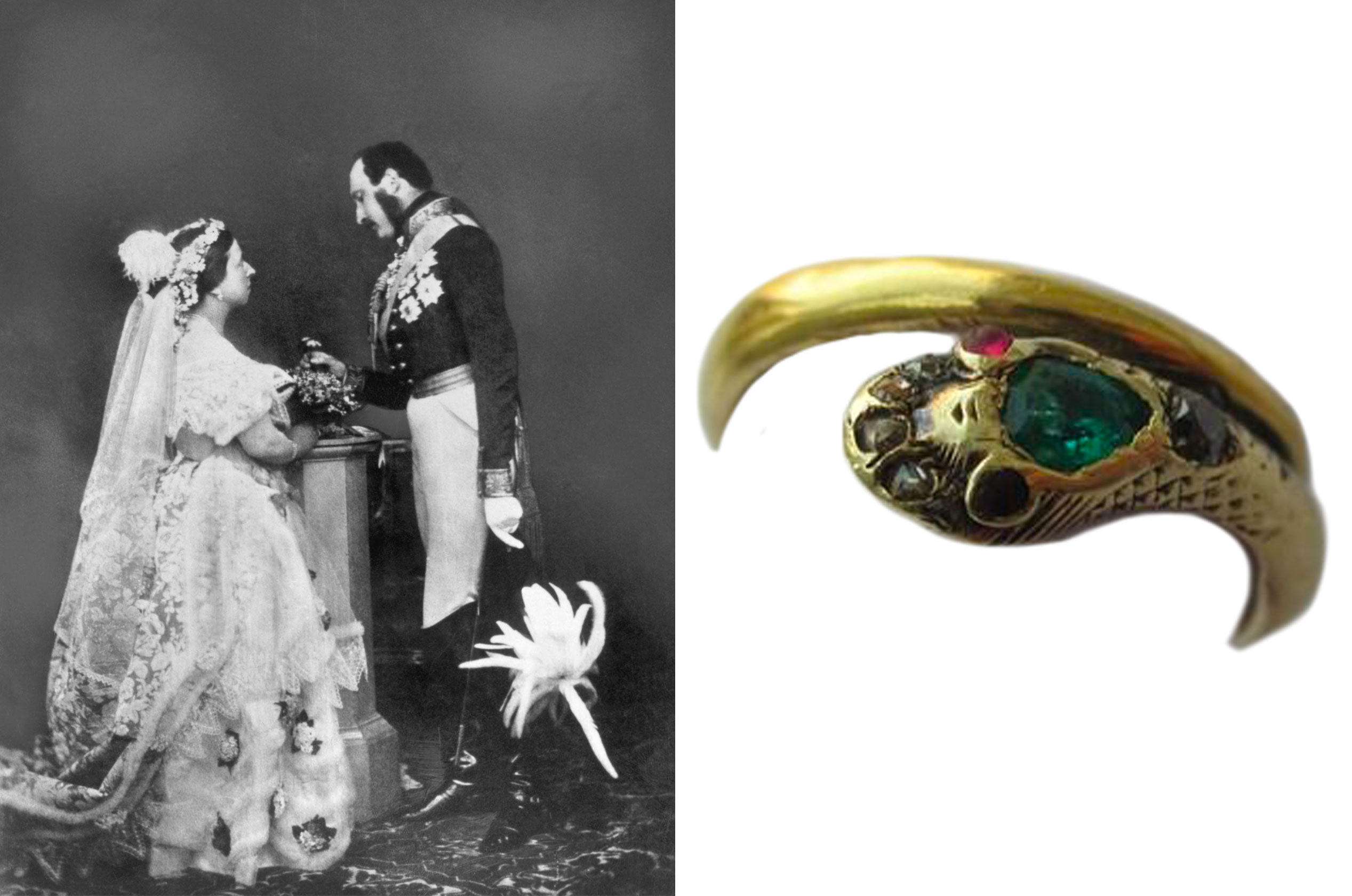 Snake rings symbolise eternal love and were often given as wedding rings or commitment rings that were worn by both men and women in the eighteenth and nineteenth centuries.
The British kind George IV (1762-1830) was painted wearing a snake ring in a portrait by Sir Thomas Lawrence in the Wallace Collection.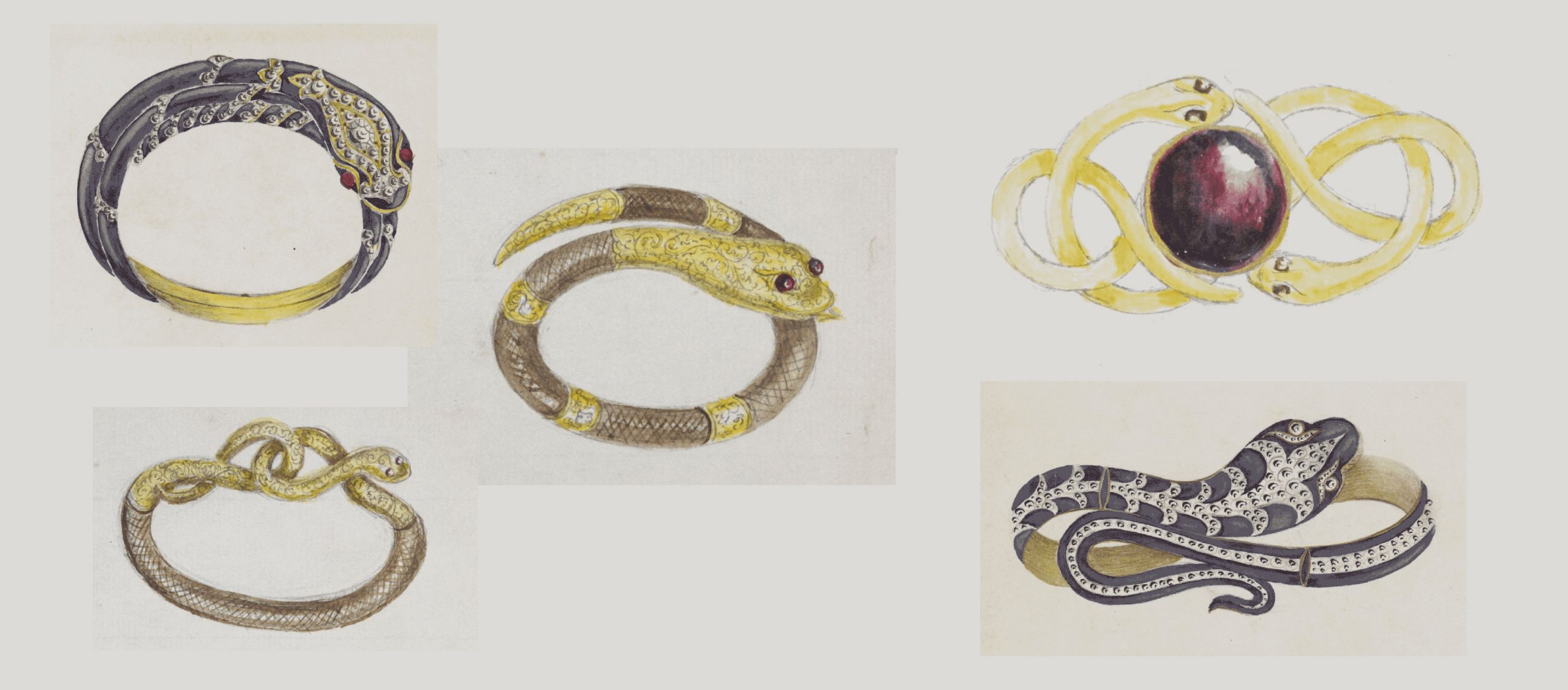 Snake rings have become increasing popular in modern jewellery. Luxury Italian fashion house Gucci have recently introduced snake jewellery in their collection. The Gucci reproduction of the ouroboros ring has brought attention back to the iconic and rare design that we are sometimes lucky enough to see in Georgian jewellery.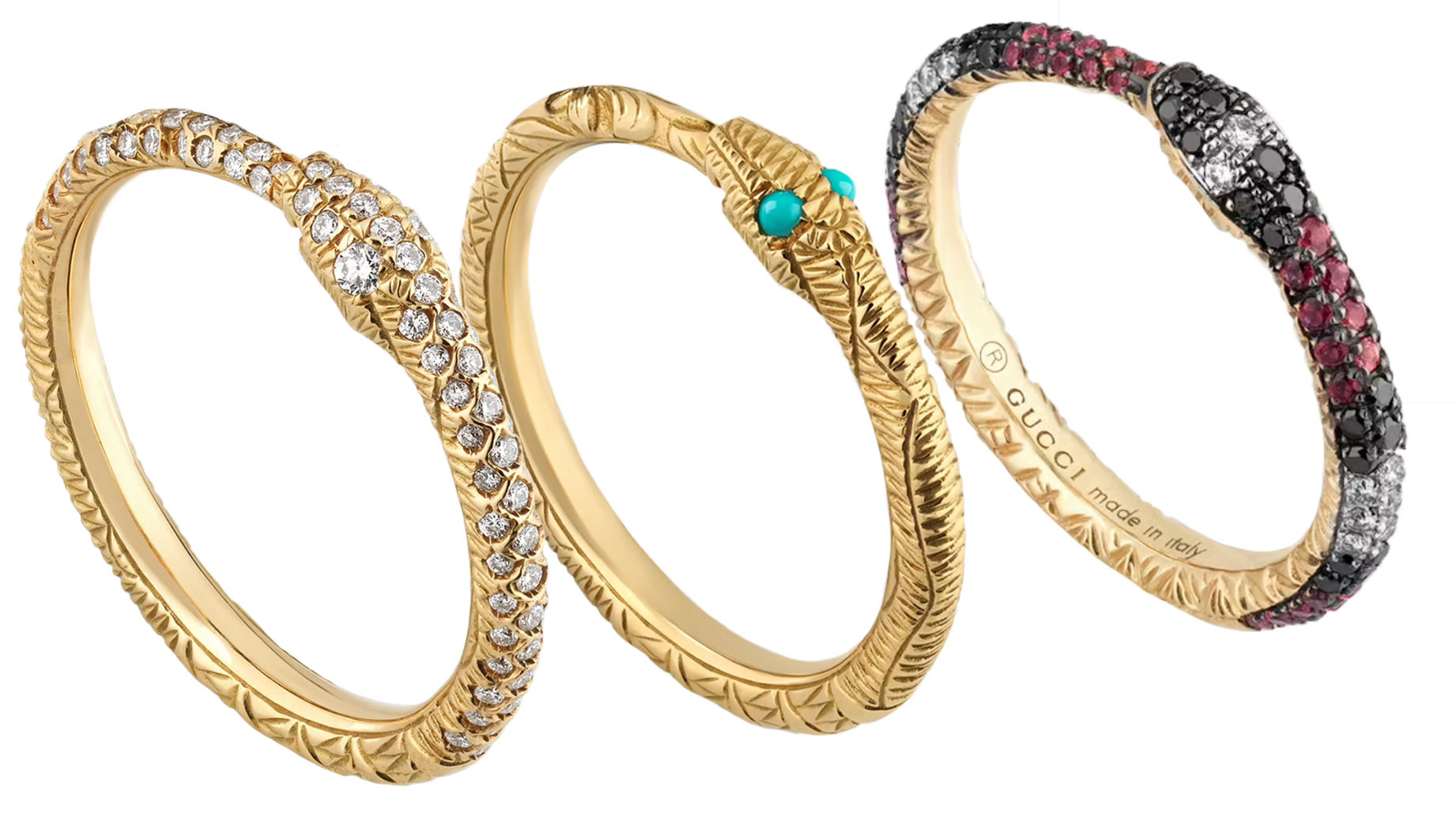 In 1940 Bulgari debuted the Serpenti collection pulling inspiration from the 19th century jewellery craze. Now regularly seen on the red carpet, the collection has translated to all forms of jewellery including watches and the house has even incorporated snakes onto their handbags.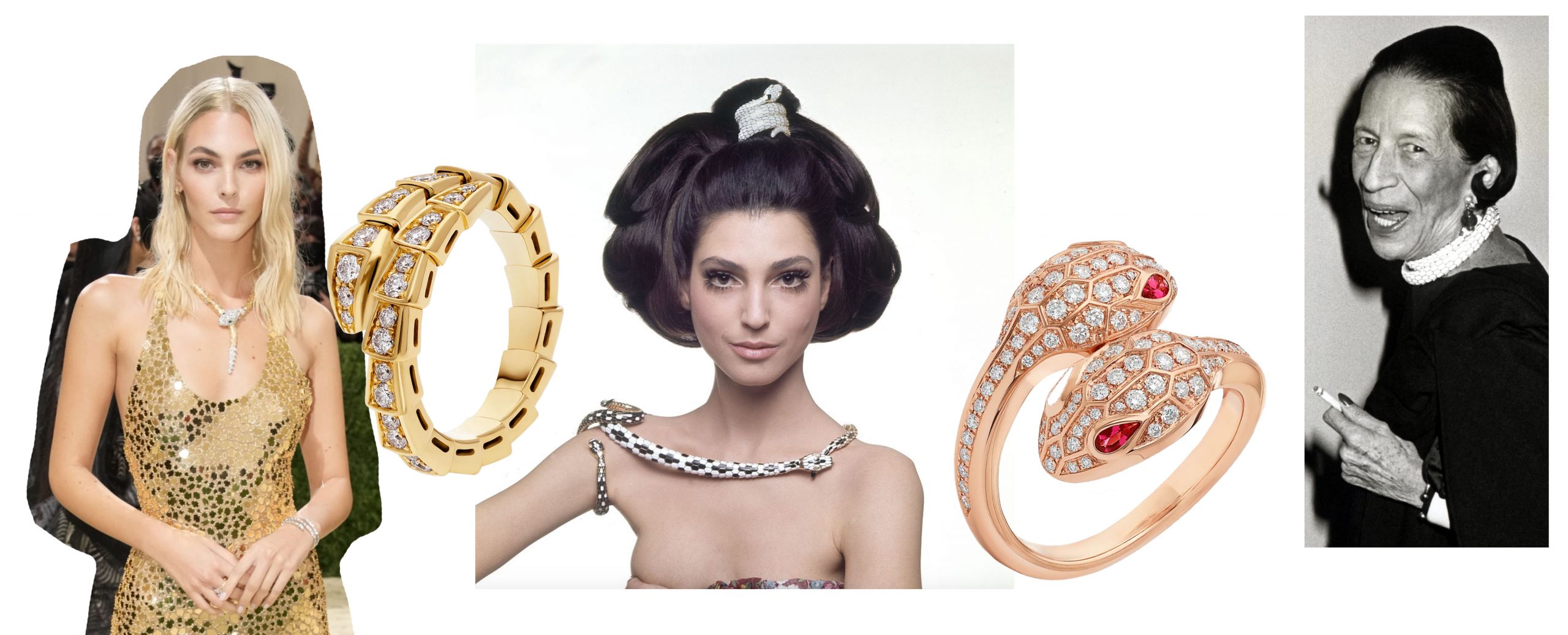 The romantic and seductive symbolism of snake rings has meant that they have been adored for years. Snake rings can be worn on either hand and on any finger.