The Dark Beauty of Mourning Jewellery
From the nostalgic to the downright macabre, we explore the symbolism and history behind antique mourning jewellery.
Mourning jewellery dates back to the 1600s but gained huge popularity in the 1800s when Queen Victoria mourned the death of her beloved Albert.

The Georgians wore mourning jewellery with dark, macabre themes. Popular motifs included skeletons, gravediggers and coffins. The jewellery of this time was designed as a 'memento mori' (reminder of death's inevitability). This reminded people to live life to the full.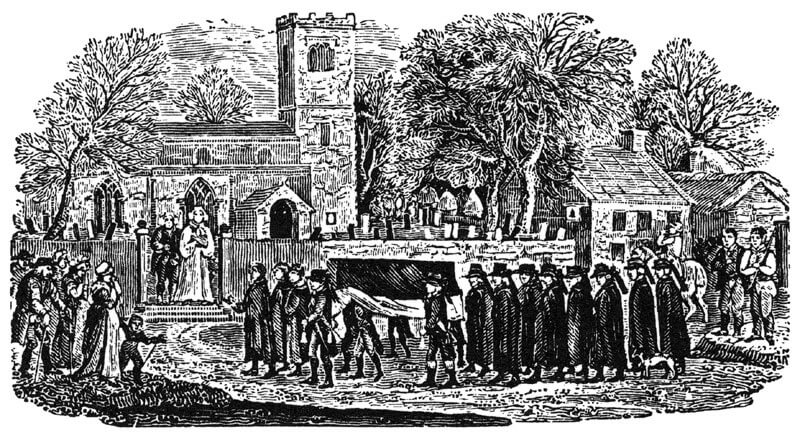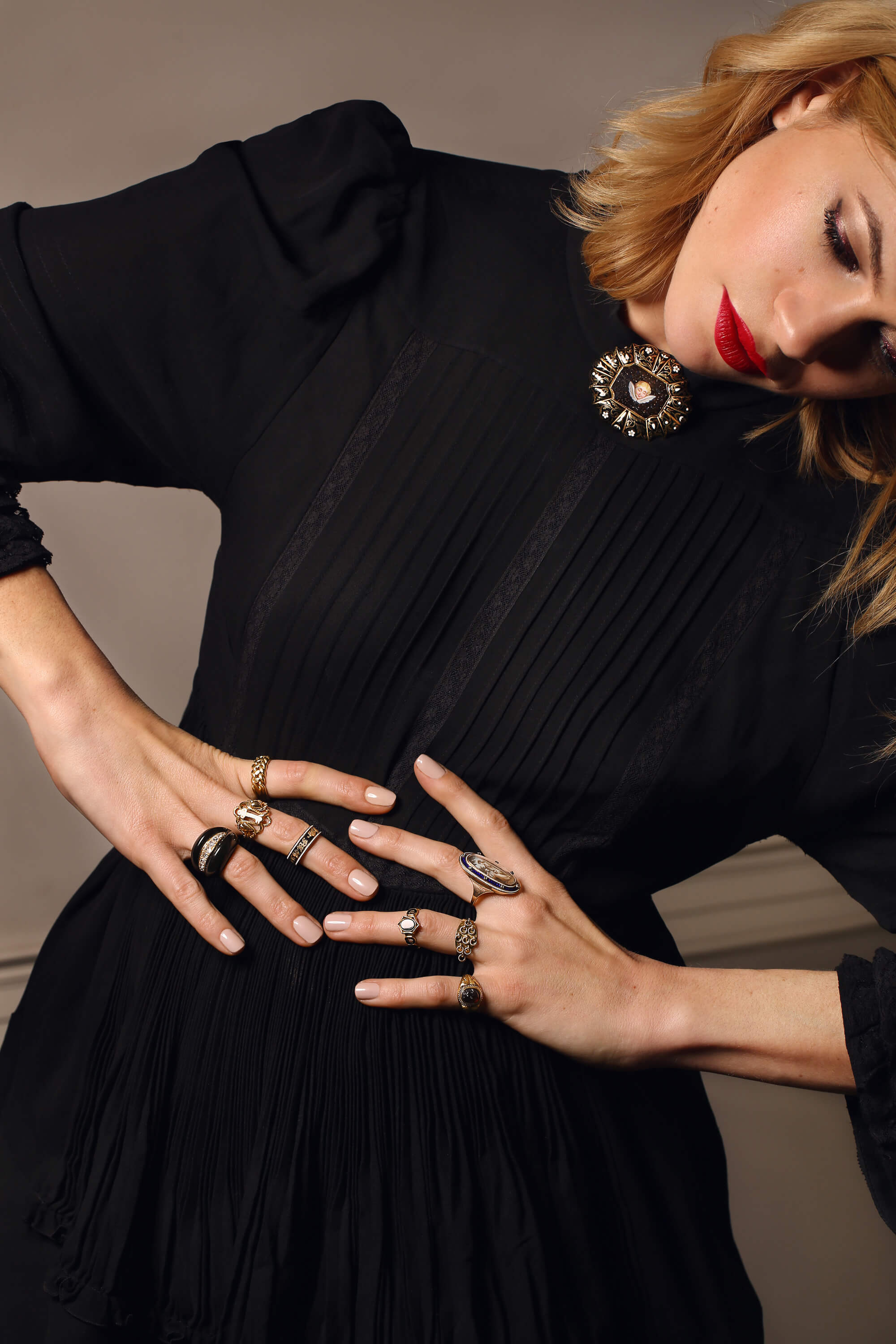 The mourning jewellery of the Victorian era had softened to act as tokens of remembrance for the deceased. Motifs were symbols of grief: willows, angels, clouds, initials, to name a few. The mourning dress code was extremely strict during this period, particularly for women. Black had to be worn for the 'deep mourning' stage, lasting two to three years. Black mourning jewellery gradually gave way to dark colours in the later stages.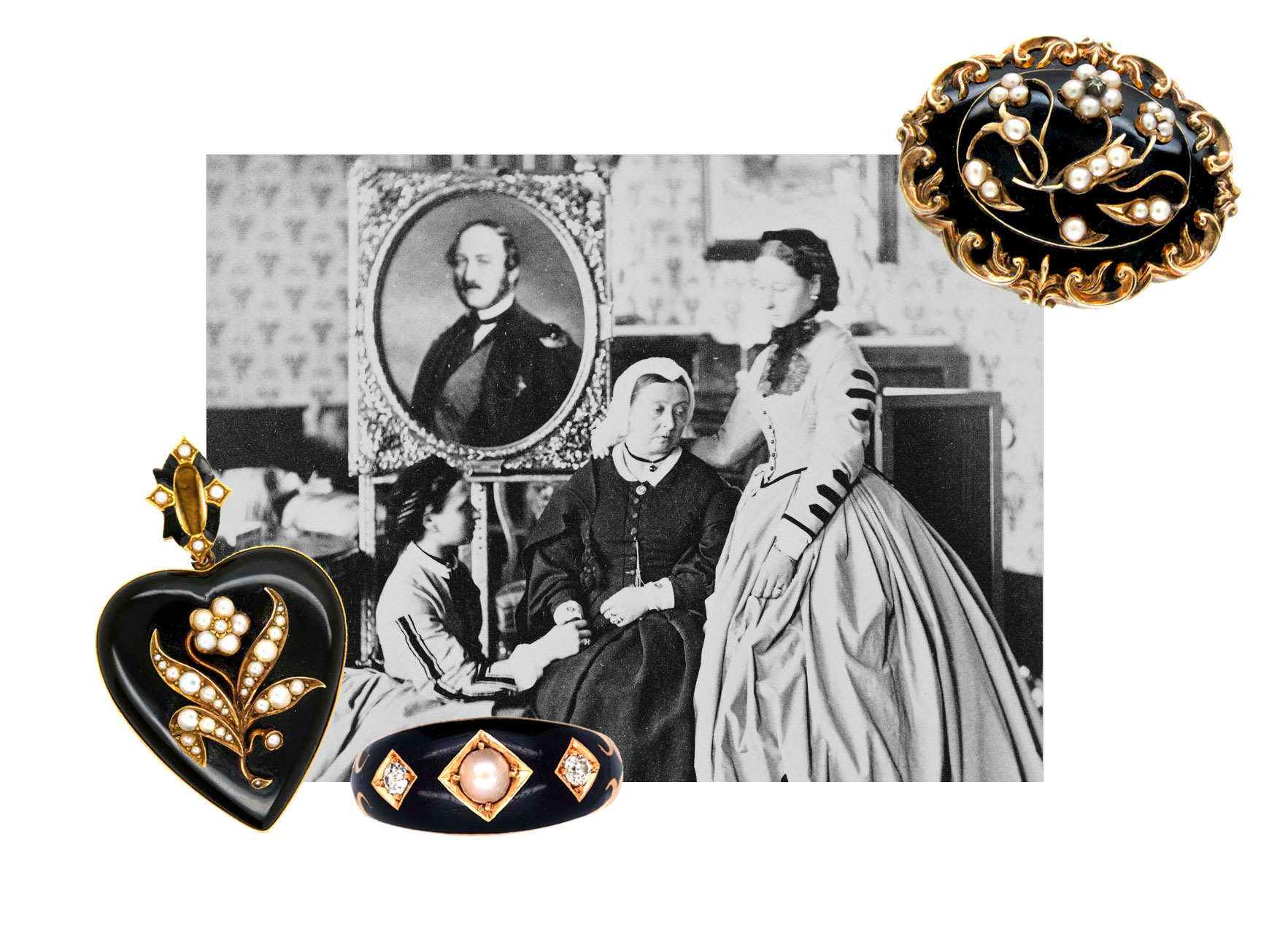 Incorporating the deceased's hair was very common in mourning jewellery. Jet was the most popular material used, along with vulcanite and gutta percha. White enamel represented the death of an unmarried female virgin or a child. Children were sometimes remembered with pearls, which represented tears. Turquoise meant 'thinking of you'. Richer families set precious stones into the mourning jewellery created for their loved ones.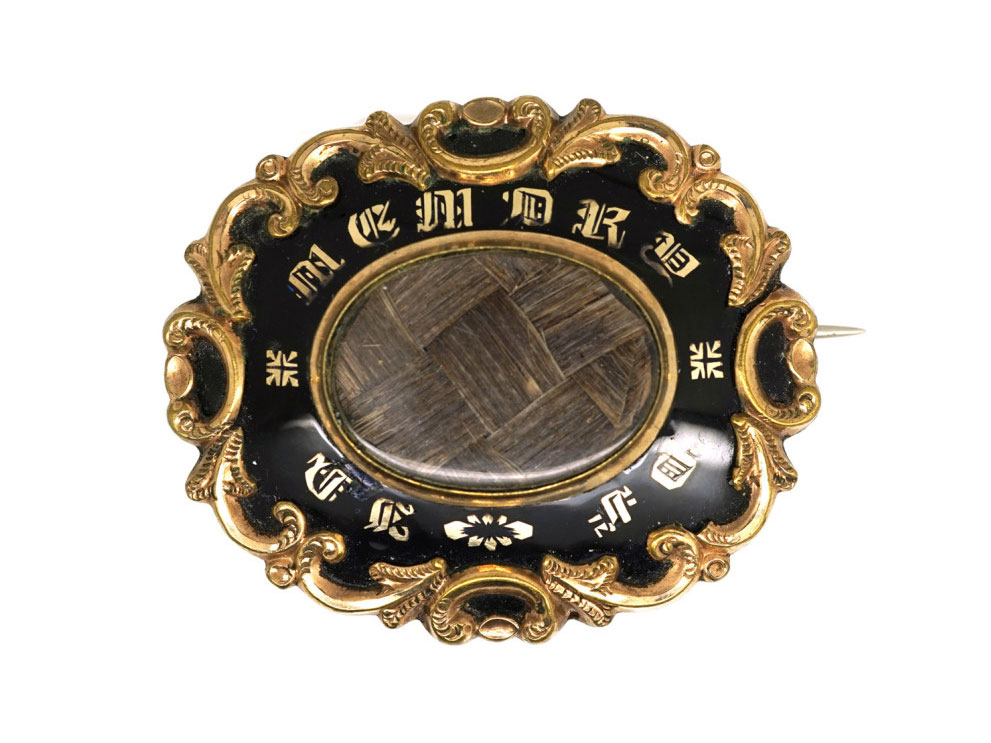 Mourning jewellery is dramatic and eye-catching – intricate paintings and motifs set against a deep black background. It remains popular amongst collectors of antique jewellery still today.

Shop Mourning Jewellery