Glorious 12th, Here We Come
Whether you're going all guns blazing or simply plan to look chic in your tweeds on the sidelines, here is our edit of our finest, most moor-friendly jewellery.
Dust off the tweeds and thermals! On August 12th, the UK's famous Grouse shooting season begins. As the British upper classes and country sports enthusiasts brace themselves for a flurry of feathers, heather and (invariably) bad weather, we take a look at how to elevate your tweeds and look extra-glamorous out on the moor. There's no excuse for looking dowdy.

We've put together an edit of jewellery that will blend in with the natural landscape and the understated hues of upper class countryside fashion. This is your chance to elevate your tweeds, pimp your Barbour, stand out on the moor and out-glam the others in your party over fireside cocktails and roaring, post-shoot dinner parties.
Brooches are an easy and elegant win, in autumnal tones, pinned onto lapels or stuck jauntily onto hat ribbons for day time shooting chic. Think also elegant, understated earrings to peek out from a raised collar.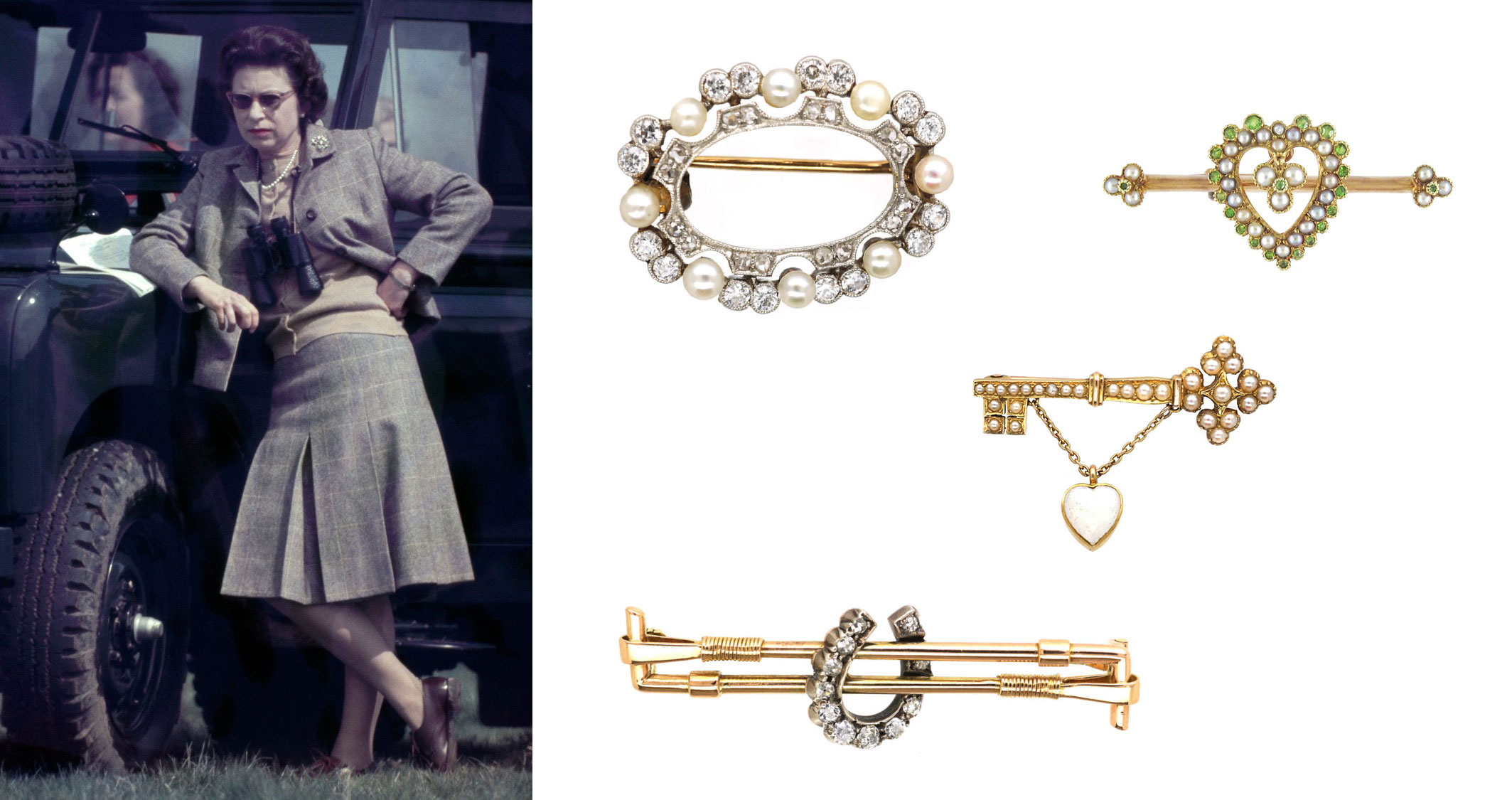 Amethyst, peridot and pink or green tourmaline will match the heather on the moor. Classic, soft pearls to flatter and lift weather-beaten complexions. Animal motifs – particularly game and dogs – are both witty and eye-catching.

And let us not forget our menfolk. A different tie pin for every day. Don't feel you need to stick it in your tie, either. A jacket lapel always welcomes a subtle flourish, or perhaps something to distinguish your tweed cap from the others'.

Cufflinks, in soft, antique gold or in eye-catching rural hues. Animal imagery is readily available in antique and vintage tie pins and cufflinks and is perfect for the great outdoors.
Related Posts