Antique Jewellery Boxes
Mini treasure chests
Every beautiful piece of jewellery deserves to come with a beautiful jewellery box. We explore the history of jewellery boxes and discover their importance as not just receptacles for storage and protection but as works of art themselves.
A Brief History
Jewellery boxes date back to 5000BC when Egyptian men and women would fashion fantastic boxes out of gold and set them with stones such as turquoise, onyx and lapis lazuli.
The upper echelons of Roman society used jewellery boxes to store and protect everyday items of jewellery, such as fibulas (brooches for fastening garments).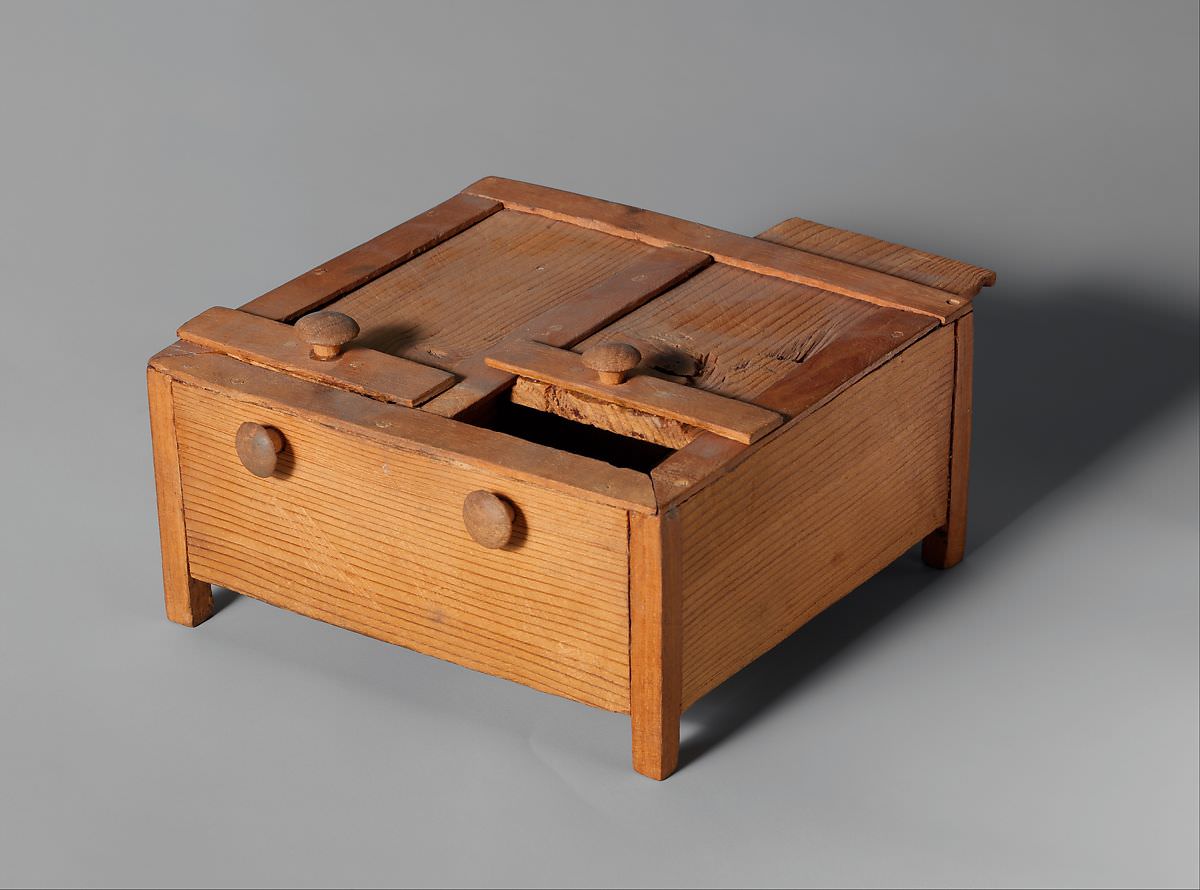 For much of history, jewellery boxes have been a luxury for the privileged few that needed storage for their jewellery. One-of-a-kind boxes, unique to the owner and encrusted with precious metals, became a status symbol for Royalty and high society.
The concept of collecting became popular in the Victorian era, so jewellery boxes helped to store and show off items of interest in affluent homes.
It wasn't until the Industrial Revolution that jewellery boxes became mass market. The growing appetite for newly affordable jewellery led to an increased demand for jewellery boxes – often smaller and more pocket-sized for a new type of consumer.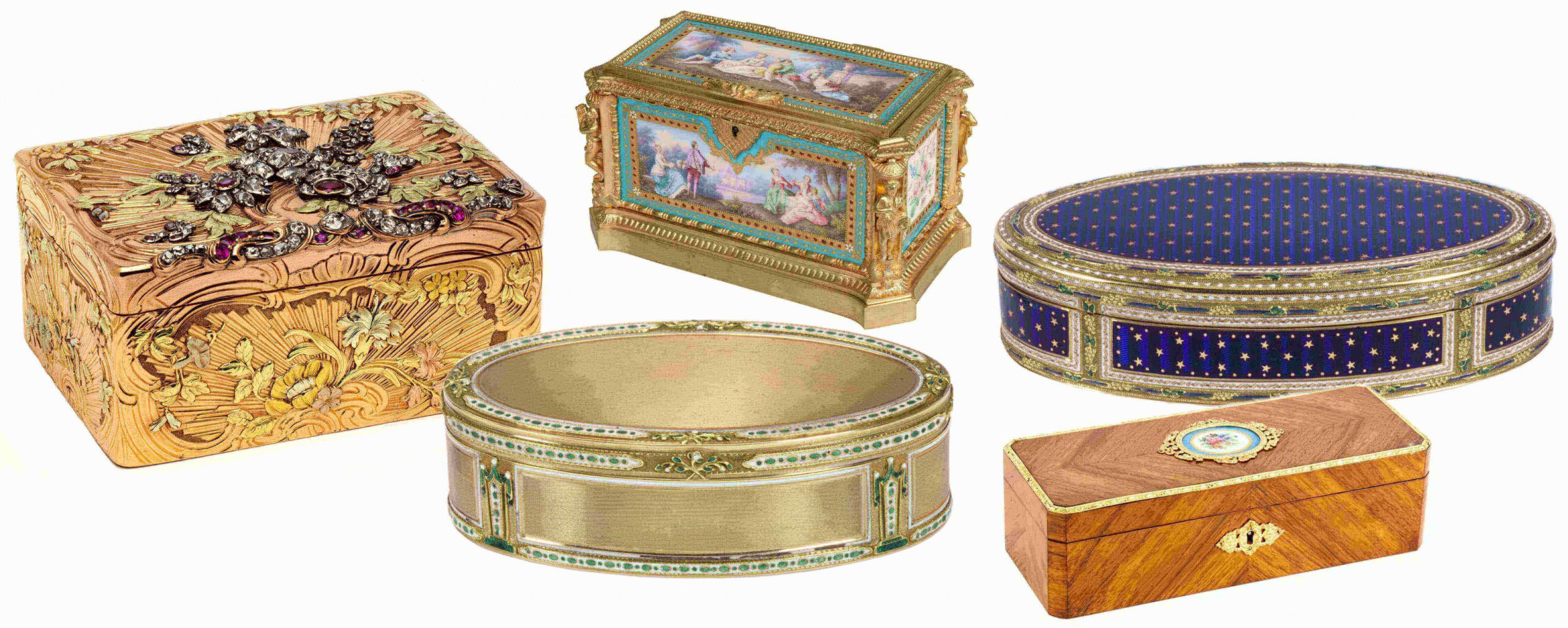 Antique Boxes Today
Antique jewellery boxes were quite easy to source up until fairly recently. Olly, our founder, would always buy old boxes were they to turn up. They did not hold particular value but were a bit of fun. When we began the AJC in 2010, we often gave away old boxes to customers, if they asked for them.
In the last decade or so, we've seen a huge increase in demand for original jewellery boxes. This mirrors the growing popularity of one-of-a-kind jewellery and the explosion of e-commerce. Antique boxes now fetch as much as £50-£100 each online. We wish we'd anticipated this a decade ago!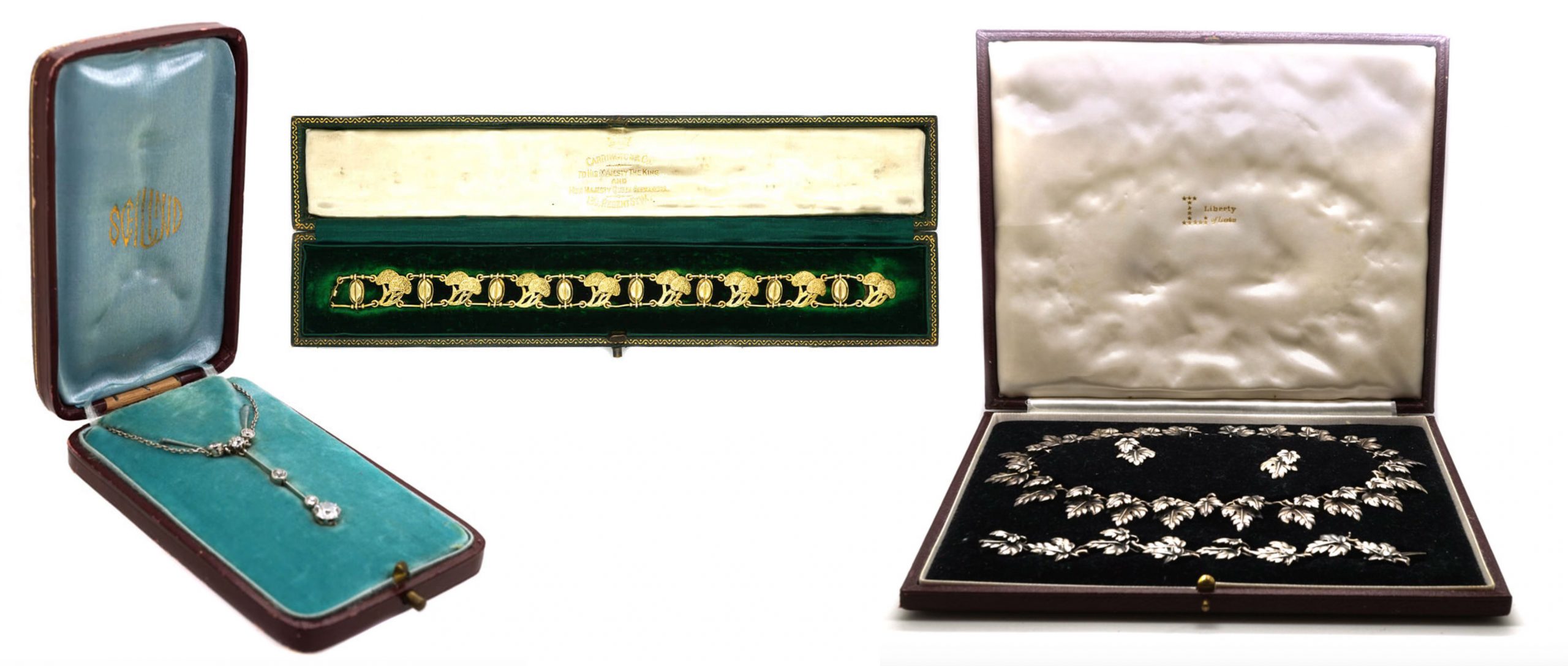 Why such a change?
Well, in a social media saturated society, there's never been more of a craving for individuality. Antique jewellery boxes are another way of standing out from the crowd – of feeling a connection to something deeper.
Like the jewellery itself, boxes often tell their own unique story. Many boxes have initials engraved on them that can help trace the contents back to their original owner. Likewise, original boxes also tell us who the retailer was. When we see the intricate logos of these retailers stamped into the silk interiors, we can't help but imagine how these shops may have been back in the day. In short, jewellery boxes are far more than just storage and protection.
In particular, Georgian ring boxes are enjoying huge popularity right now. They were often coated in Moroccan leather and 'tooled and gilded' with wood underneath. Despite being over 200 years old, these mini treasure chests continue to stand the test of time. What a welcome contrast to the mass produced boxes that we see in jewellery today!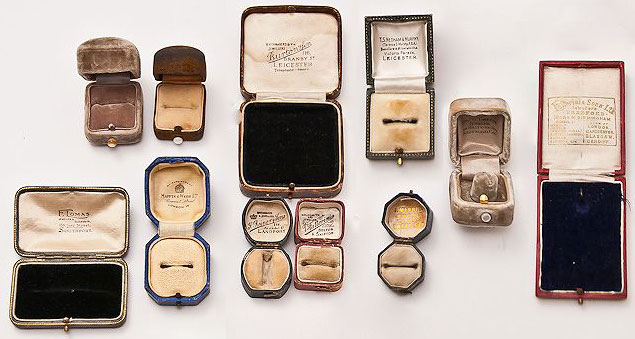 The Cult of the Blue Box
The Tiffany blue box was first introduced in 1886, to house the Tiffany Setting Engagement Ring. This box soon became as famous as the ring itself.
People would go to the Tiffany store on Fifth Avenue asking to buy the boxes, but proprietor Charles Lewis Tiffany refused to sell them for any price. He famously told The New York Sun in 1906 that he would happily give a customer one for free, as long as they selected a design to put in it.
These boxes are possibly one of the most iconic box designs in jewellery history. There is no need for a logo; even the colour itself is officially known as 'Tiffany Blue'. Tiffany boxes are as loved now as they were almost 150 years ago.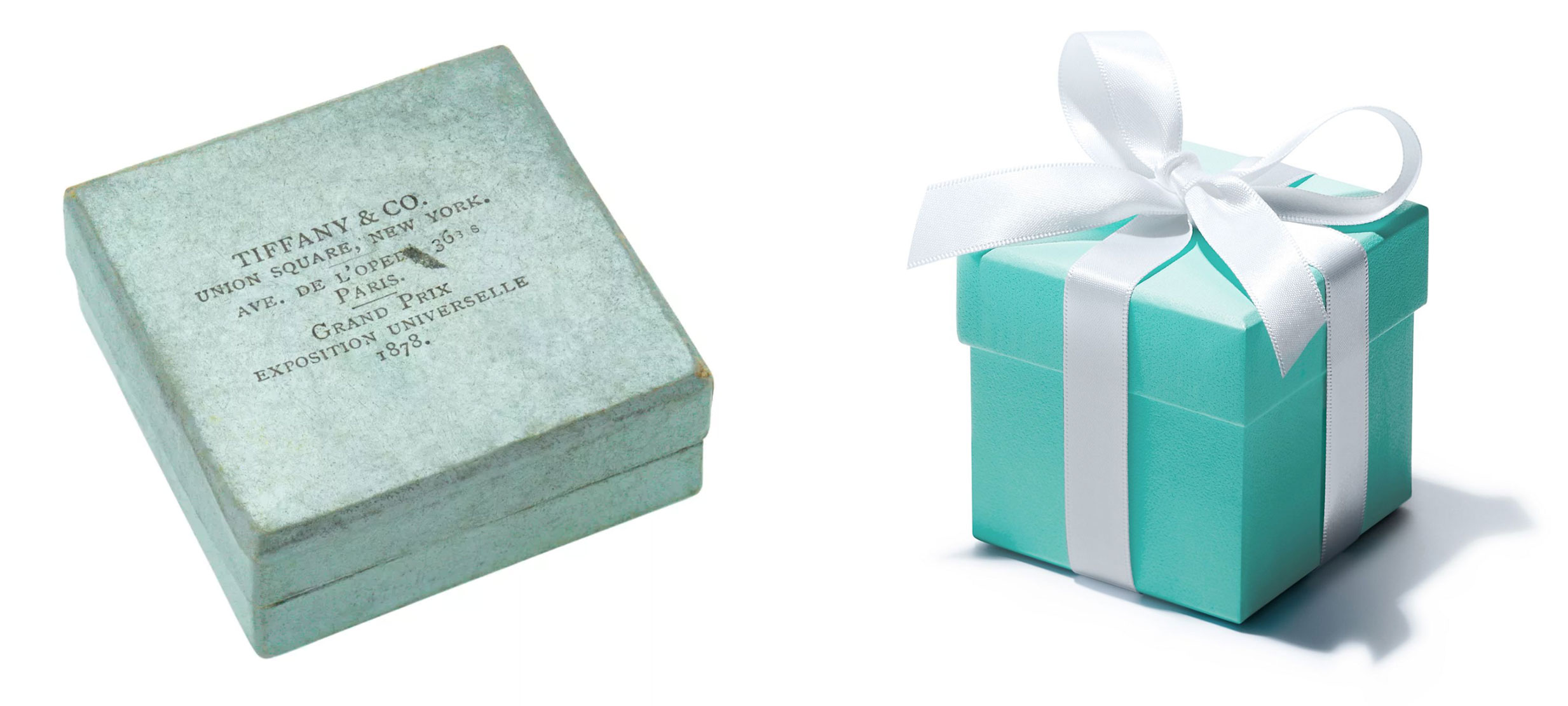 Jewellery Box Inspiration
Nowadays, we are seeing a lot of fantastically creative jewellery box designs. In the age of Instagram, jewellery boxes are a very powerful way to make that all-important impression.
Take, for example. London-based jeweller, Jessica McCormack. She compliments her pieces with some gloriously bespoke jewellery boxes. We particularly love how she has re-imagined original antique boxes, by adding newly embroidered fabrics. What an inspiring way giving a new lease of life to beautiful old boxes.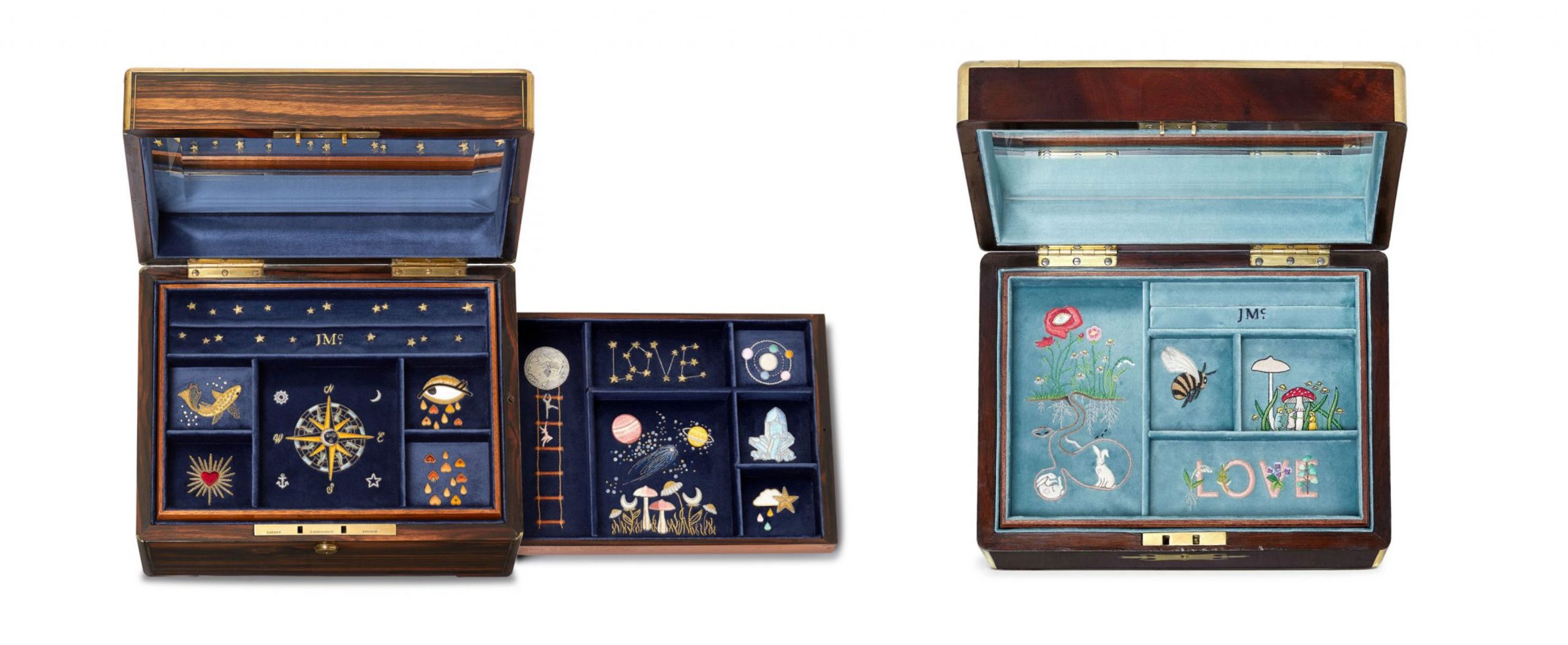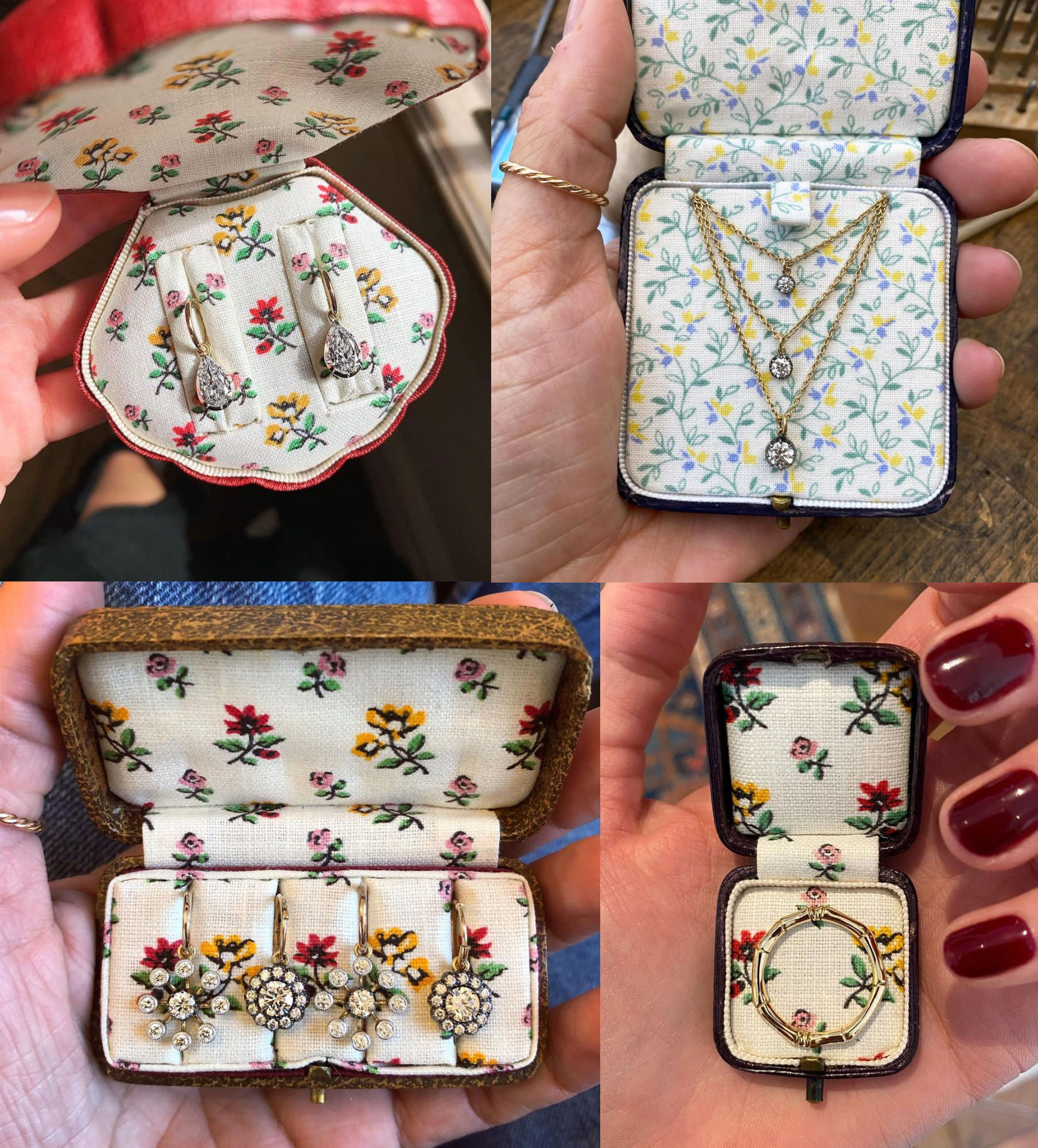 The Antique Jewellery Company Boxes
Our luxury, sustainably sourced boxes, are handmade exclusively for us in small batches.
We were lucky enough to stumble across a family firm in rural Suffolk, who have been in production for over 50 years.
Painstakingly designed by our very own co-founder, Matt, our luxury boxes are big enough to feel substantial and small enough to hide in your pocket!
We feel it is well worth going the extra yard to house that special something for a loved one.