Flower Earrings and Rings
We celebrate jewellery's long relationship with that most romantic and enduring of motifs - the flower.
Florals are amongst the most enduring motifs in jewellery. For centuries the humble flower has inspired countless tokens of love, most notably in rings, earrings, pendants and brooches.
Flowers were a particularly common motif in Georgian rings. Gemstones adorned the petals of flowers and their first letters spelt out words such as 'dearest', 'regard' and 'love'. Acrostic rings such as these were the ultimate gift between sweethearts in the Georgian and Victorian eras. At this time nothing was more romantic than sending secret messages. It was if they were their own love language.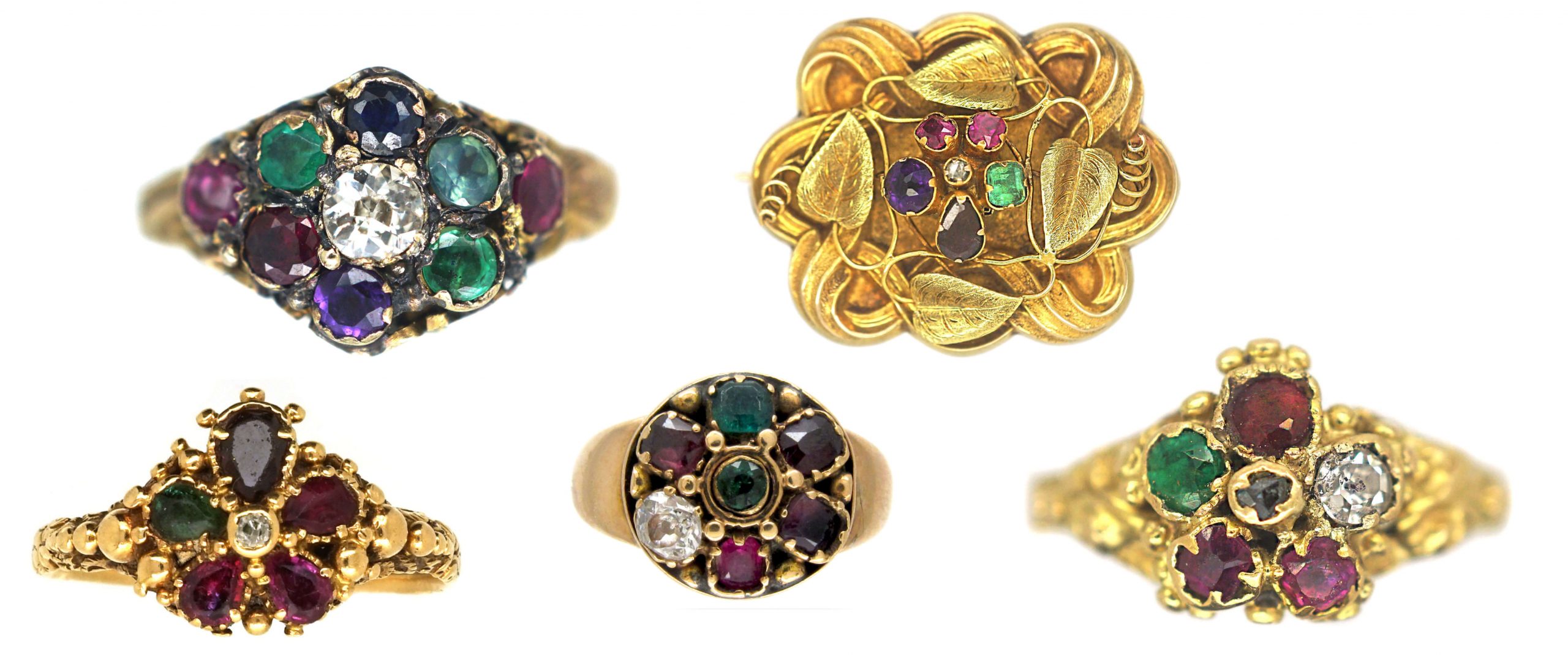 Pense à Moi
The pansy floral motif often conveyed a secret message in jewellery designs. As a pun on the French 'pense à moi' (think of me), many hearts have fluttered when receiving such romantic pieces.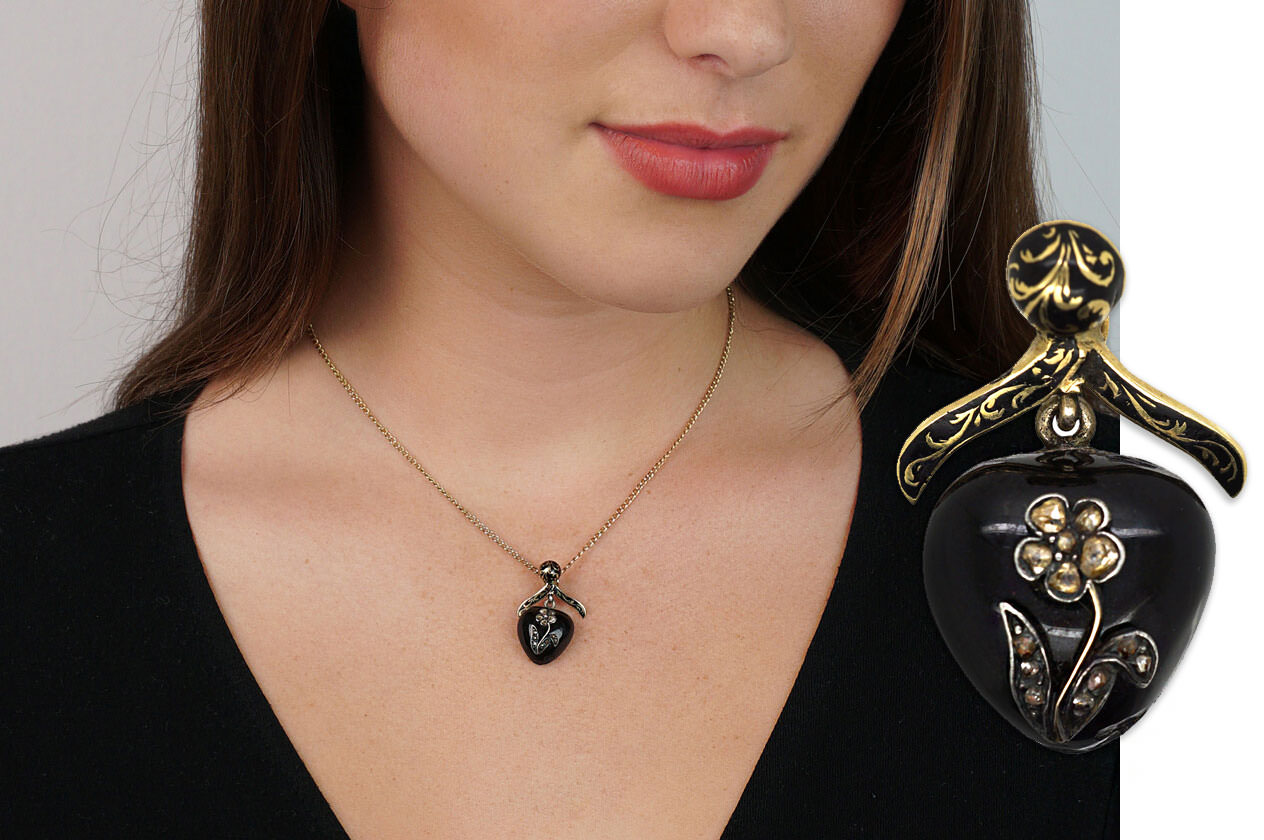 Forget Me Nots
Florals often appeared in turquoise jewellery from the Georgian and Victorian periods. The turquoise represented the colour of the "forget me not" flower – making it a poignant symbol of remembrance of true and undying love.
Daisies
Jewellery, like fashion, was a lot airier in the Edwardian era than the Victorian era. The discovery of platinum – far tougher than gold – enabled jewellers of the day to create very light and delicate pieces.
Kind Edward VII's wife, Queen Alexandra, was a huge trendsetter and her fondness for flowers led to the popularity of ethereal, floral motifs in jewellery.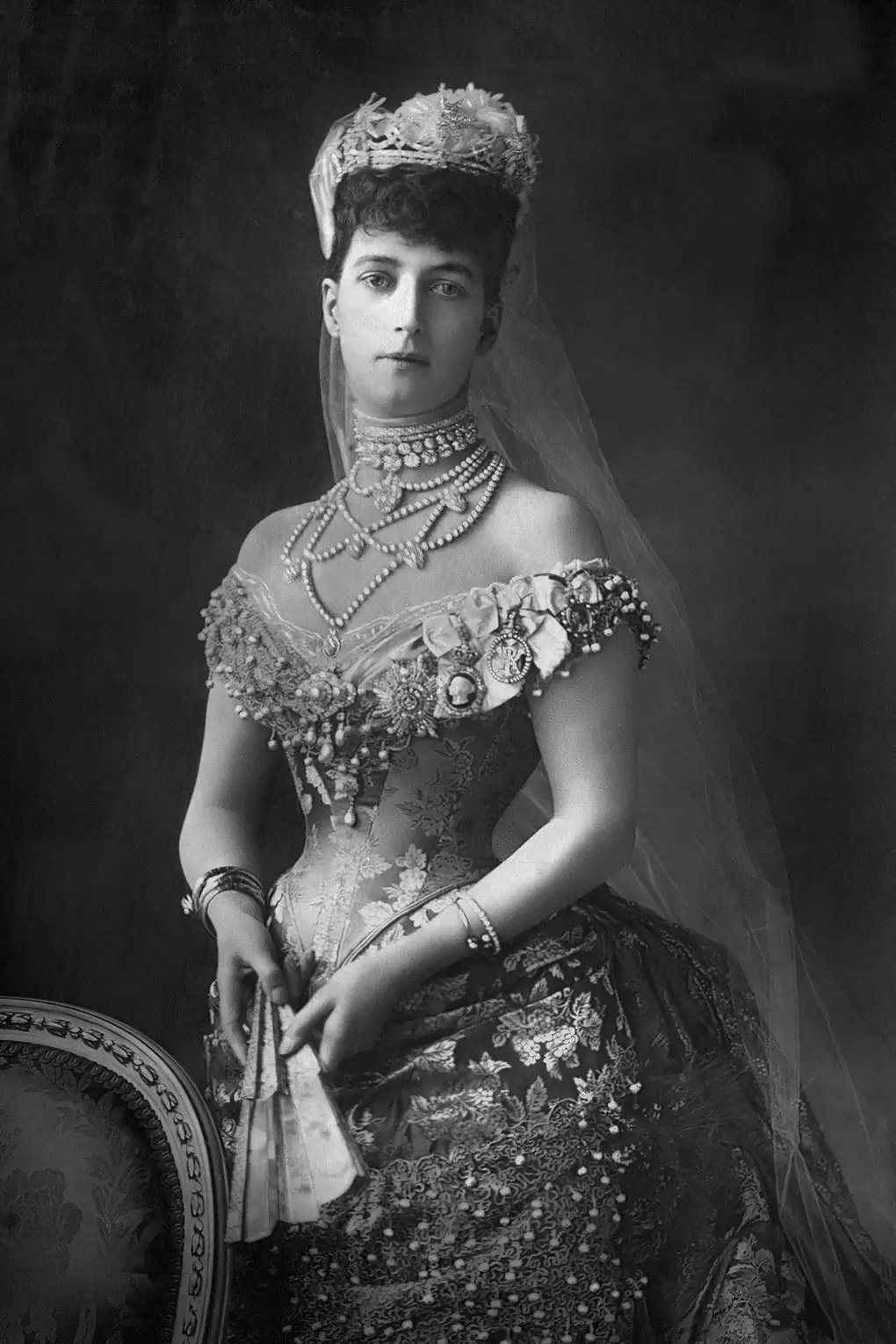 The cluster-style designs that emerged became known as daisies, because of their resemblance to the classic English wildflower with its circular white petals. Small stones would mimic petals and surround a larger central stone – often a diamond, coloured stone or pearl. Daisy clusters were hugely popular from the Edwardian era onwards, either as rings or earrings. They acted as a lovely, carefree relief from the heavier designs of late 19th century.
The naturalistic style of daisies in the Edwardian era made way for more geometric versions in the Art Deco era.
Floral jewellery lives on
In modern jewellery there are numerous examples of jewellery houses using flowers in their designs. Take for example, Van Cleef and Arpel's Alhambra collection of 1968 that incorporated a clover into its design. It soon became an iconic emblem of the house. A year later, Tiffany's launched its Paper Flowers collection to great success.
It's clear that flowers – with their timeless blend of harmony, grace and purity – will always be amongst the most popular motifs in jewellery.