Georg Jensen: Pioneering 20th Century Design
With its emphasis on collaboration and innovation, the Georg Jensen brand represents every leading design movement from the 20th century.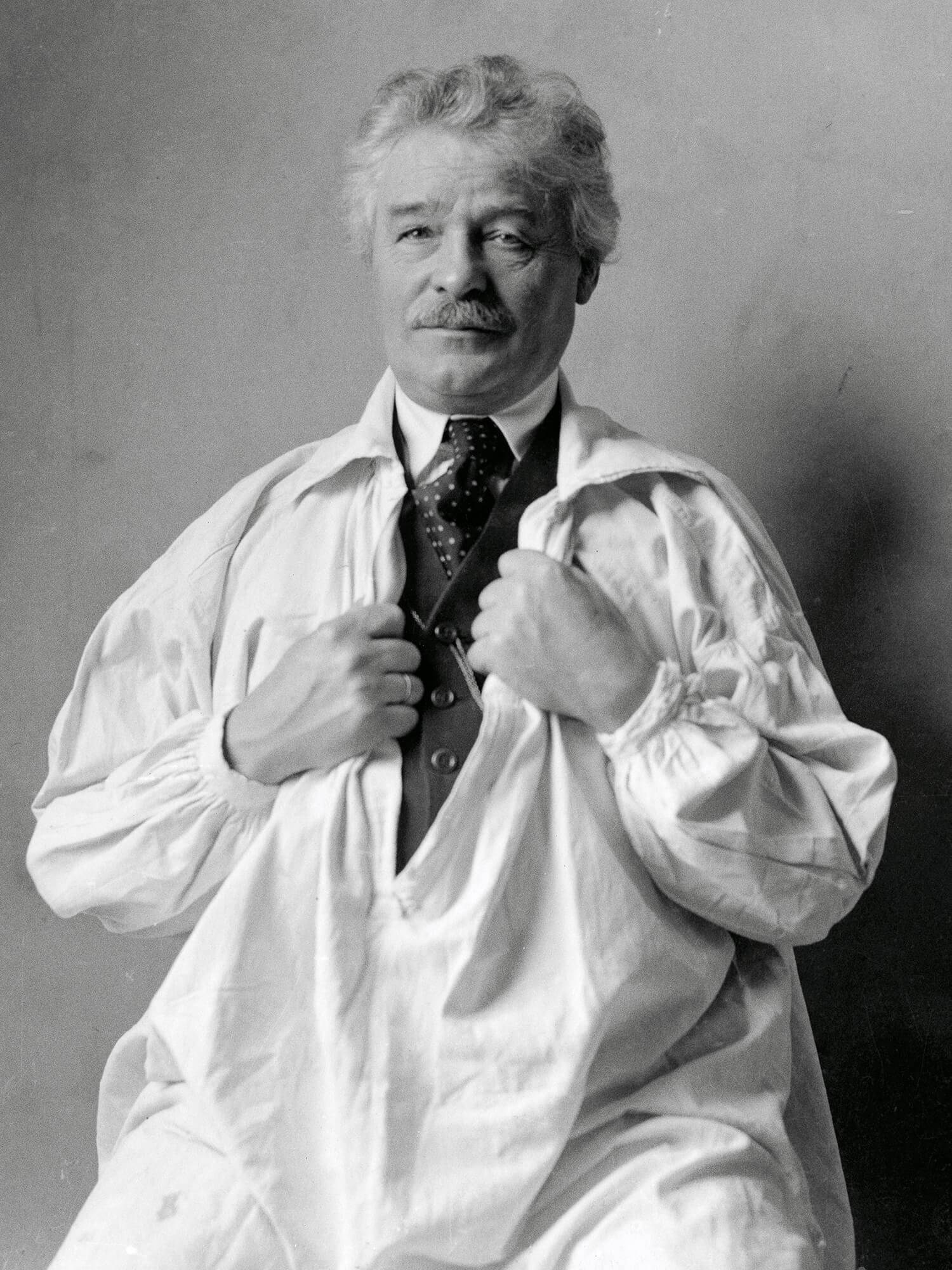 Georg Jensen was born in 1866 in the small town of Radvad, just north of Copenhagen. As a young boy, Jensen was captivated by the beauty of the nature that surrounded him and spent hours bringing it to life in rudimentary models. This childhood influence was evident throughout Georg Jensen's early designs and in his eponymous brand's designs to this day.
The artistically gifted Jensen originally trained as a sculptor at the Royal Danish Academy of Fine Arts before setting out to forge a new direction in silver design. His powerful combination of skill, artistic sensibility and innovative spirit made him one of the iconic designers of the 20th century.
Jensen established his design company, Georg Jensen, in 1904, starting out in a small shop in Copenhagen. The beauty and quality of his original Art Nouveau fine jewellery earned him rapid global expansion. His designs forged the path for what we recognise today as typical Danish style – as practical as it is elegant.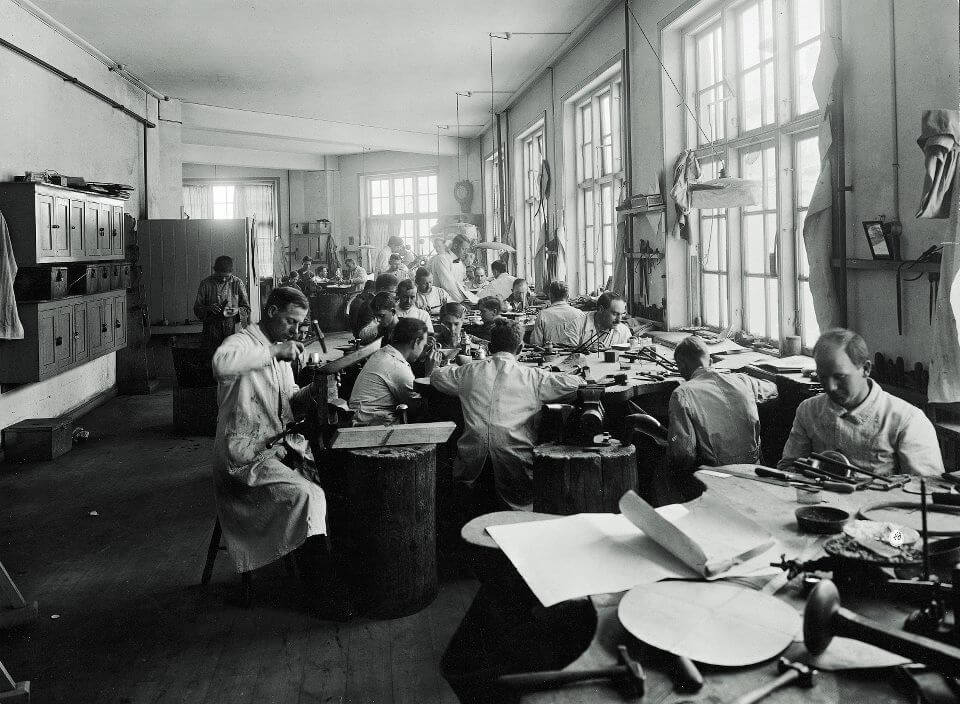 Georg Jensen's own fine jewellery was in line with the Art Nouveau movement. Intricate, fluid and inspired in great part by nature. But it is his love for artistic invention and collaboration which have kept the Georg Jensen brand at the forefront of every 20th century design movement.
Some Georg Jensen Collaborations

HARALD NEILSON was Jensen's brother-in-law and his closest colleague. His style was similar to that of Johan Rohde, favouring form and line over ornamentation.

ARNO MALINOWSKI worked at Georg Jensen between 1936 and 1965. His designs often incorporated animals such as the kneeling deer and two dolphin brooches. He also created the popular Jensen 'Kingmark' to celebrate the 70th birthday of King Christian X in 1940.

HENNING KOPPEL was widely recognised as one of the most significant and influential Scandinavian designers. His early jewellery designs were abstract and sculptural, with organic, flowing forms. From the late 40s his focus shifted almost entirely to hollowware.

NANNA DITZEL is one of Denmark's most accomplished designers and was the first woman to design for Georg Jensen. She designed beautiful, functional furniture at first, and moved on to create hollowware and silver jewellery. She started creating bold, elegant, fluid silver jewellery for Georg Jensen in 1954 with her husband, Jorgen.
Shop Vintage Georg Jensen