Snakes: A Victorian Symbol of Eternal Love
The snake motif has been around since the Ancient Greek civilisation, its symbolism evolving until its romantic heyday in the Victorian era.
Queen Victoria put snake jewellery under the fashion spotlight when her husband-to-be, Prince Albert, bought her a snake engagement ring, with an emerald (her birthstone) embedded into it. The Victorians associated the snake motif with eternal love. The first Queen to be regularly seen out and about, Victoria's style was emulated throughout the world and you can still find beautiful antique snake rings.

The motif remained popular through the Art Nouveau era that followed Queen Victoria's time – it suited perfectly the fluid lines and animal motifs of the turn of the century design. Lending themselves perfectly to jewellery by wrapping naturally around fingers, wrists and even necks, snakes remain fashionable in jewellery to this day.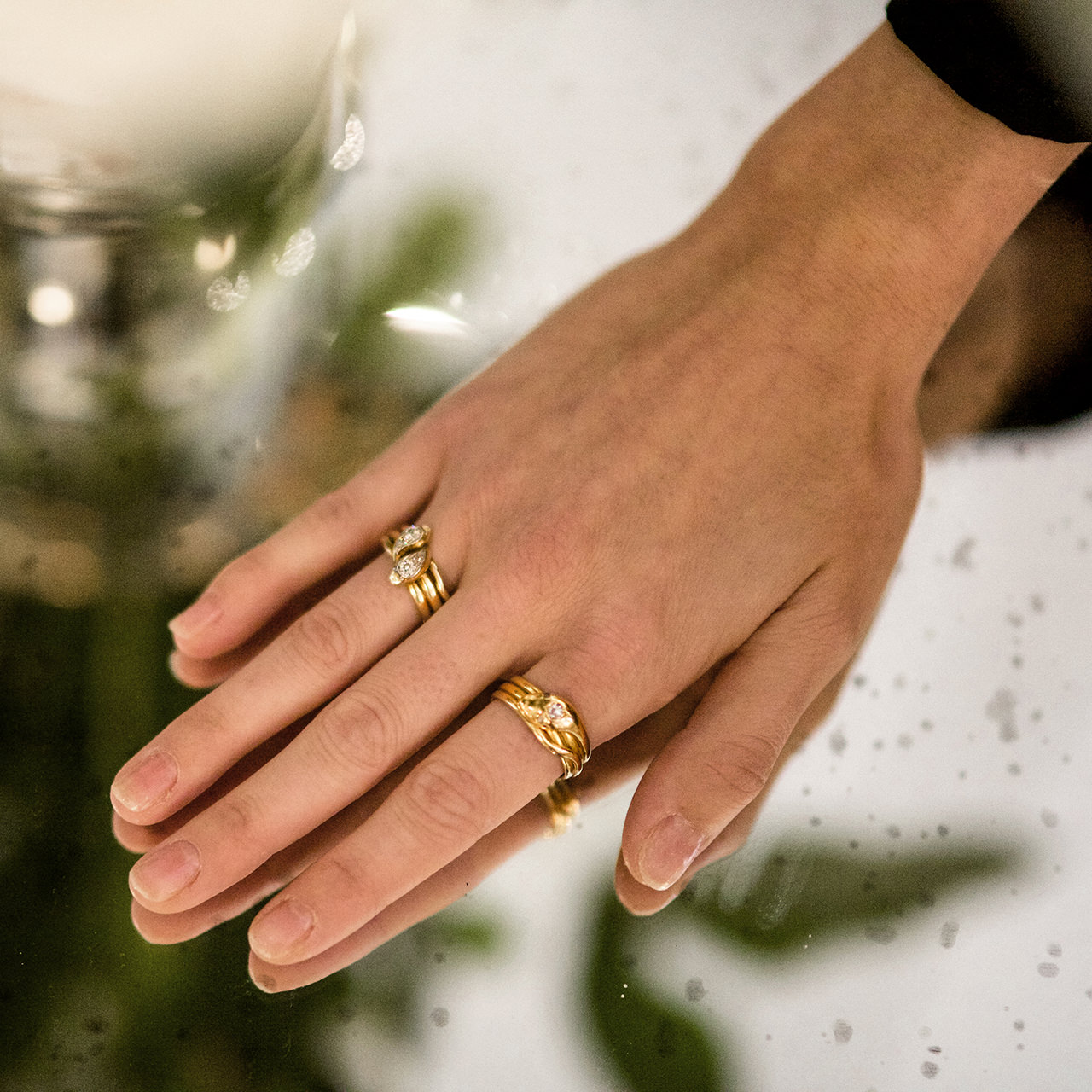 Shop Snake Rings