A Guide to Retro Jewellery
We examine the resourceful creation of bold, colourful Retro era jewellery with its patriotic motifs and functional styles.
Not much was left untouched by the Second World War. Millions of lives were lost and resources depleted. Society and the gender roles within it were dramatically changed. Women had a new, stronger position in society, having once again fulfilled the roles traditionally held by men before they were sent to war. Fashions reflected these changes. The light, loose frivolity of the Art Deco era was replaced by tailoring. Modest, practical clothes clothes were designed to highlight a slim waist and enhance femininity. The heavier styles in women's fashion required strong jewellery to match.

By the 1940s many magazines were in colour and the bright, bold and fun styles of women's jewellery jumped from their pages – a much needed morale booster in the austere decade around WWII.
Materials
Expensive materials, such as gold and precious gemstones, were in short supply – as was skilled labour. Synthetic gemstones were often used where large stones and colour were needed, as were semi-precious stones such as citrine, amethyst, aquamarine, peridot, tourmaline and topaz. Diamond, sapphire and ruby were typically used in pavé and invisible settings to make the most of the tiny stones available. Semi-precious stones were often set together without diamonds. Costume jewellery became popular.

Plastic, glass, wood, enamel and synthetic stones were typical 1940s materials, used to create the colourful, eye-catching designs of the era. Silver and enamel allowed for bold, bright designs that were economical to make. Palladium was a substitute for the platinum being used in the war effort.
Gold was very much the metal of the era, but had to be used sparingly as supply was limited, as were disposable incomes. Materials such as vermeil used a durable layer of gold on top of cheaper metals such as silver or brass. Styles such as thick 'snake chains' made the most of gold, giving jewellery a chunky appearance where in reality they didn't require much gold.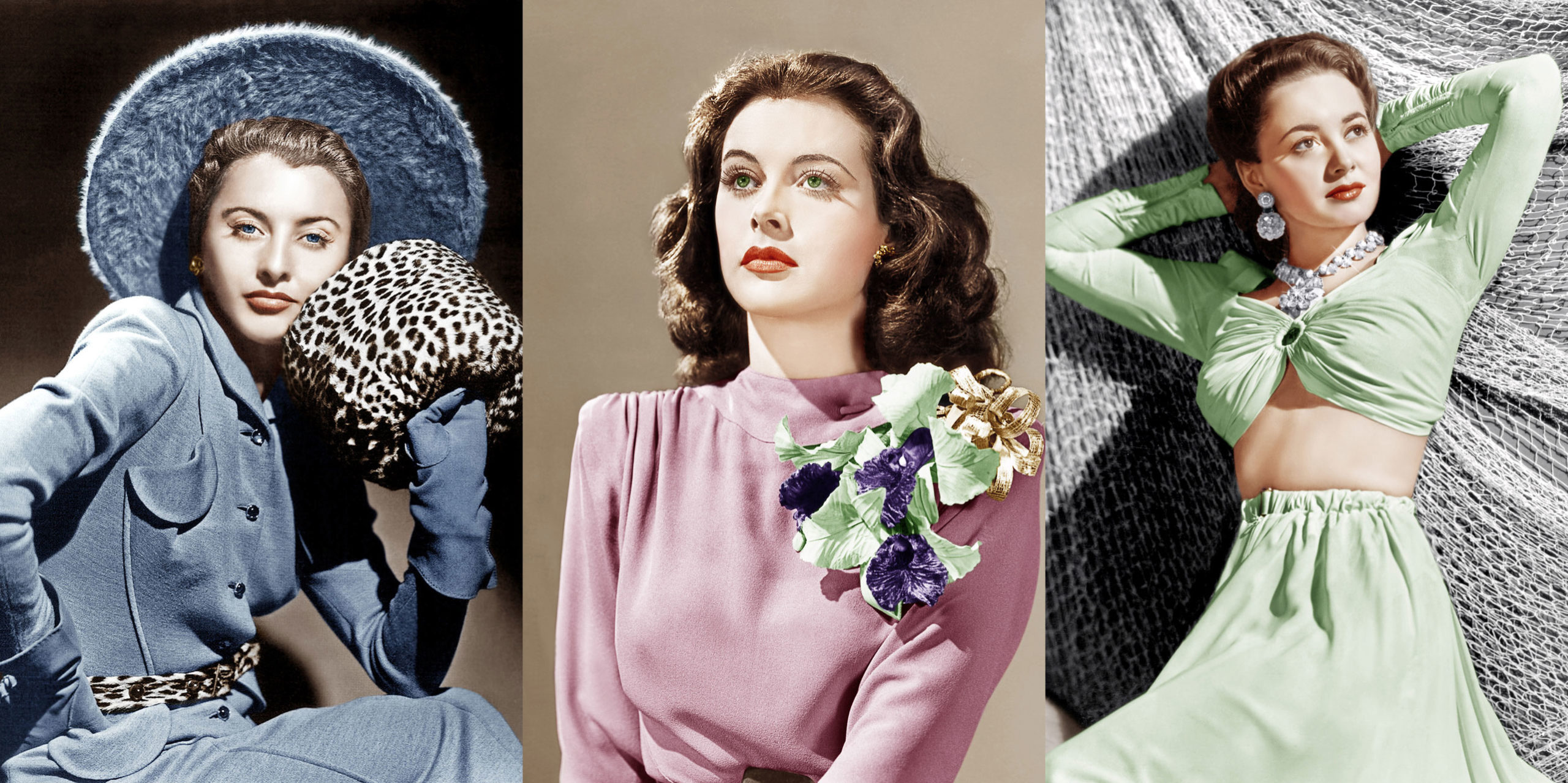 Themes & Motifs
As one would imagine, patriotic motifs such as national colours and symbols, or 'good luck swallows', were popular in wartime period. Cartier's famous 1942 "Bird in a Cage" was display in their Rue de la Paix shop window – a subtle gesture of defiance of the occupying German Forces. To celebrate the Liberation, Cartier replaced the piece with a "Bird at the Door of its Cage". During the war, Boucheron created miniature French landscapes and figural brooches in regional costumes. Mellerio made soldier brooches, weapons and armoured cars and Mauboussin specialized in airplanes and created a Liberation "Jeep" brooch.

Sentimentality extended to lockets and love tokens. Animals, bows and flowers remained popular motifs in keeping with the desire for the bold and beautiful.
In addition to Cartier's famous caged birds, birds in general were a specialty of many fine jewellers at this time. Spectacular, realistic birds were created by Mauboussin, Van Cleef & Arpels, Cartier, Mellerio, and Sterlé using gemstones and enamel). Jewelled jungle cats were another hugely popular wildlife theme. Cartier's iconic panther took several forms and famous and aristocratic women wore specially made, feline creations.

Van Cleef & Arpels' highly detailed "Ballerina" clip, pavéd in gemstones, was widely replicated. Soon gypsies and other figures in bright, gem-set costumes were being created.

Convertible jewellery was a popular genre and made the most of the scarce resources. Necklaces converted into a bracelet with matching earrings, for example. One of Chaumet's signature pieces was an epaulet that either turned into a bandeau or could be separated into several clips. The versatile clip brooch was still very much in fashion. Worn as one brooch or in pairs, these clips were often designed to attach to a bracelet, necklace or hair clip.
In the 1940s, 'movement' offered a new dimension to jewellery of the era. Clever effects such as trembling petals and vibrating butterfly wings brought bejewelled creations to life.
While the multi-piece parures of the past were no longer in vogue, it was fashionable to wear two or three pieces of jewellery that matched or contained the same theme.
Innovation
Mounting and setting engineering was perfected in the Retro era, creating a remarkable lightness. Van Cleef & Arpels' invisible setting was a hallmark of the mid 1930s. It showed off the meticulous creation of the lattice that holds the stones, which is only visible from the reverse of the piece. Each stone had to be precisely cut to fit into place.
Jewellery styles to look out for
RINGS were big and bold. Bombé (or boule) rings were pavéd with coloured gemstones. Huge citrines and aquamarines were fashionable. Brightly coloured gemstones were everywhere.

EARRINGS, adorned with bright gemstones, were worn clipped to and close to the ear. They came in a myriad of designs echoing the motifs of the era. Large, individual step-cut gemstone ear clips were fashionable.

Similarly, BROOCHES were designed using the techniques and motifs of the era. Fabric motifs (ribbons, lace, bows) were created from gold and set with coloured gemstones. Realistic animals and flowers were brought to life through movement and colour. Figurines, such as the Van Cleef & Arpels Ballerina brooch, were extremely popular right into the 1950s.
BRACELETS were bold and chunky. Generally fashioned from gold, chains, cuffs and charm bracelets were all popular, dotted with gemstones and adorned with charms and old stickpins.
NECKLACES, again, were bulky and worn at the base of the neck. Bib necklaces created from mosaic-like gold or enamelled plaques or coloured gemstones also became fashionable.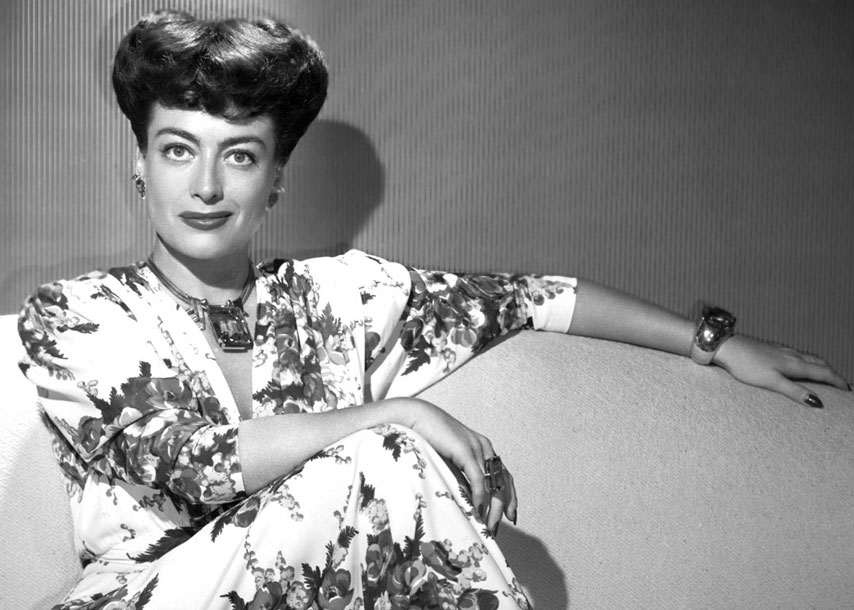 Shop Retro Jewellery