Style Icon: Princess Alexandra of Denmark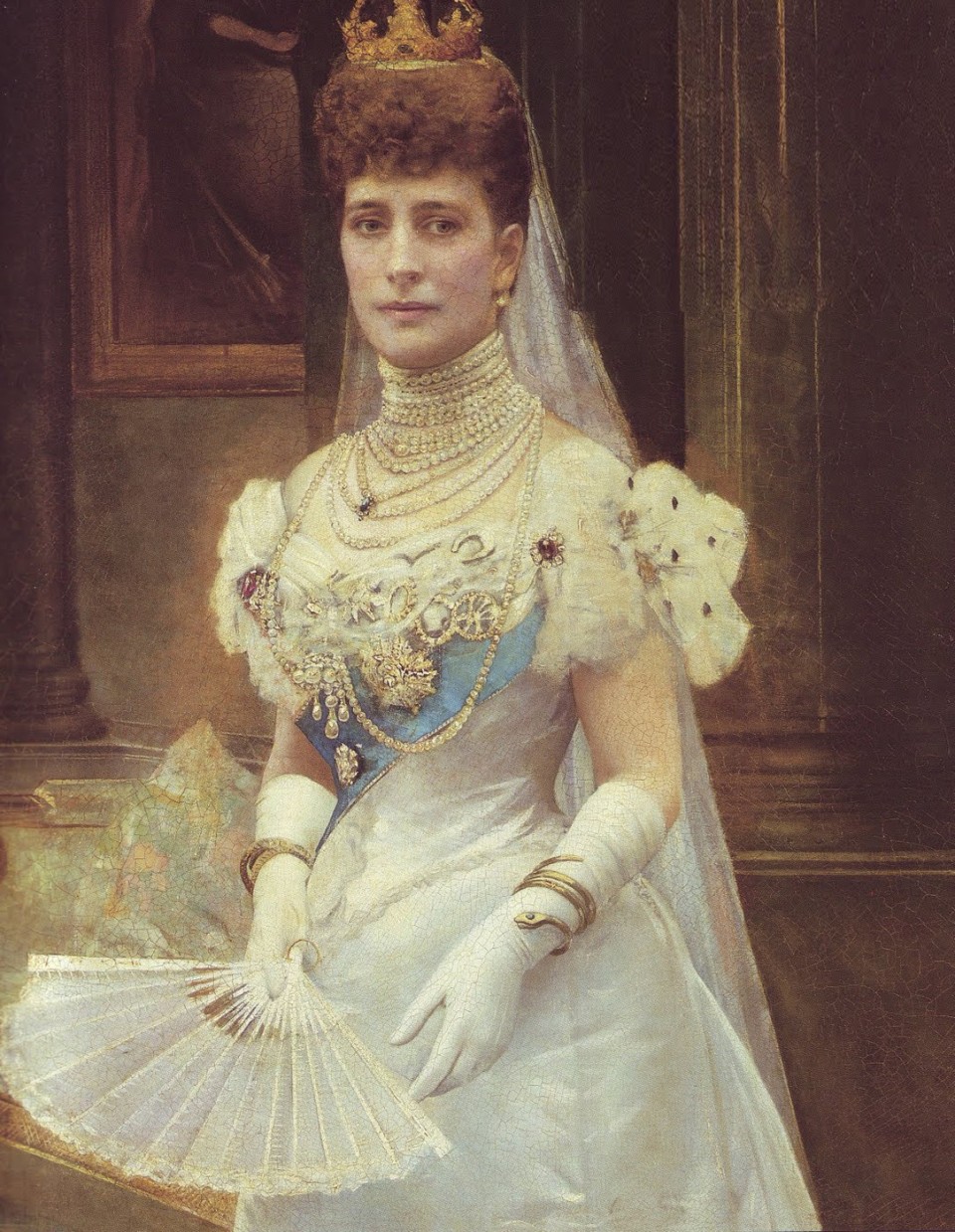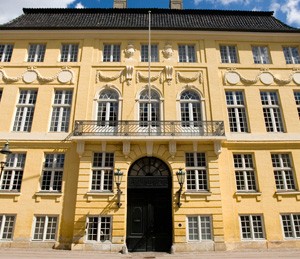 Born HRH Princess Alexandra Caroline Marie Charlotte Louise Julia of Schleswig-Holstein-Sonderburg-Gluecksburg in Copenhagen on December 1, 1844, Alexandra was brought up in modest circumstances, far removed from the glamorous trappings that she would later become accustomed to. Living off her father, Prince Christian of Denmark's modest army salary, 'Alix' and her younger sister Dagmar (future Tsarina of Russia) dressed plainly, sewed their own dresses and waited at tables. They shared a small, drafty attic room in the Yellow Palace, the understated 18th-century town house in Central Copenhagen, and were taught music and dance by their mother. Hans Christian Andersen would occasionally be invited to read them bedtime stories.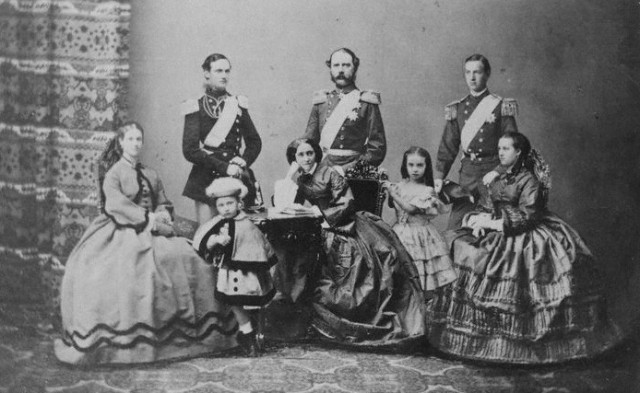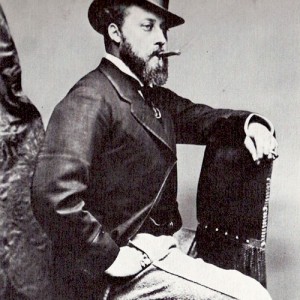 In England…
Following her Husband's death, Queen Victoria was eager to find a "pretty, quiet, clever and sensible" princess for her overindulgent son, Albert Edward, the Prince of Wales. Aged 21, 'Bertie' had built a reputation as a Cad and she was keen to find a suitable match to curb his wild habits.
Following unsuccessful attempts to persuade German princesses to marry her frivolous son, Queen Victoria reluctantly looked to the Danish Royal family for a potential match. She received a photograph of Alix from her daughter Vicky who declared:
I have seen several people who have seen her of late and who give such accounts of her beauty, her charms, her amiability, her frank natural manner and many excellent qualities.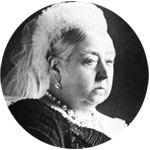 Eventually Queen Victoria consented and they settled on her as "the only one to be chosen".
The Proposal
A meeting between the young couple was staged in Germany. Alix believed their match was coincidental (despite being told to wear her best dress). After a last affair (made public, with Nelly Clifden), Bertie was ready to leave his playboy past and propose to Alix. On 9 September 1862 he asked Alexandra to marry him at the Royal Palace of Laeken, the home of his great-uncle, King Leopold I of Belgium.
I frankly avow to you that I did not think it possible to love a person as I do her.
Her arrival to London was hotly anticipated. Celebrated poet and playwright Robert Browning predicted Londoners' reaction to the arrival of the Princess from Denmark:
Everybody is crazy – literally – about the entry next Saturday of the Princess… the crowd will be enormous.
Massive crowds lined the London streets to welcome the young Princess. Around 80,000 greeted the Royal yacht in Gravesend, which had carried her from Denmark.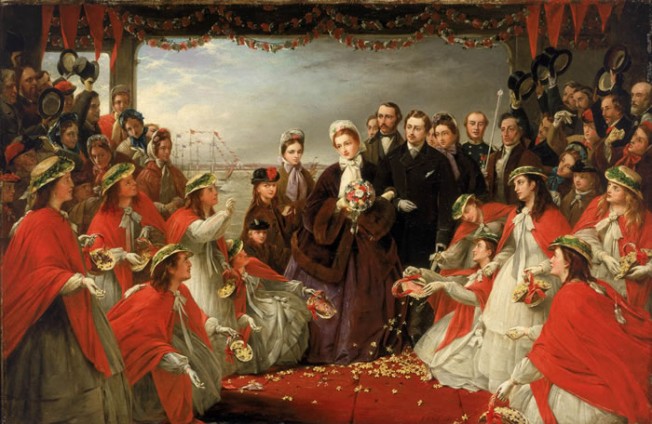 Londoners swarmed to witness the arrival of the most beautiful Princess in the world. To mark the Princess's arrival Alfred Lord Tennyson, the Poet Laureate, wrote 'A Welcome To Alexandra';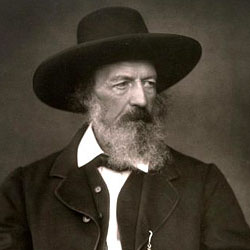 …Welcome her, thunders of fort and of fleet!
Welcome her, thundering cheer of the street!
Welcome her, all things youthful and sweet,
Scatter the blossom under her feet!
Break, happy land, into earlier flowers!
Make music, O bird, in the new-budded bowers!
….
Blissful bride of a blissful heir,
Bride of the heir of the kings of the sea–
O joy to the people and joy to the throne,
Come to us, love us, and make us your own.
The wedding would take place at Windsor Castle and amongst the throng a young Winston Churchill, then a schoolboy at neighbouring Eton College, cheered on the sidelines.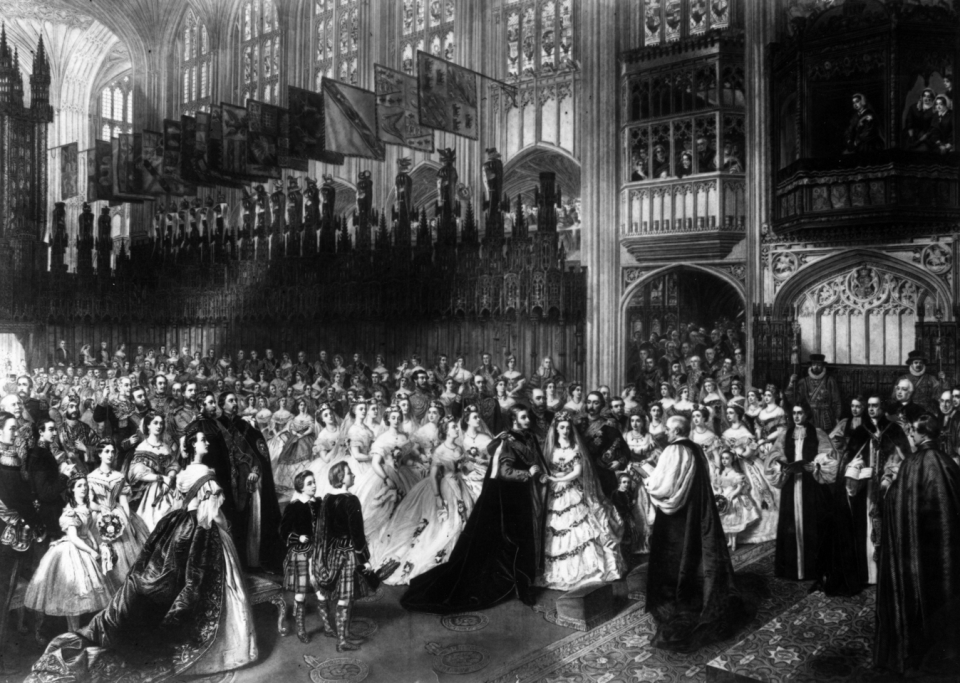 Bertie plays on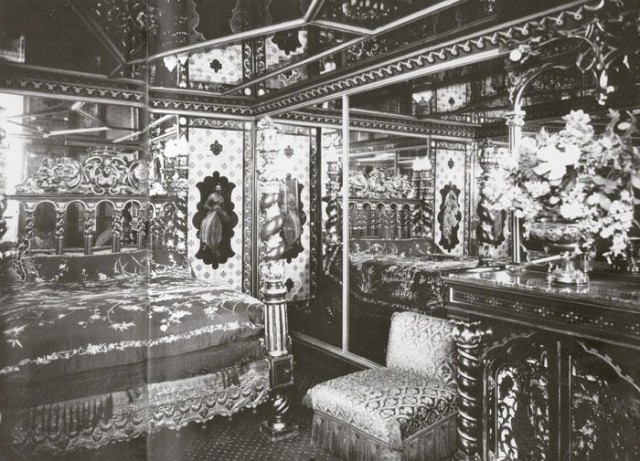 Alix's serene and glittering exterior masked a turbulent private life. Despite her unrivalled beauty she would never stem the voracious appetite of 'Edward the Caresser'. According to Nigel Cawthorne in Sex Lives Of The Kings And Queens Of England, "Repressions, restraint and self-denial were beyond him and he could return to the way of life he enjoyed." He frequented Paris brothels and had a string of Mistresses including high profile actresses. Alexandra was under no illusions about her beloved:
If he were a cowboy I should love him just the same and marry no one else.
Queen Victoria was equally aware of the challenge her son presented, writing:
I often think her lot is not an easy one, but she is fond of Bertie, though not blind.
During their first five years of marriage Alix had five children and subsequently developed rheumatic fever. Her husband had to be persuaded to attend her bedside. He resented having to deviate from frivolities to nurse his sick wife and continued to neglect her during recurring bouts of illness. Despite this, Alix endured her husband's misgivings with elegance and composure. Her husband's neglect and indifference was buffered by the nation's affection for their queen.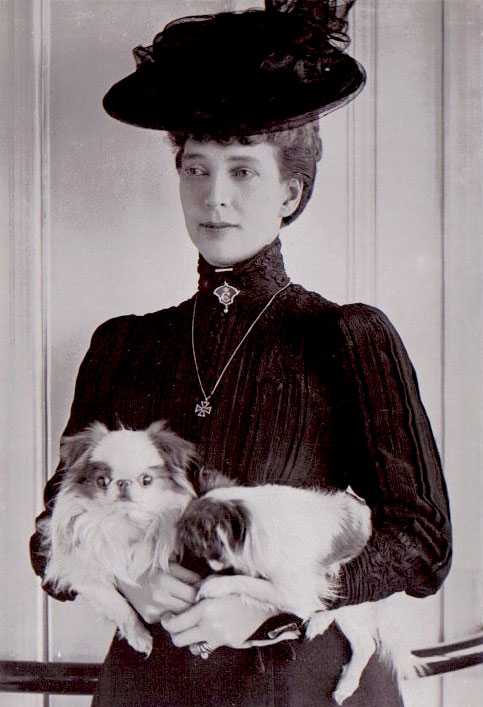 Sweetness and light
Alix was immensely likeable, an altruistic Philanthropist who was always concerned for others.
She was a loving mother, happiest when looking after her children. She delighted in dancing, hunting and skating – outdoor activities she enjoyed despite Queen Victoria's criticism of them as being ungainly. She travelled extensively visiting Greece, Austria, Egypt and the Crimea and was honoured to have dinner with the Sultan of the Ottoman Empire.
Alix was notoriously late for social engagements but was forgiven the moment she flashed her winning smile; "Alexandra was infuriatingly unpunctual, sweeping into a room where everyone had been waiting for ages, crying 'Oh, am I late?' and disarming everyone with her beautiful smile," says historian Juliet Nicolson.
Alix and Fashion
Alexandra's fashion disciples admired her radical style which drew much attention from the media. After wearing high-necked pearl chokers – to cover up a small, childhood scar – Queen Alexandra started a trend that society ladies followed for 50 years.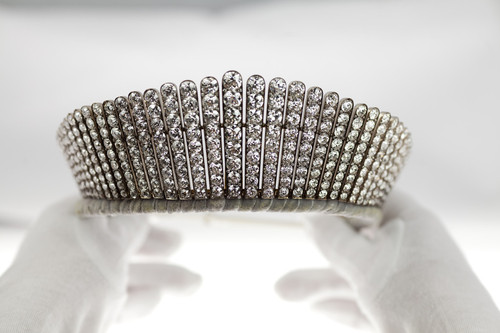 Following Edward's accession to the throne in 1901 the sobriety of the Victorian era was soon forgotten. The ornate, heavy designs of the Victorian era were replaced with lighter and brighter styles as the Western world flourished. Jewellery reflected this optimism as people increasingly enjoyed trips to the theatre, opera and began to travel. Alix indulged in the regalia that came with her Royal status. She looked fabulous in the fashionable tight-laced corsets and bustled trains of the 1870s and 1880s. She covered herself with lace and was constantly encrusted in jewels. She was particularly fond of dazzling tiaras that reflected her rank and became her signature style. The tiara soon became a favourite piece of jewellery for America's royalty– wealthy industrialists– to copy. They were fitted with loops and clips so feathers could spurt from behind diamond encrusted temples like extravagant fireworks; the epitome of a Dazzling Age of prosperity.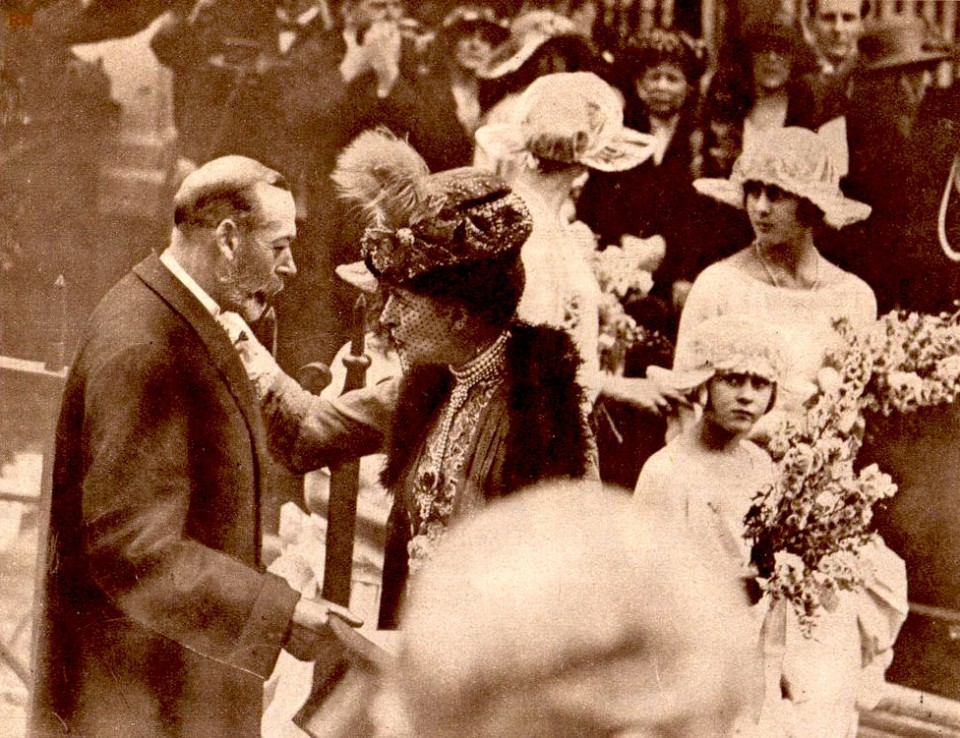 In 1910 on her husband's death Alix became Queen Mother. Her son George V acceded the throne.
Alix is remembered for her dazzling style and unfaltering composure.
Get Princess Alexandra's Look