The AJC Guide to Emeralds
With their intense, green hue and eye-catching beauty, emeralds have always been highly sought after and widely used in fine jewellery.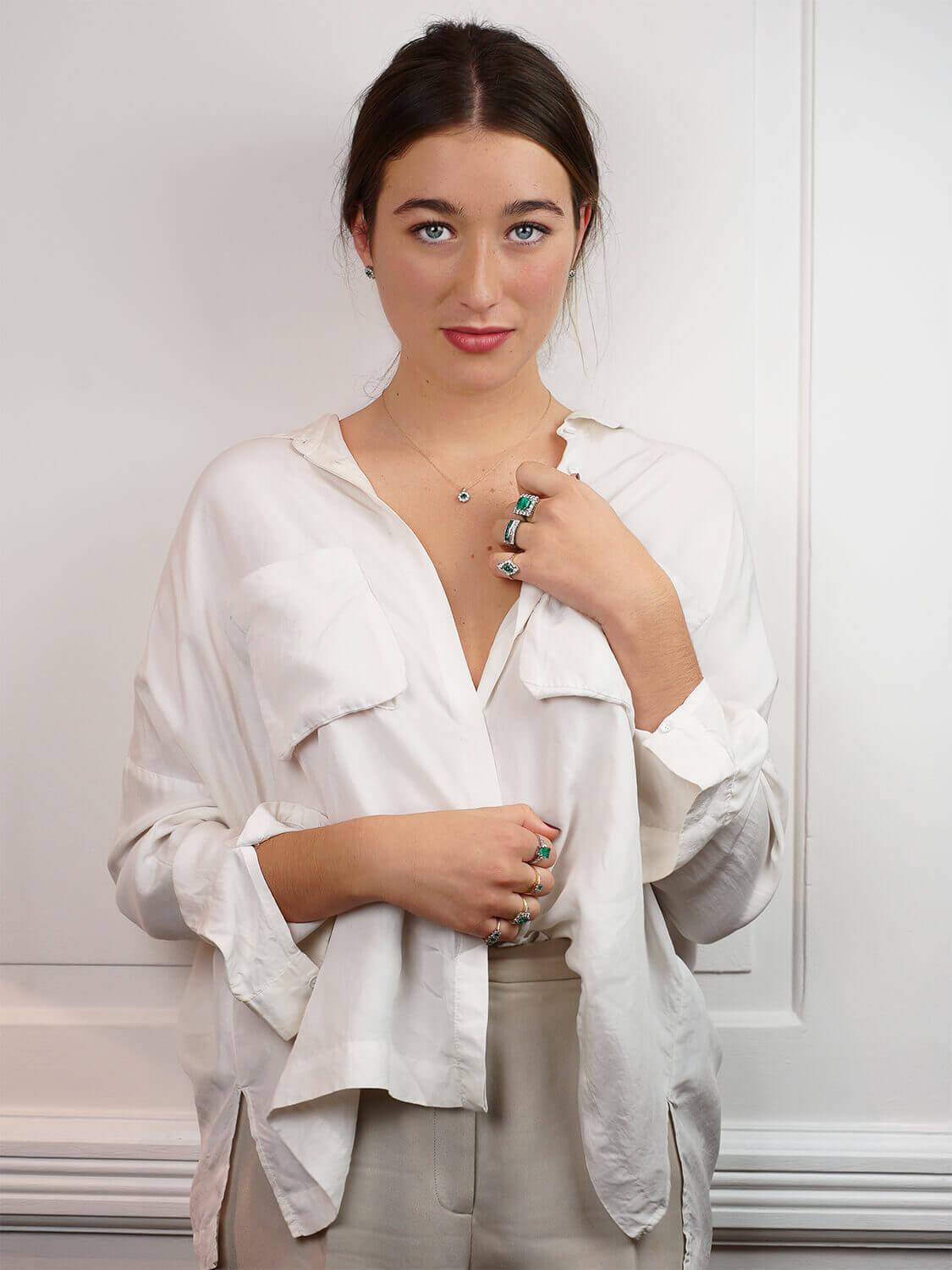 Provenance
Typically, emeralds are from Columbia, India and Zimbabwe. Columbia accounts for 70-90% of the world's emeralds.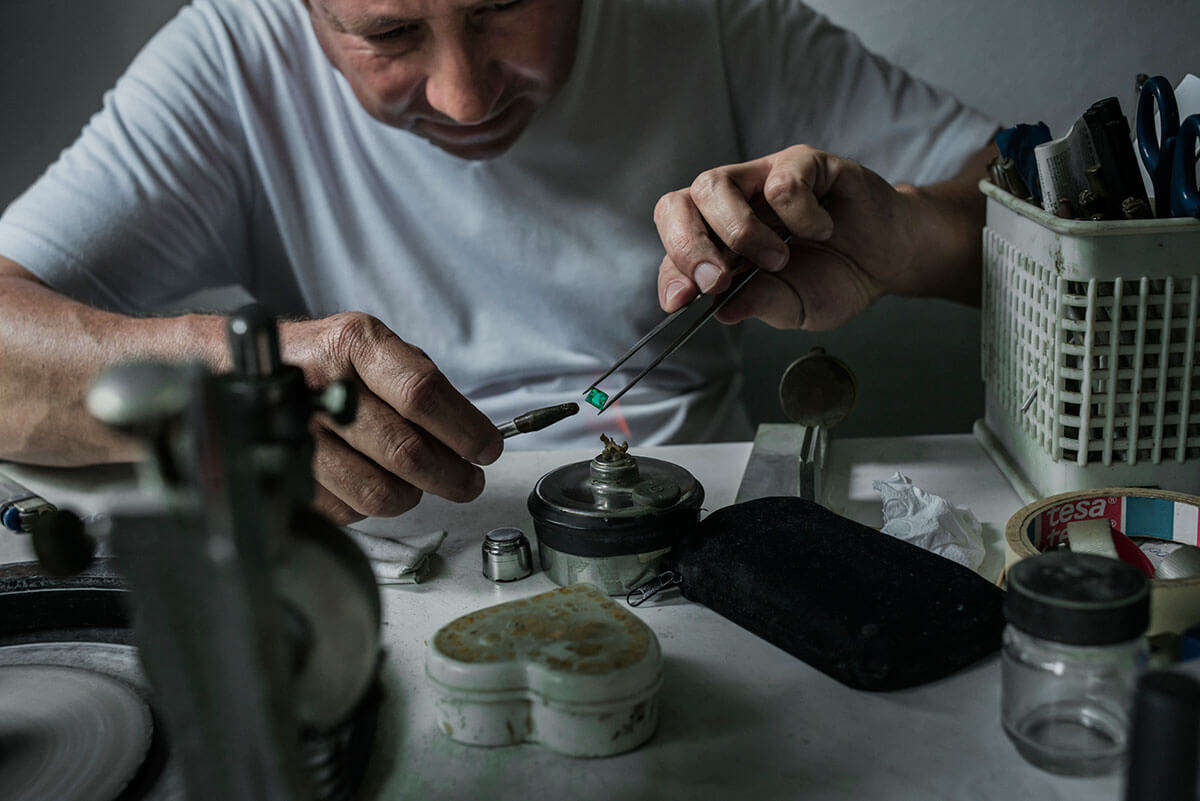 Symbolism
It has long been a tradition to give emeralds on 20th and 35th wedding anniversaries. They are also the birthstone for May. Emeralds are a popular alternative to diamonds in engagement rings.

Clarity & Strength
Emeralds have a good hardness – around 7.5/10 – but their structure can be more prone to inclusions (internal fissures) than other popular gemstones. If these cracks reach the surface, the stones become vulnerable to damage, so they need to be treated with care.

While it's best to leave your emeralds at home if you're going in for vigorous activities such as gardening or sports, jewellers have devised ways to protect these beautiful gemstones. The Emerald Cut – a rectangular step cut with its corners cut off – was created to protect the stones. For added protection, emeralds are often surrounded by diamonds, which act like little miniature bodyguards with their extremely hard structure.


Unlike diamonds which are graded using a loupe, the clarity of an emerald is assessed by the naked eye. The fewer inclusions, the greater the clarity and the more valuable the stone.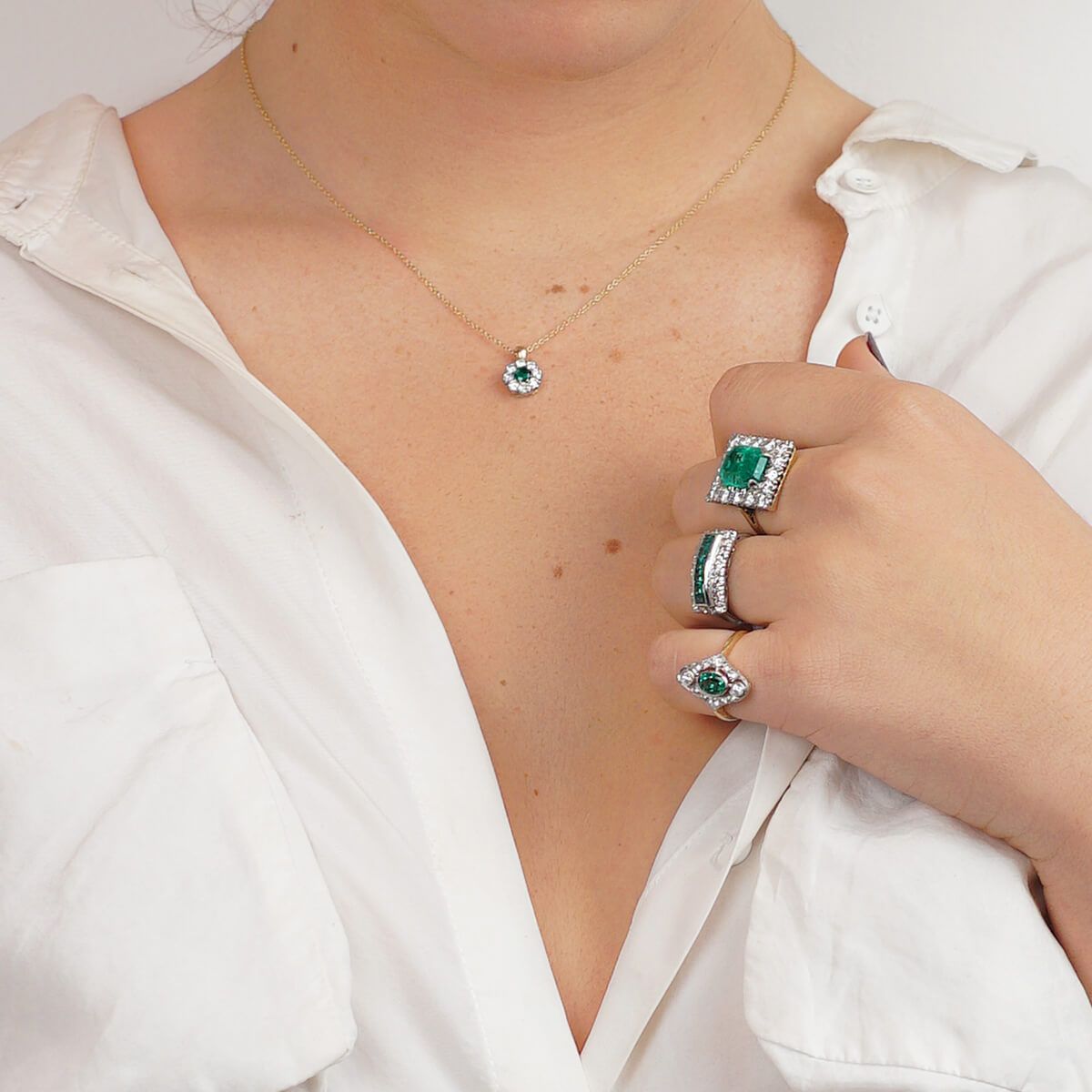 Colour
It is always worth looking at an emerald in person as they appear more vibrant to the naked eye than in a photograph.

As a general rule, the more intense the green, the more valuable the emerald. But here's the technical stuff:

Alongside the necessary green, yellow and blue are the typical secondary hues found in emeralds
By definition, an emerald has to be medium to dark in tone
Paler emeralds are known by the species name: 'green beryl'
On a scale where 0% is colourless and 100% is black opaque, the finest emeralds are considered to be around 75%

The sum of all this is that eye-clean stones of a vivid primary green hue, with up to 15% of any secondary hue or combination (either blue or yellow) of a medium-dark tone, command the highest prices.

How to Clean
Emeralds need a bit of extra TLC when it comes to cleaning them. Never ever put them in jewellery cleaner liquid or any solvents (avoid wearing emeralds while doing household cleaning, for the same reason)! Many emeralds are treated with oil and solvents will strip this away. Soak in mild, soapy water then polish with a soft toothbrush. Dry the clean stone with a soft cotton cloth.

Iconic emerald-lovers
Elizabeth Taylor acquired some legendary emeralds from Richard Burton.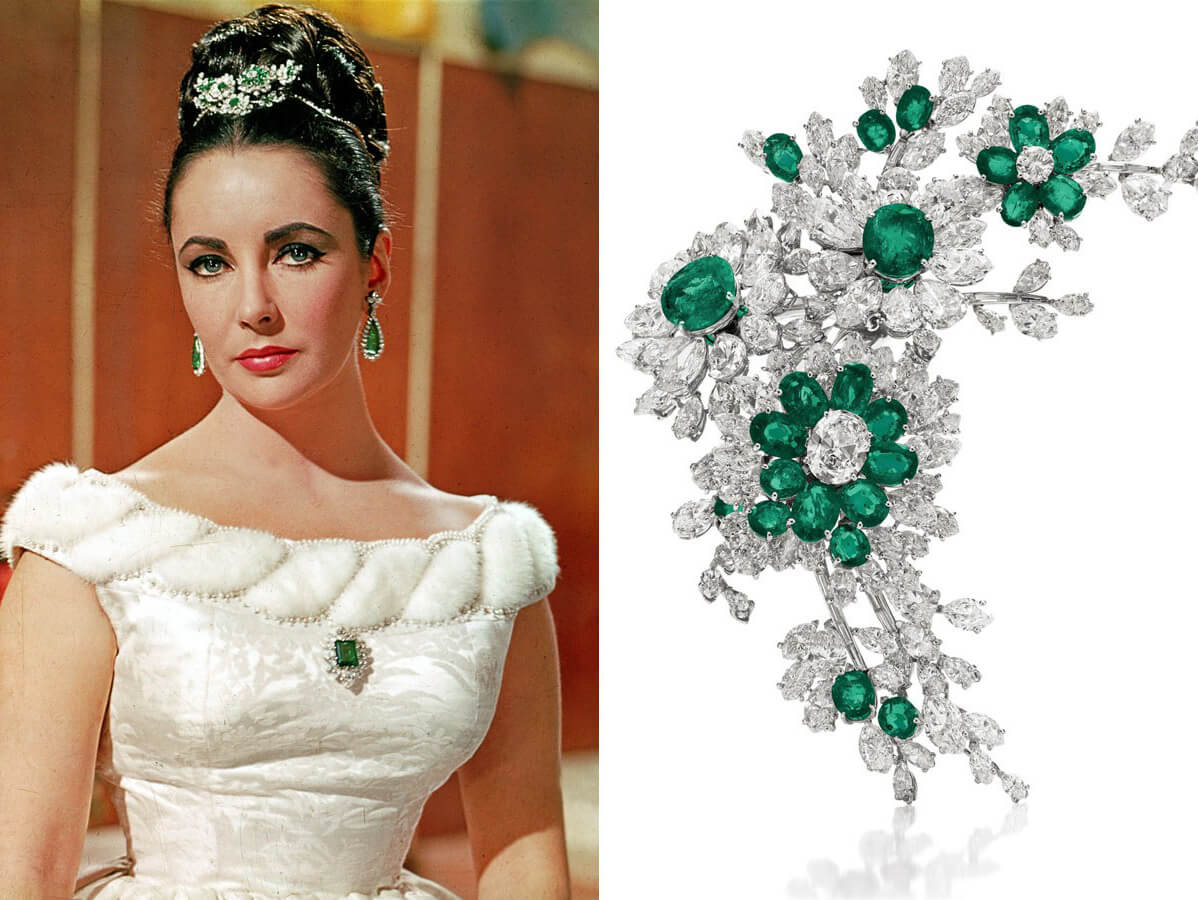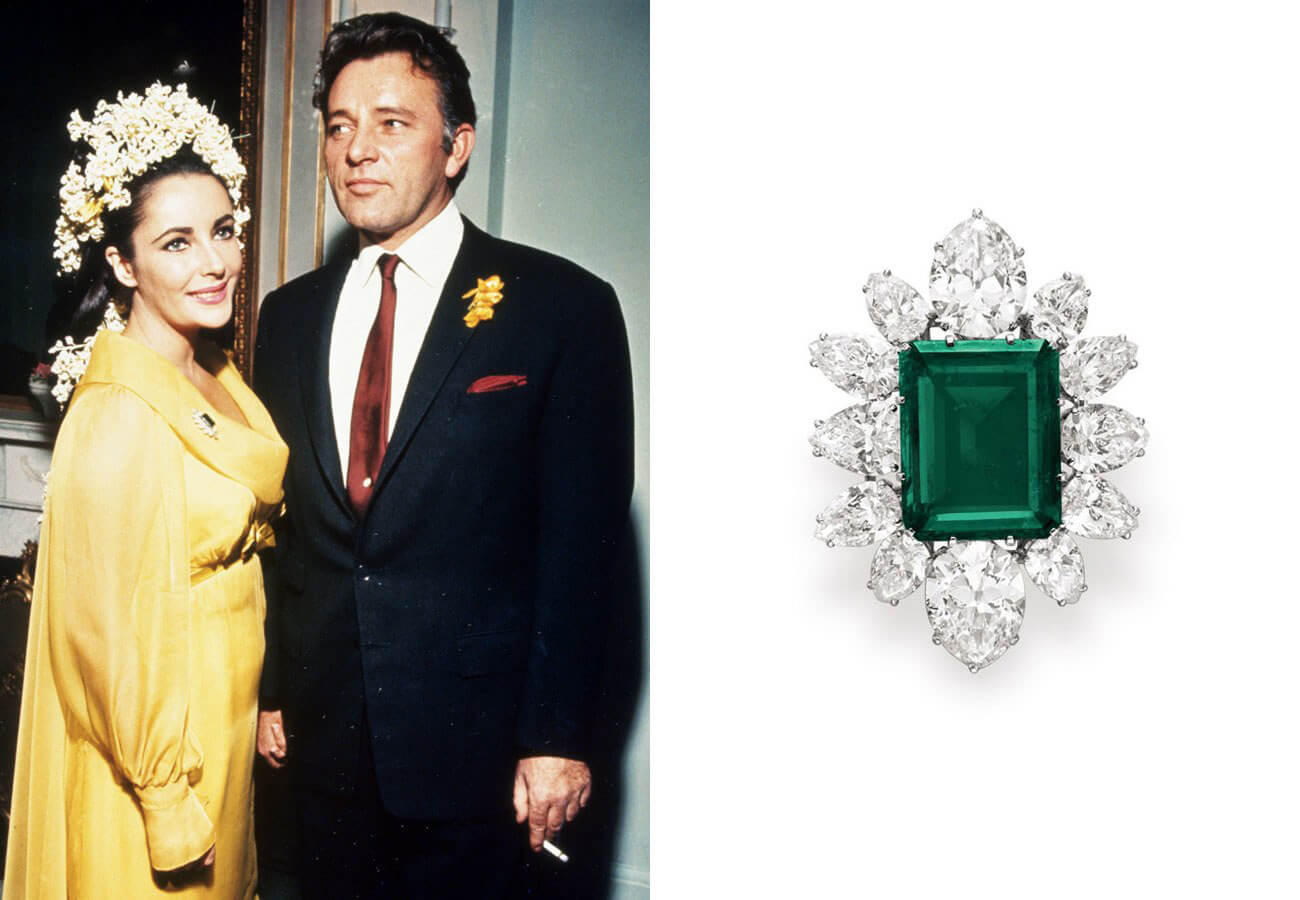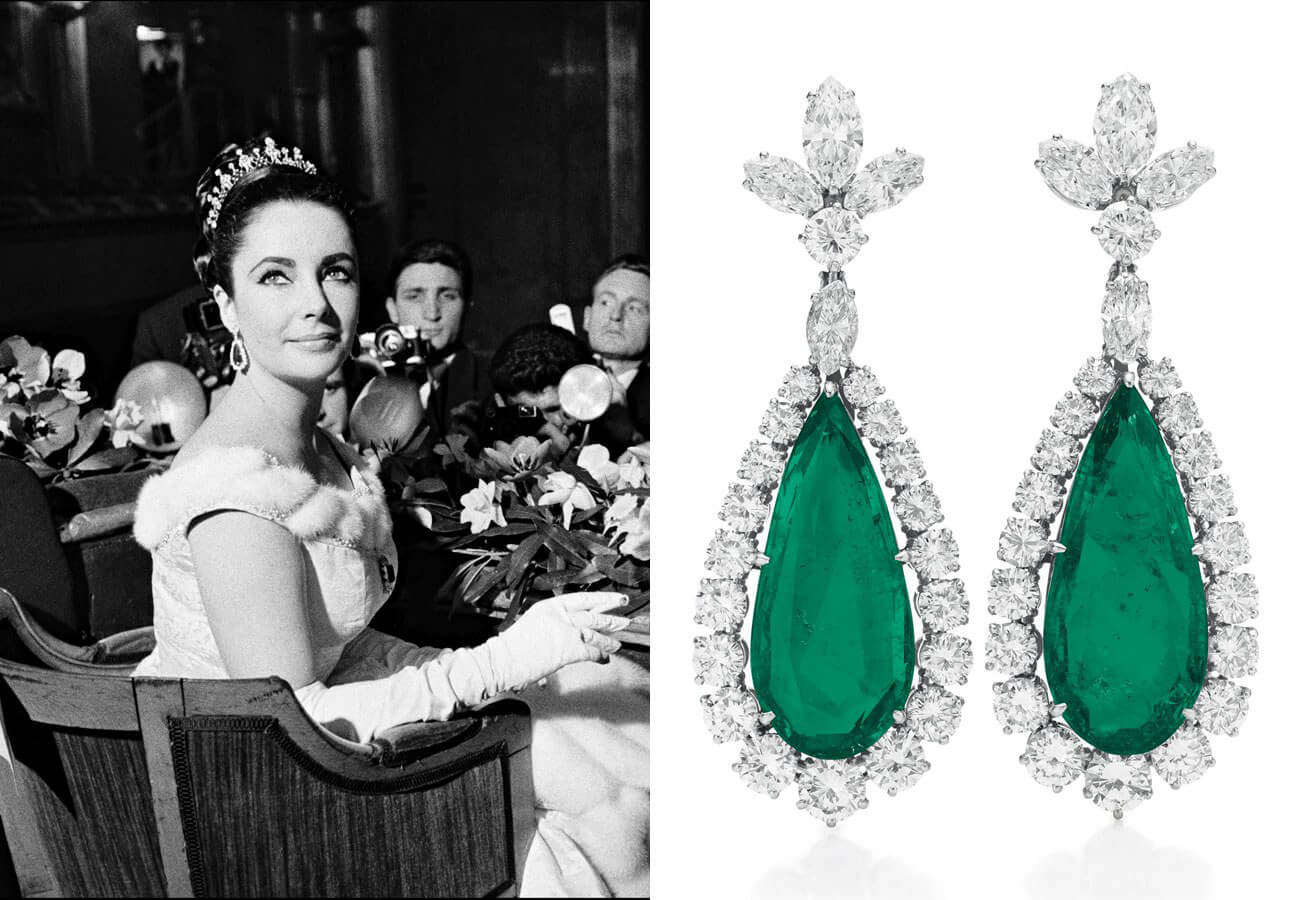 First lady, Jackie Kennedy, and King Edward VIII's famous American wife, Wallis Simpson, all had emerald and diamond engagement rings.
Today, Victoria Beckham, Halle Berry, Zoe Saldana, Irina Shayk and Olivia Wilde have emerald engagement rings.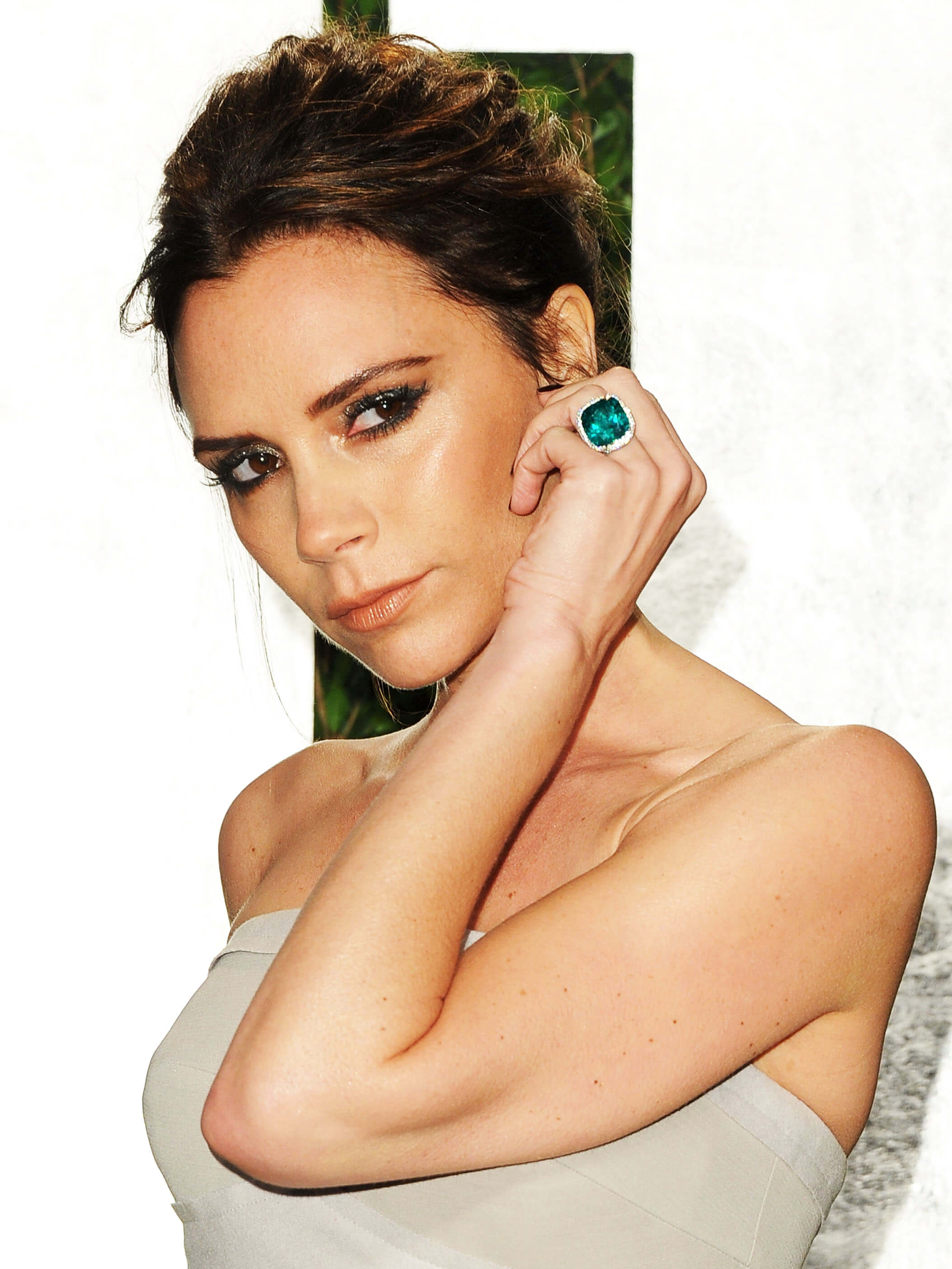 Shop the Story