How To Assess the Value of Antique Jewellery
We speak to Olly Gerrish, the AJC's founder and leading antique jewellery expert, to find out the key questions to ask yourself when buying and valuing antique jewellery.
Do you trust your source?
Sourcing jewellery from trustworthy, reliable dealers is the starting point. A good dealer or supplier will have a good eye and will have done an initial quality check on any jewellery they have. Buying from an unknown puts the pressure on you to do all the work from scratch!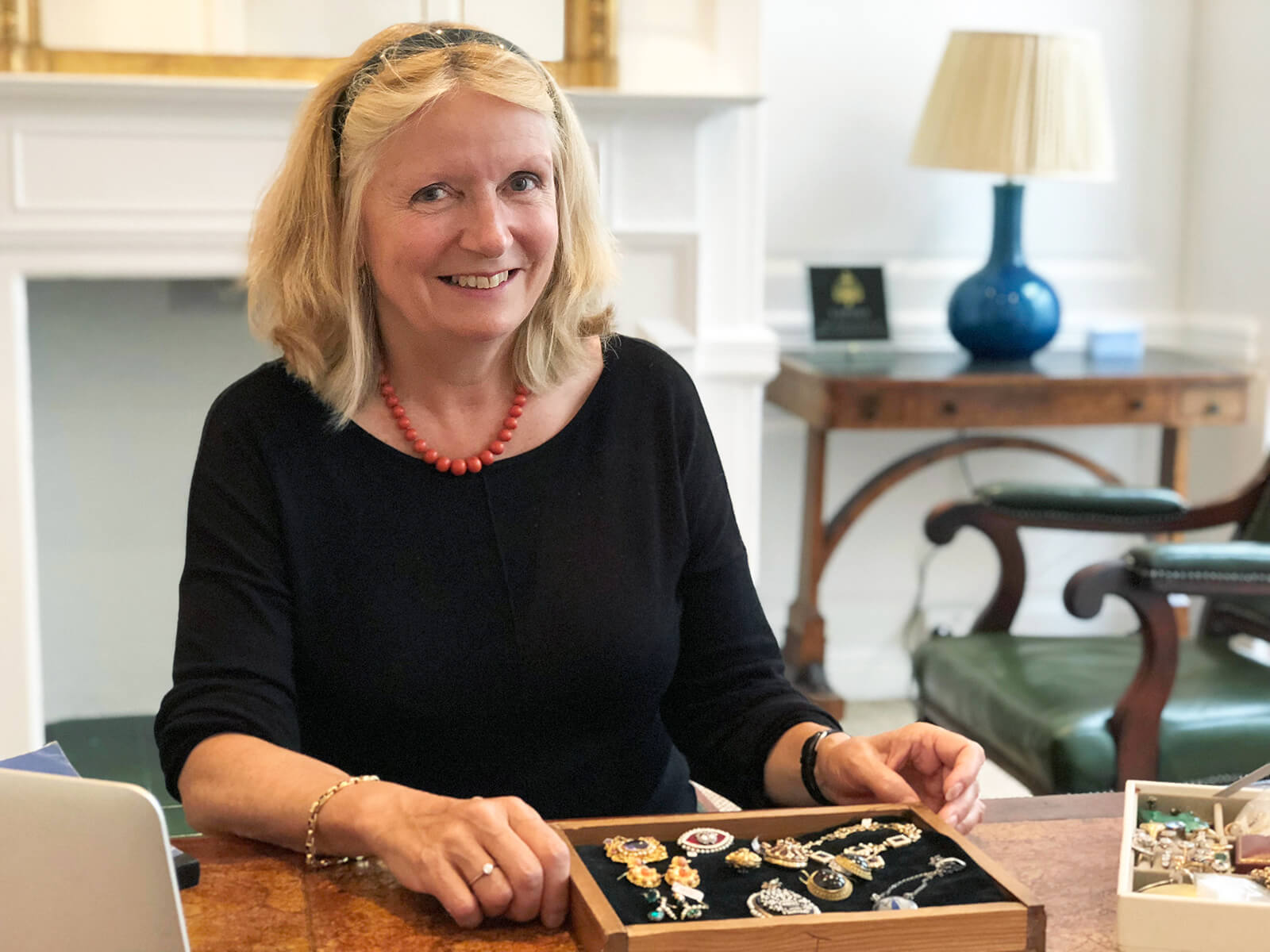 What does your instinct tell you?
Not everybody has the benefit of years of handling, buying and selling jewellery, but an experienced collector and buyer like Olly will have a strong, reliable instinct when she looks at antique jewellery. First impressions and physical 'feel' can tell you a lot.
Is it in good condition?
The first thing to look at is the overall condition of a piece of vintage or antique jewellery. For example, look at the shank (the 'band') of a ring to make sure it's not overly worn, the gallery (the underside of the setting) to check for splits and the stones for chips, colour clarity and any superficial damage. You need to identify any faults and the extent to any damage.
How high is the quality of the stones?
While antique gemstones are assessed differently from modern gemstones (different qualities were prized at different moments in time), the colour, clarity, cut and carat of any stone is crucial to the value of a piece of jewellery. A loupe is used to identify flaws and assess the quality, with the benefit of experience.
Is the design attractive?
As obvious as it sounds, the design itself is important. For example, a unique or unusual design may impact the value of a piece of jewellery. A dealer will know instinctively which designs are most sought after and – as with any piece of art or design – the desirability of a piece of jewellery does of course influence its value.
In the background of every piece is a trained artist

Olly Gerrish, Founder of The Antique Jewellery Company
What is its historical context?
The age of a piece of jewellery does not directly impact its value, but the historical context informs it. Construction techniques, styles and materials used vary a lot across the eras. For example, Edwardian and Art Deco jewellery tends to be of very high quality and considered to be very attractive.
Edwardian jewellers used a lot of platinum and that era produced very fine, pretty jewellery

Olly Gerrish
Are there any hallmarks?
A hallmark will indicate the type and quality of the metal in question. For example, the carat of gold tells you how pure the gold is (24ct is pure gold) as well as how soft and vulnerable it is (the purer, the softer). A high quality metal would usually indicate that the other materials are of good quality too.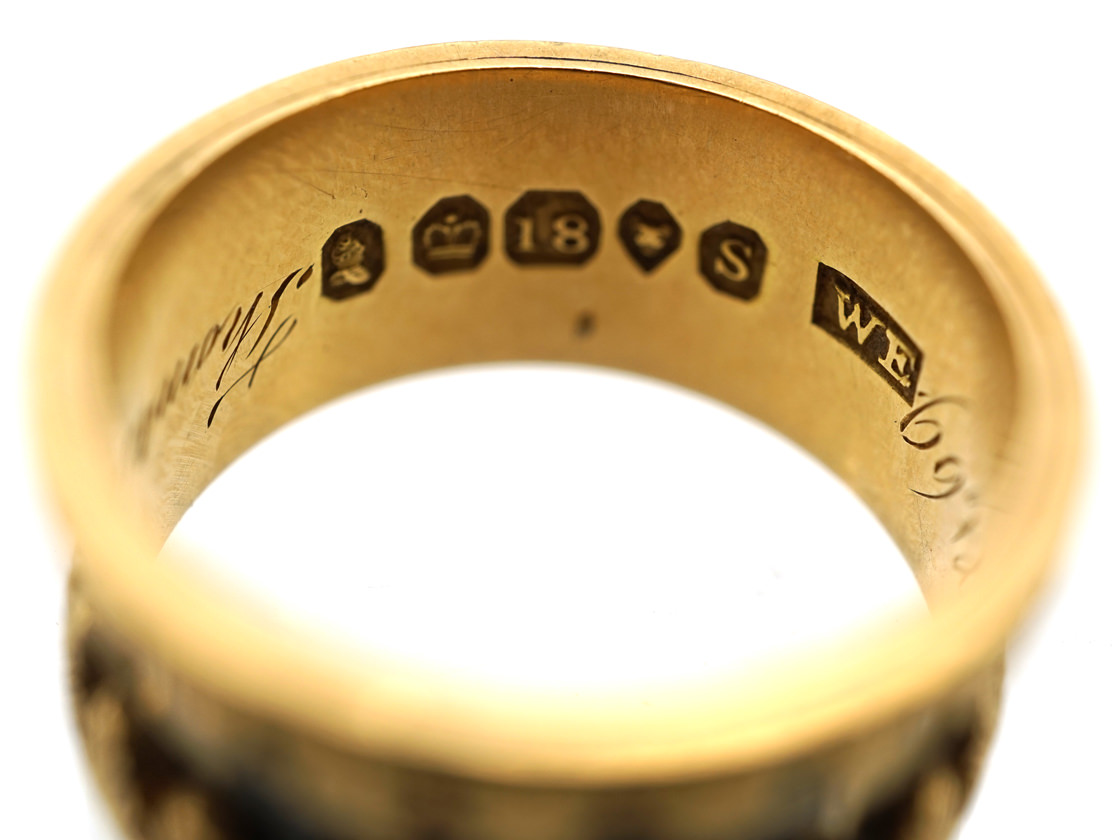 Which metal is it?
If it's not clear from hallmarks which metal you are looking at, you can test it with nitric acid.
Is the designer significant?
Maker's marks can indicate a significant designer or brand. Respected brands like Cartier or Chanel can command very high prices in vintage and antique jewellery.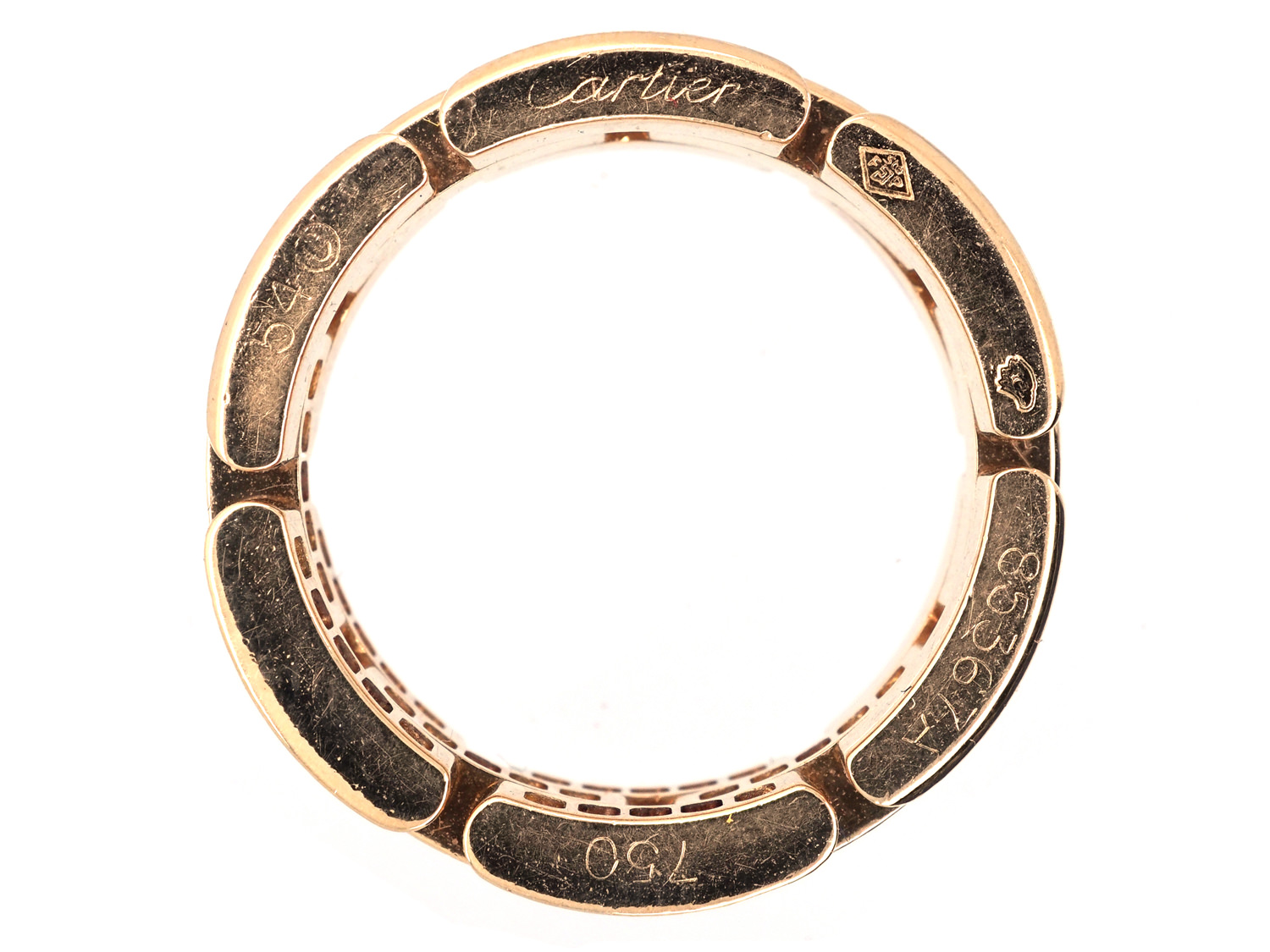 Iconic designers such as Andrew Grima created jewellery which is highly valued today. If the designer is no longer alive, that impacts the value as a piece of jewellery will be part of a limited supply.
Is there a remarkable story?
In normal circumstances, the story behind a piece of vintage or antique jewellery simply forms part of the unique charm of buying antique. However, if the previous owner was particularly notable or the story is remarkable, this can impact the value of the piece.