Victorian Vauxhall Glass Crescent Brooch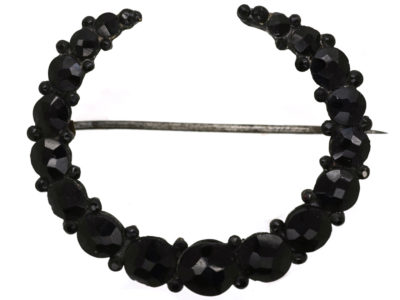 A crescent moon brooch composed of graded black glass. This is often called French jet which is confusing as it is not jet. The meaning of this brooch is a new relationship that hopefully will "wax" into matrimony. It was made when Queen Victoria was in mourningRings made especially to mark the death of a loved one. Often called 'memento mori' rings. Rare examples survive intact and are highly collectable. for Prince Albert so a lot of jewellery was produced in black.
£150
Measurements
Height 3 cm
Width 3.8 cm
Ready to try it on?
Discover our friendly jewel box in the heart of London's Mayfair.
Book Your Appointment