Victorian Vauxhall Glass Brooch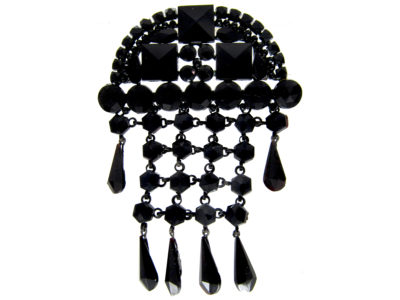 It always surprises me that some pieces I find are so modern looking. This is one such example although it was made in circa 1880. It is base metal and set with Vauxhall glassThrough the eighteenth century and on into the middle of the nineteenth, Vauxhall glass was a popular gem substitute. Intense hues of highly reflective purple, orange, red, green and blue were set into butterfly, snowflake and flower motifs on necklaces, bracelets, earrings, brooches and hair combs. Made in the Vauxhall Glassworks in London, this jewellery w... More cut in different ways.
£295 15% Off
Ready to try it on?
Discover our friendly jewel box in the heart of London's Mayfair.
Book Your Appointment