Art Nouveau Carved Horn Wings Brooch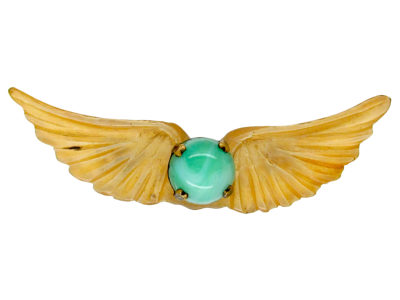 An Art Nouveau brooch which is composed of horn and a cabochonA polished, not faceted, dome shaped stone - either round or oval with a flat polished base, primarily used as a cut for phenomenal stones such as cat's eyes and stars.
piece of jade. It was most likely made in France.
Sold